The Young and the Restless Spoilers: Peter Bergman Opens Up About Jack's Reconnection With Diane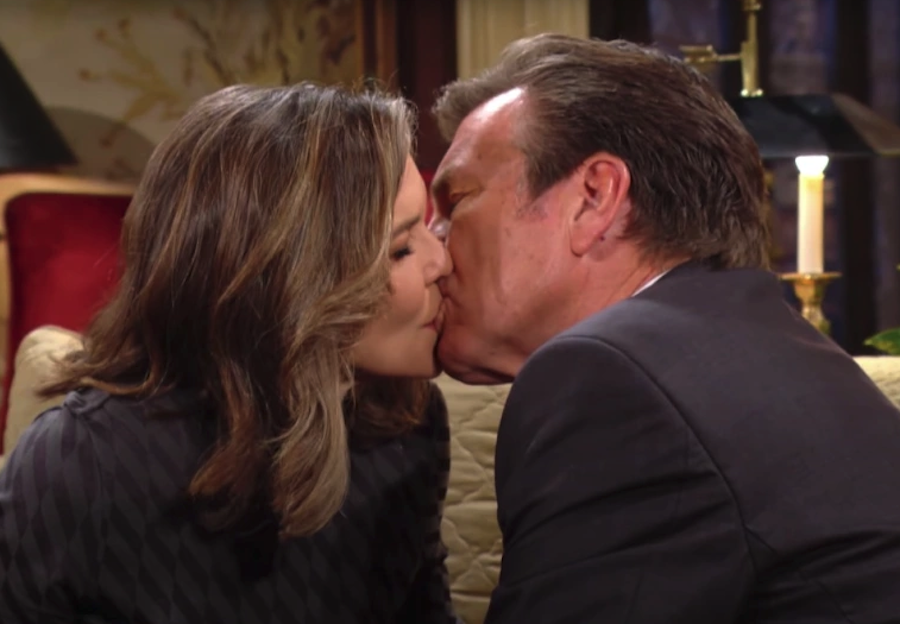 The Young and the Restless spoilers say that while everyone might think that this is not a good idea whatsoever, it seems like Jack sees it otherwise. At least, that's how the character's portrayer Peter Bergman sees it! The actor recently sat down with Soap Opera Digest to open up about Jack's reconnection with Diane and what might be in store for this couple. Here's what you need to know.
The Young and the Restless Spoilers: Peter Bergman Opens Up About Jack's Reconnection With Diane
When asked how Jack might feel about rekindling his romance with his ex, Peter said, "He's now in the middle of a growing relationship with somebody who Jack was attracted to a lifetime ago. And she comes from the world that Jack comes from. Her dad was a very successful businessman. Her dad was part of the club. Her dad was somebody Jack knew. Here he is with Diane Jenkins again? It's a pretty wild thing."
Peter added, "There's also this extra element involved, because divorce is just so tough on children, no matter how old they are, and so way back when, when Jack found out about Kyle and thought, 'Maybe we could make this work,' and it didn't work, Jack thought, 'God, I have just screwed Kyle over for life. My mother walked away from me when I was a kid and here I am, I have no part of this boy's life.' And in Diane, there is some opportunity for redemption there, to put it all back together. To build a family. 'This is my son, this is his mother.' That hits Jack on a very deep level."
The Young and the Restless Spoilers: What's Next For Jack And Diane?
There's also been the suggestion that Jack might be acting like a fool in love. And to a certain extent, Peter says while that might be true, Jack doesn't see what everyone else sees in Diane. He explained, "Jack sees some redemption there. Jack sees somebody who screwed up a long time ago and wants to set her life right. And Jack spent a lifetime doing the same thing. Jack came to forgive his mother for walking out when he was 13, his sister was 11 and his other sister was eight. Who does that? It was a lot to forgive, and Jack found a way to forgive that. And Diane is looking for the same kind of forgiveness. That forgiveness, for Jack, opened up his life. He had such a grudge against that woman [Dina] for a lifetime, and letting go of that changed Jack Abbott. Diane's looking for that kind of understanding, that kind of forgiveness that people change. Anyway, it's fun to play."
Of course, fans will have to tune in to find out what will happen next! The Young and the Restless airs weekdays on the CBS network. You'll have to check your local listings for times. But for now, share some of your buzz with us by leaving your thoughts in our comments section. How do you feel about this story? 
Be sure to catch up with everything on Y&R right now. Come back here often for The Young and the Restless spoilers, news and updates.