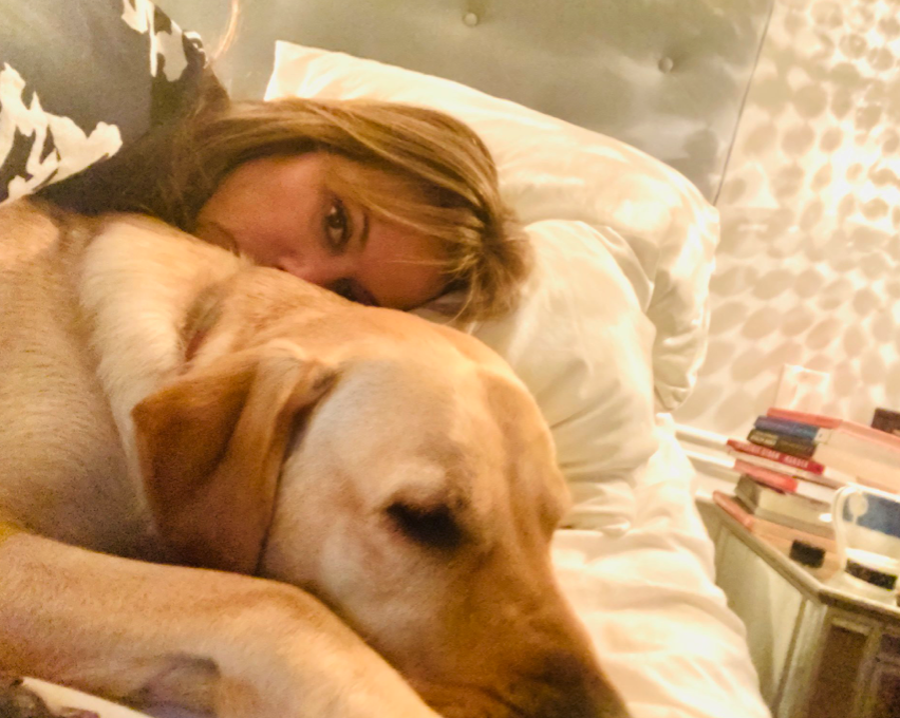 If there's anything we've learned about Nancy Lee Grahn, it's that she's someone who always wears her heart on her sleeve. That, and she's not afraid to express her opinions, regardless of what they may be about. Well, the General Hospital actress, who is best known for her role as Alexis Davis on the hit CBS soap, has just admitted that she's not having a very good week right now. Here's what you need to know.
General Hospital Star Nancy Lee Grahn Is Not Having A Very Good Week
Nancy took to her Twitter account to share a photo of herself in bed with her family dog. She simply captioned it with, "Having a sucky day. Dogs help."
And they sure do indeed as many of Nancy's commented on her photo with, "I hope you are feeling better! I had a yellow lab that lived to be 16, he was the sweetest. Then I got a Husky and she's very different, if she's not talking she's making sure she's being noticed. Dogs are the best," along with, "So sorry!! Hope your day gets better!! Pups are the best medicine!! My pup Micah is sending some puppy hugs!!"
Another fan wrote, "I hope you feel better! Pet love always helps. I am on Day 5 of Covid & my kitties are giving me lots of love. Fully vaxxed and boostered but it finally got us. My husband has been sleeping for 3 days. He is getting love from our dog."
General Hospital News: What's Next For Nancy?
Now, Nancy didn't say exactly why she has having such a crummy week, but she did admit to catching COVID just last month. With that said, the actress has been keeping very busy lately. Not only is she hard at work filming her scenes on the set of General Hospital, but she's also working on a new book about her life and her career, which should come out sometime later this year or the next. Seeing how Nancy is someone who always has something to say, there's no doubt that her book is going to be a good one!
Until then, let us know what you think by leaving us a line with your thoughts in our comments section below. General Hospital airs weekdays on the ABC network. Check your local listings for times.
Be sure to catch up with everything on GH right now. Come back here often for General Hospital spoilers, news and updates.