General Hospital Spoilers UPDATE Wednesday, January 25: Captures, Counseling And Confessions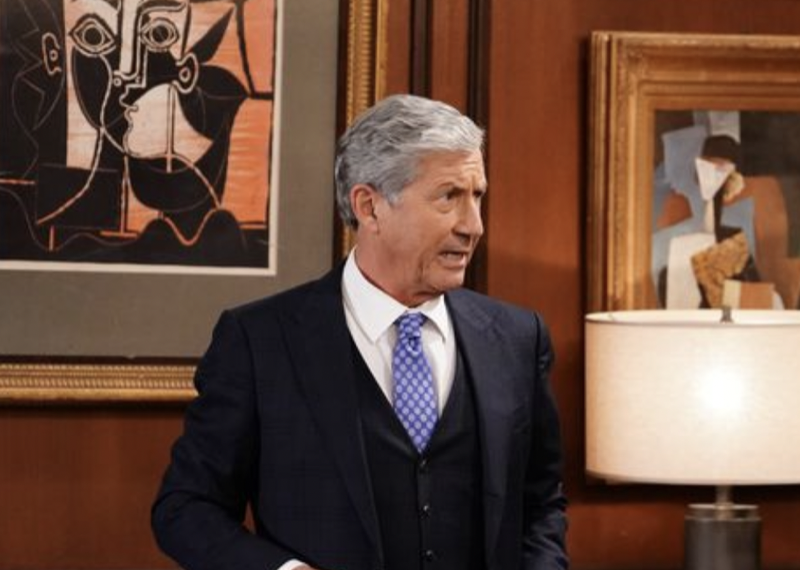 General Hospital spoilers and updates for Wednesday, January 25 tease captures, counseling and confessions. Victor Cassadine (Charles Shaughnessy) catches someone at Wyndemere who might be captured, Drew Cain (Cameron Mathison) gets a counseling session, and Josslyn Jacks (Eden McCoy) makes a confession.
General Hospital Spoilers: Tearful Goodbye
At Kelly's, Spencer Cassadine (Nicholas Alexander Chavez) is in tears as he tells Trina Robinson (Tabyana Ali) he doesn't know if he's ready to say goodbye. Maxie Jones (Kirsten Storms) has been setting up Britt Westbourne's (Kelly Thiebaud) memorial service and likely is already sending out invitations. When Spencer was little, Britt was almost his stepmother and would have been had Nikolas Cassadine (Marcus Coloma) not broken up with her.
Britt was the closest thing to a mom that Spencer has had, although he and Hayden Barnes (Rebecca Budig) got along okay. Spencer was really close to Britt and very attached.
GH Spoilers: Potential Capture?
At Wyndemere, Victor catches an intruder and shouts "hold it right there" and the "intruder" might be captured. This "intruder" may not be as much of an intruder as a relative who will put Victor on blast, namely Charlotte Cassadine (Amelie McLain). Charlotte may be concerned that Victor has done something with her father again, since she may not be in the loop about Valentin Cassadine (James Patrick Stuart). He's in Paris with Anna Devane (Finola Hughes) trying to rescue Lucy Coe (Lynn Herring). No one can blame Charlotte for thinking Victor did something with Valentin again, and indeed, he may be in the process of doing so.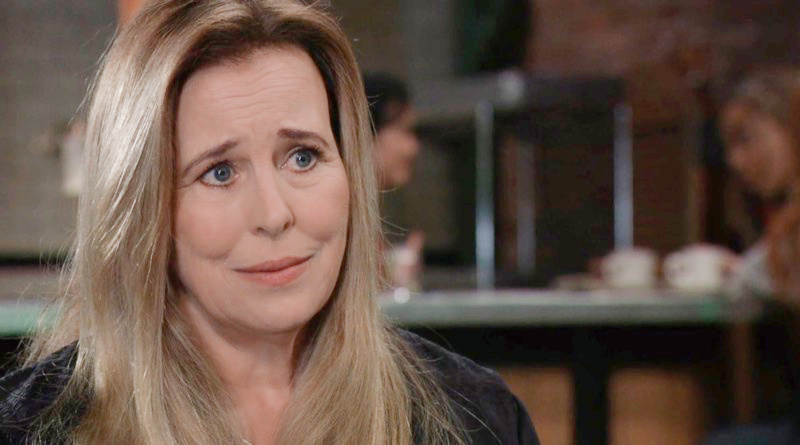 General Hospital Spoilers: Sisterly Concerns
Meanwhile, Charlotte's grandmother Laura Collins (Genie Francis) is talking to Martin Grey (Michael E. Knight) at the Metro Court. She's concerned about her half-brother, asking he's not actually considering that, is he? Martin might be considering any number of things, from going to rescue Lucy himself or it could have something to do with representing Esmé Prince (Avery Kristen Pohl).
Martin wasn't able to keep Esmé from being arrested but at least she's not in Pentonville awaiting trial. She's in Spring Ridge, a much safer place, especially with Heather Webber (Alley Mills) watching out for her.
GH Spoilers: Counseling Session
It looks like Drew and Olivia Quartermaine (Lisa LoCicero) are in the Quartermaine stables when Olivia picks up on Drew's mood. It's not been all that good since he discovered Carly Spencer (Laura Wright) has been a lying liar who lies! Olivia asks Drew why she gets the impression that this has something to do with Carly. It's probably because it has everything to do with Carly.
General Hospital Spoilers: Confessions
A tearful Josslyn confesses to her mom, Carly as they sit in Joss's dorm room. She's just had a bad breakup with Cameron Webber (William Lipton) after stringing him along for months and sleeping with Dex Heller (Evan Hofer) and Cam finding out. She admitted to Cameron that she should have told him her feelings were changing and she was growing apart from him months ago.
Cameron walked in on the two of them mostly unclothed in her dorm room and Cameron won't forgive her. Carly tells her she needs to be sure that this is what she really wants.
GH Spoilers: Rescue Mission
In Paris beneath a monastery in the catacombs, Anna and Valentin have discovered Lucy chained to a wall in a dungeon type setting. She's crying and scared as Anna tells her she's going to get her out of there, she and Valentin frantically trying to unlock the chains. But unfortunately, since Valentin's "trusted associate" Renee Levesque (Maria Tornberg) sold them out to one of Victor's associates and she's nowhere to be seen, they'll likely be trapped together! Valentin, Lucy and Anna may need to be rescued by the time this caper progresses much longer.
Be sure to catch up on everything happening with GH right now. Come back here often for General Hospital spoilers, news, and updates.