The Young And The Restless Comings and Goings: Heather Stevens And Lucy Romalotti Return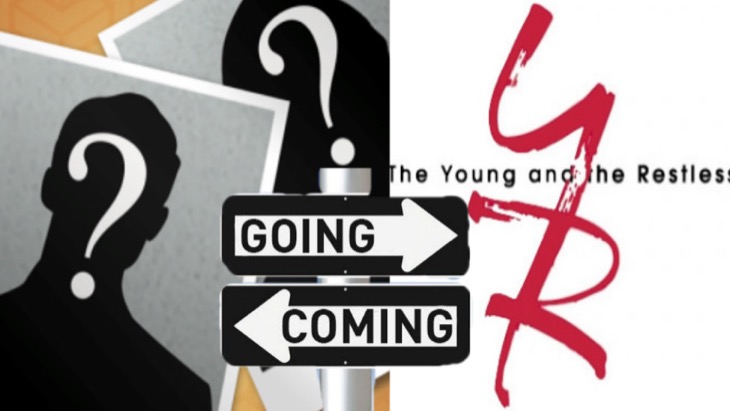 The Young and The Restless spoilers and updates tease that Heather Stevens (Vail Bloom) and Lucy Romalotti (Lily Brooks O'Briant) will soon be popping up in Genoa City. Daniel Romalotti's (Michael Graziadei) family will be coming from Portugal, perhaps to spice things up since Daniel's reconnected with Lily Winters (Christel Khalil).
The Young And The Restless Spoilers: More About Heather Stevens
Heather, played last by Vail in 2010 and Jennifer Landron in 2012, is the daughter of Paul Williams (Doug Davidson) and April Stevens (Cindy Eilbacher). April split up with Paul and made the unfortunate mistake of marrying an abusive and controlling man, Dr. Robert Lynch (Terrance McNally) a dentist. April killed Lynch in self-defense, with Christine Williams (Lauralee Bell) and her law partner at the time, John Silva (John Castellanos) defending her in court.
April received a suspended sentence and those experiences growing up inspired young Heather to become a lawyer, not knowing Paul was her father. She returned to Genoa City to assist District Attorney William Bardwell (Ted Shackleford) but wound up taking all his cases when he died, Paul and Heather then connecting.
Y & R Spoilers: More About Lucy Romalotti
Heather is actually Lucy's stepmother, Lucy's birth mother having been Daisy Carter (Yvonne Zima). Sheila Carter (Kimberlin Brown) is Daisy's mother, making her Lucy's grandmother and Tom Fisher (Roscoe Born) her late grandfather. Daniel got was drugged and raped by Daisy, which is how Lucy was conceived. Daniel later met Heather and became involved and later married her, getting custody of Lucy as a baby and they all moved away to Savannah, Georgia. Lucy is now a teenager, and no one knows where Daisy is, her last time being seen in Fairview Sanitarium after an overdose and was taken from Fairview by her mother.
The Young And The Restless Spoilers: Recent Developments
Daniel returned to Genoa City recently and reconnected with his mother, Phyllis Summers (Michelle Stafford) half-sister, Summer Newman Abbott (Alison Lanier) and ex-wife Lily who he married as a teen. Daniel's been working on a gaming platform for Chancellor-Winters, having been inspired by Lucy, who's an avid gamer. They were on the outs, Daniel recently having admitted to Lily that it was his fault he drove Heather away.
So far, Heather and Lucy are coming for a visit, but there's a chance that it could turn into more. With Daniel having reconnected with Lily someone has to throw a monkey wrench in there for drama, so why not Heather and Lucy's return?
Be sure to catch up on everything happening with Y & R right now. Come back here often for The Young and The Restless spoilers, news, and updates.