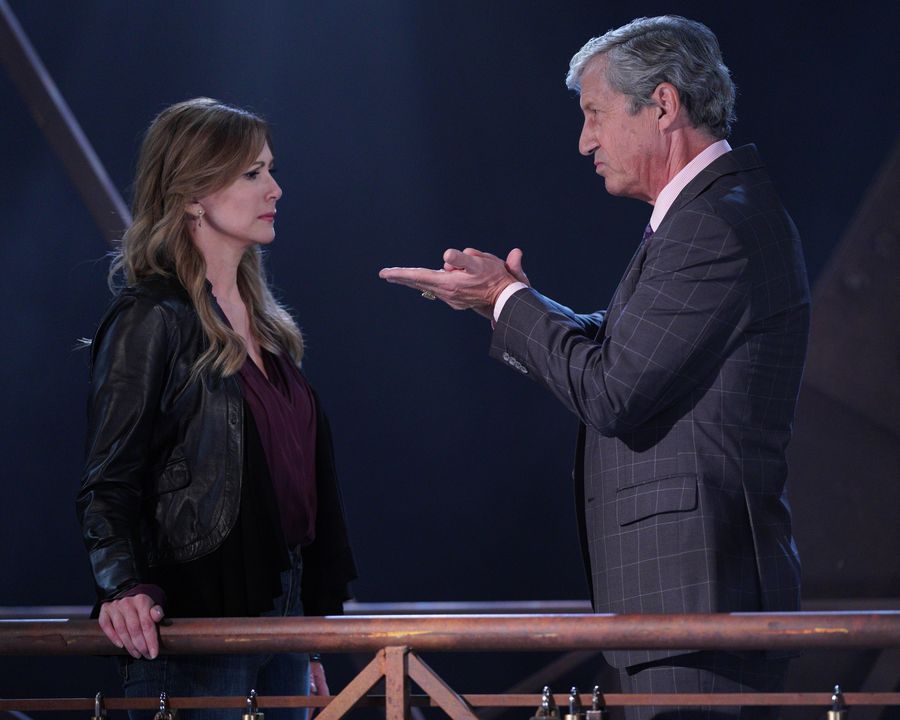 General Hospital spoilers tease Victor Cassadine (Charles Shaugnessy) knows a thing or two about manipulating people. He's been at this for a long time, and he's showing no signs of slowing down where Holly Sutton (Emma Samms) is concerned. We can surmise that Victor probably got his clutches on Holly two years ago when she was legally declared deceased. Everyone back in Port Charles grieved the loss, but Robert Scorpio (Tristan Rogers) kept holding out hope that she was somehow still alive, though he had no means to look for her. Now, Holly really is back, but she's definitely not like her old self. Is that because Victor is controlling every move she makes?
General Hospital Spoilers — This Sounds Familiar
If Victor is the mastermind behind Holly's behavior, it's probably got more to do with how he's controlling her mind than who he's holding hostage away from her. Sure, Holly is noticeably devastated that Victor has someone she loves tucked away, and she's constantly worried harm may come to them if she doesn't obey Victor, but some of his orders are outlandish, even for a grieving Holly who is trying to protect the person she loves. Could it be Victor has adapted what he learned about Drew Cain (Cameron Mathison) being conditioned and is now using the same experiment on Holly?
GH Spoilers Tease Victor May Have Other Captives
Word on the street is Victor is holding more than just one person hostage, although Holly may only know about the one who is very important to her. Fans are speculating that person may be Ethan Lovett (Nathan Parsons) or Luke Spencer (Anthony Geary). Victor is no stranger to holding someone hostage — for years if need be. He's a pro at this game and he intends to see it through. When this round is over, he'll move on to the next. Victor never knows when he might need someone to bend to his will; so it just makes sense for him to keep some loved ones on ice in captivity.
General Hospital Spoilers — Holly Knows Not Why She Does What She Does
Fortunately for Holly, she may actually not have a recollection of the past two years. Victor could have wiped her mind of her memories. But that wouldn't explain very well why she can remember everything up until two years ago. Still, Holly knows she's behaving deplorably and that her friends may never forgive her if they find out. She shot Lucy Coe (Lynn Herring)! For all she knows, Lucy is dead. She'll never forgive herself for that. Manipulating Holly — whether by tarot card activation or some other means — hasn't helped her escape from the memories of what she does, but she has no idea why she's complying with these orders the way she is. Keep checking back with us for more General Hospital news, updates, and spoilers as this storyline continues to unfold.