The Young and the Restless Star Joshua Morrow Loves The Nick, Sally, And Adam Love Triangle For This Reason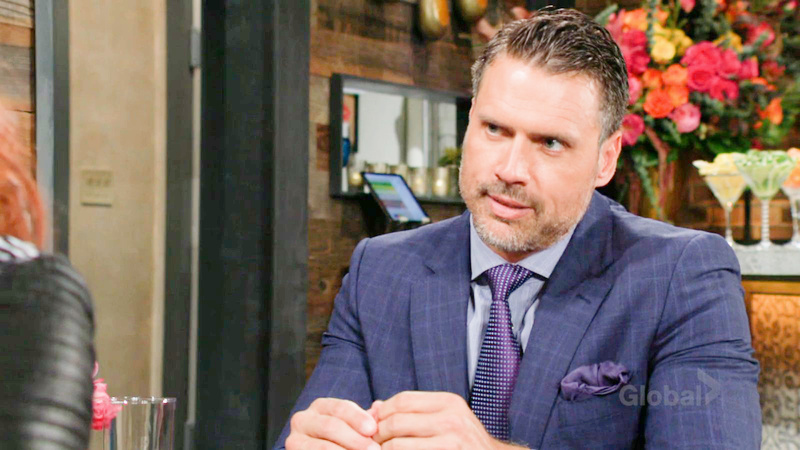 The Young and the Restless spoilers say that it's not like her hasn't been here before, right? Actor Joshua Morrow says one of the reasons why he loves the Nick, Sally and Adam love triangle is because he gets to work much more with Courtney Hope, who plays Sally on the soap and Mark Grossman, who plays Adam. Here's what he has to say.
The Young and the Restless Star Joshua Morrow Love The Nick, Sally, And Adam Love Triangle For This Reason
Speaking to Soap Opera Digest in a new interview, Joshua makes it no secret that he has always loved working with Mark. He says, "He's a great dude. He really takes his work seriously and I admire him for really caring about it and wanting every note and every beat to be spot-on and authentic. I really respect how much he wants to do a good job. He's really taken a completely different path with the character and my greatest compliment to him is I now can't imagine anyone else doing Adam. Grossman plays Adam as a searcher, somebody trying to find his footing. He's got this mischievous glint to his eye, so he's very Newman. He's kind of a scoundrel under that armor that he wears of being the black sheep. Mark has done a great job. He's very watchable."
Joshua also thinks that his co-star Courtney is someone who is doing a great job being stuck in the middle of the two Newman brothers. He said, "I think it's a wonderful opportunity for her to really show how difficult, painful and exhilarating this kind of situation is. Nick was in Sally's position with Phyllis and Sharon and it was just a circus of emotions, and up and down, and the struggle and the sexiness, so that difficulty of the triangle was just amazing to play. Sally is in this position and it's a chance for Courtney to show off some fireworks."
The Young and the Restless News: What's Next For Nick?
Now, as far as whether or not we are going to see more of this love triangle, Josh teased, "Yes and I really hope Josh [Griffith, co-executive producer/head writer] and the rest of the writers and production take their time with it and make it as messy and complicated and painful as possible."
In the meantime, let us know what you think by leaving us a line with your thoughts in our comments section below. The Young and the Restless airs weekdays on the CBS network. Check your local listings for times.
Be sure to catch up with everything on Y&R right now. Come back here often for The Young and the Restless spoilers, news and updates.