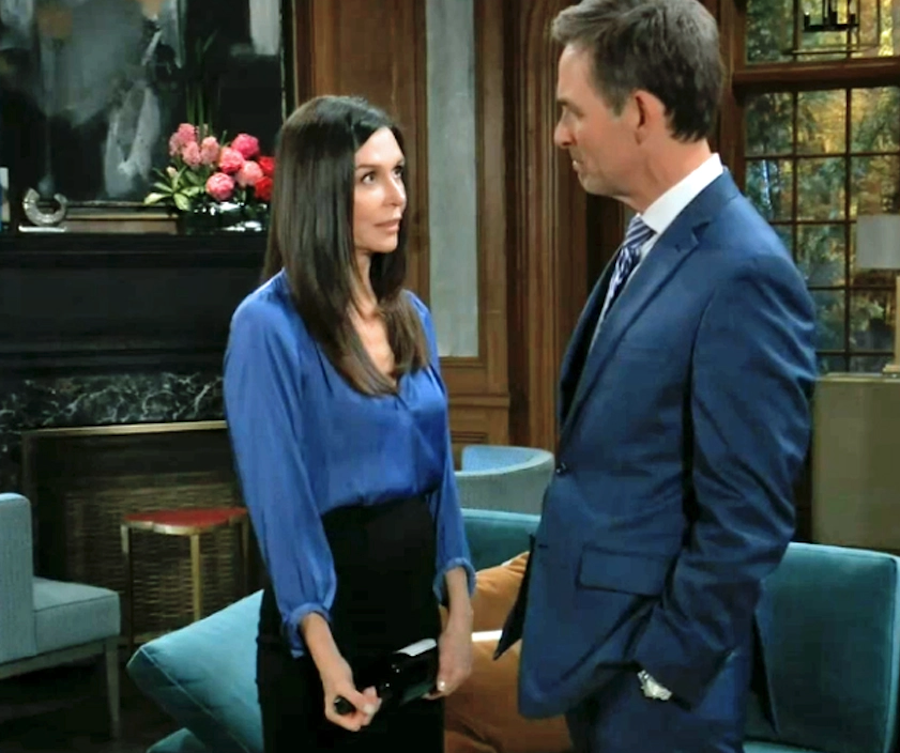 General Hospital spoilers say that all of the Vanna fans out there can finally breathe a sigh of relief, because the weight is over: Anna and Valentin will finally take their relationship to the next level. And by that, we are certain you know what we mean. Keep reading below for all of the spoilers you need to know.
General Hospital Spoilers: Anna And Valentin Get Busy Under The Sheets
According to the latest edition of Soap Opera Digest, Anna and Valentin make love – and how! After one thing leads to another, the two consummate their relationship. And let's just say that this was a moment that has been in the making for a very long time. Then again, Valentin has been pinning for Anna for decades now, right?
Speaking to the publication in a new interview, James Patrick Stuart, who plays Valentin on the hit ABC soap, puts it this way, "I think this happens at the moment that they are the closest to each other that they have ever been and it's time to explore. He'd made peace with the fact that it was never going to happen. That's the irony of life, isn't it? As soon as you don't want it too much, you can have it, but if you want it too much, you'll chase it away! I think having been through the loss of Nina and the loss of Bailey, and having Anna there with him for that, made him stronger and made him more ready to be available and not quite as needy. He put down his arms, he stopped chasing, and Anna came to him."
General Hospital Spoilers: What's Next For Anna And Valentin?
That said, it's not lost on Valentin that the connection that he now has with Anna is a long distance one from the obsession he once had with her in the past.
James added, "He was a damaged person when they met and in this moment, it's purely admiration and love. He professes his love to her and I think he's being honest. They have such a history together. As in love with Nina and Valentin was, he doesn't have the history with her that he has with Anna."
Of course, General Hospital fans will have to tune in each and every day to find out what will happen next. For now, let us know what you think by leaving us a line with your thoughts in our comments section below. General Hospital airs weekdays on the ABC network. Check your local listings for times.
Be sure to catch up with everything on GH right now. Come back here often for General Hospital spoilers, news and updates.