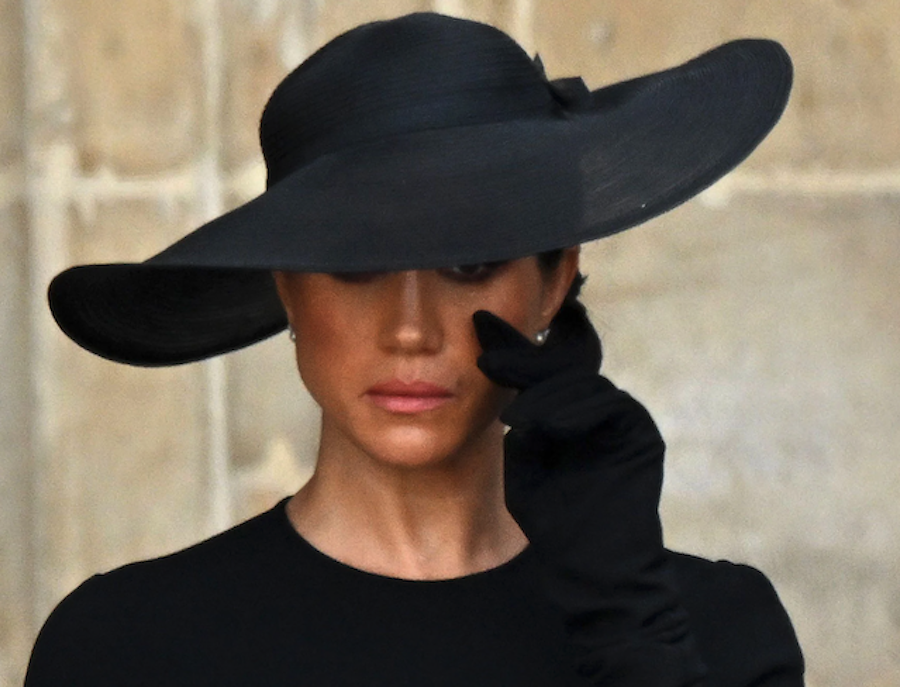 British Royal News says that Meghan Markle has requested a meeting with her father-in-law, King Charles. Apparently, the Duchess of Sussex wants to clear the air about a few things with the king before she and Prince Harry go back to California. Here's what you need to know.
British Royal News: Meghan Markle Requests A Meeting With King Charles
According to Page Six, Meghan has asked for a meeting with King Charles in order to "clear the air." At least, that's what one royal reporter says. Neil Sean said in a YouTube Video that Meghan has requested a one-on-one meeting to discuss a few important matters.
Sean said, "She'd now like, before they return back to California, to have a one-to-one audience with King Charles III. That's right, Meghan one-to-one with King Charles III. You heard correct."

Now, as far as what is going to be said, no one knows but there's a chance that Meghan might ask her father-in-law why she was uninvited to Balmoral Castle on the day that Queen Elizabeth's death was announced. King Charles made it pretty clear that he didn't think it would be appropriate for the Duchess of Sussex to join the other members of the royal family in saying their last good-byes to Queen Elizabeth before her death. Even though it was initially reported that Meghan was supposed to travel to Scotland, a few hours later reports said that Harry would be going on his own. He also ended up several hours later before everyone else.
One source close to the situation said, "Charles told Harry that it wasn't right or appropriate for Meghan to be in Balmoral at such a deeply sad time. It was pointed out to him that Kate [Middleton] was not going and that the numbers really should be limited to the very closest family."
British Royal News: Will King Charles Actually Meet With Meghan?
So far Meghan Markle herself has not made any comments about the matter. Buckingham Palace also hasn't said whether or not King Charles will actually take the time to meet with his daughter-in-law. Stay tuned.
In the meantime, let us know what you think with your thoughts in our comments section again. Be sure to catch up with everything on the British Royal Family right now. Come back here often for the British Royal Family news and updates.