British Royal News: Wild Rumor Suggests Meghan Markle Was Wearing a Mic Pack At Windsor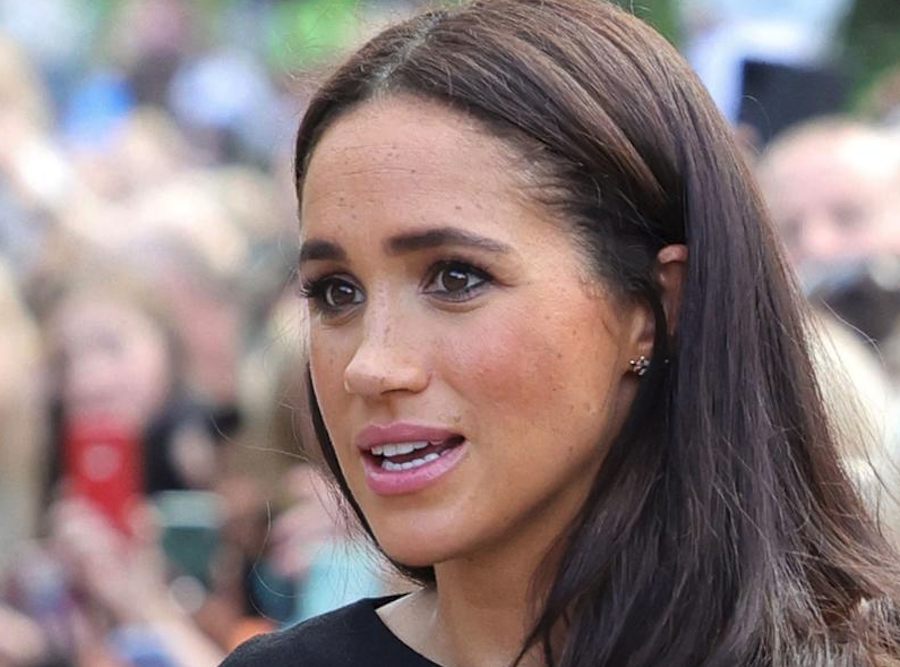 British Royal News says that even during a time of mourning, it seems like the British media just can't stop picking on Meghan Markle for one reason or another. This time around there's a rumor that suggests the Duchess of Sussex was wearing a mic pack while she was greeting mourners outside of Windsor Castle late last week. Here's what you need to know.
British Royal News: Wild Rumor Suggests Meghan Markle Was Wearing a Mic Pack At Windsor
Apparently, a few Twitter uses spotted a mysterious square-shaped crease in Meghan's dress, prompting some speculation that she might have worn a mic pack while she was walking around with her husband Prince Harry and Prince William and Kate Middleton. Others believed that she could have been gatinger material for her Netflix documentary. 
"This is insane and actually damaging to her. Of course she was not wearing a mic," a source close to Markle told Page Six Tuesday.
British Royal News: What's Next For Kate Middleton?
Of course, many royal fans and critics alike weighed in on the matter on social media. Some commented with, "I would seriously donate an obscene amount of money on a padded cell for these demented nut jobs. It's really gotten out of hand to the point of serious harm coming to Harry and Meghan with the way these dumb f are behaving," along with, "Women wear mic packs taped to their legs when on stage, with the wire running up their backs into their hair, so there is no outline of it. May I please get paid to be an idiot too?"
Another critic sarcastically said, "I guess, Netflix appreciates the free advertising? Otherwise you would think that they would have their lawyers putting out a letter and explaining that they don't secretly film or record people. It is illegal in the UK to sell recorded conversations without the consent of all parties. The tabloids don't know (or ignore) their own countries laws."
And then there was this comment, "This ticks me off so much. The sudden backtracking will never make up for the years long abuse and hatred they have stirred against this little family, particularly Meghan. That's why Angela Levin is being a coward and deleting her Twitter likes and retweets. That family and media literally made Meghan a target of radicalized conspiracies and a hate figure for people who are off the deep end. No wonder Harry fears for her. It's idiots like Angela Levin and these unhinged losers that are doing the most. Netflix better start suing these people because they've been allowed to do too much defamation."
In the meantime, let us know what you think with your thoughts in our comments section again. Be sure to catch up with everything on the British Royal Family right now. Come back here often for the British Royal Family news and updates.