General Hospital Comings And Goings: Is Rena Sofer Headed Back To Port Charles?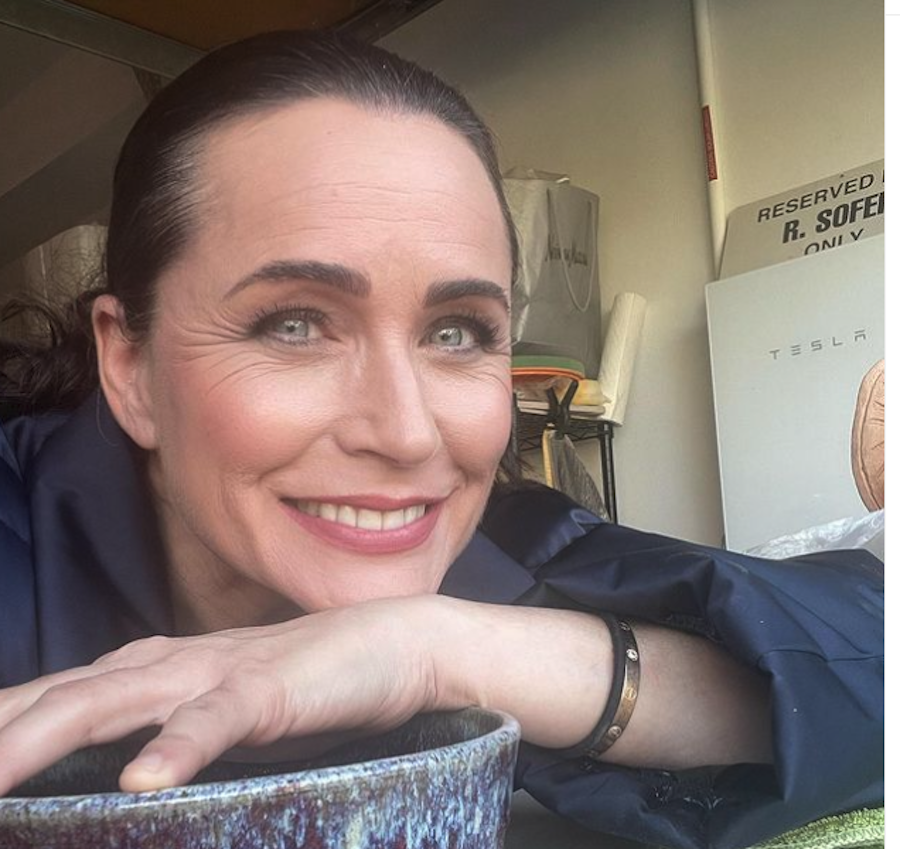 General Hospital comings and goings indicate that a familiar face might be headed back to Port Charles. That is, only if the stars align in all of the right places. There's speculation that actress Rena Sofer, who has played Quinn Forrester on The Bold and the Beautiful for many years, might be returning to General Hospital to reprise her role as Lois Cerullo. Here's what you need to know.
General Hospital Comings And Goings: Is Rena Sofer Headed Back To Port Charles?
Speaking to Soap Opera Digest in a new interview, Rena said, "Lois, to this day, is still one of my favorite characters I have ever helped create and play. I've spoken to General Hospital in the past about stepping back into Lois' nails but the situation has never worked out."
Now that she has a little free time in her calendar, would Rena be interested in returning to General Hospital? "All the stars would have to be aligned for me to step back into that role," the actress confided to the publication. "But if they did, it would be a very exciting road in my journey moving forward!"
Rena also said that she's looking forward to taking on new projects. She puts it this way, "Now is my time to see what's out there for me. I had already decided this was going to be my last contract, but when they finished the story of Quinn and Carter coming together, it seemed like the right time."
That said, Rena also made it clear that fans shouldn't expect to see her back for a visit anytime soon. She put it this way, "It's hard enough to be on a soap opera when you don't have a story but to come back in a recurring role to a show that you were fully invested in as a daily player would not be a comfortable place for me. That is not a step in the direction I want to go. I want to move forward with my life into the scary unknown."
General Hospital Comings And Goings: What's Next For Rena?
Rena also said that the producers of the soap definitely showed Rena their gratitude for all of the years that she's been with them. She explained, "They gave my Quinn's sketchbook, which I've used as a prop for nine years. I hope they know how much I care about them and how grateful I have been for this job."
Let us know what you think by leaving us a line with your thoughts in our comments section below. General Hospital airs weekdays on the ABC network. Check your local listings for times.
Be sure to catch up with everything on GH right now. Come back here often for General Hospital spoilers, news and updates.