The Bold and the Beautiful Comings And Goings: Rena Sofer Is Leaving The Soap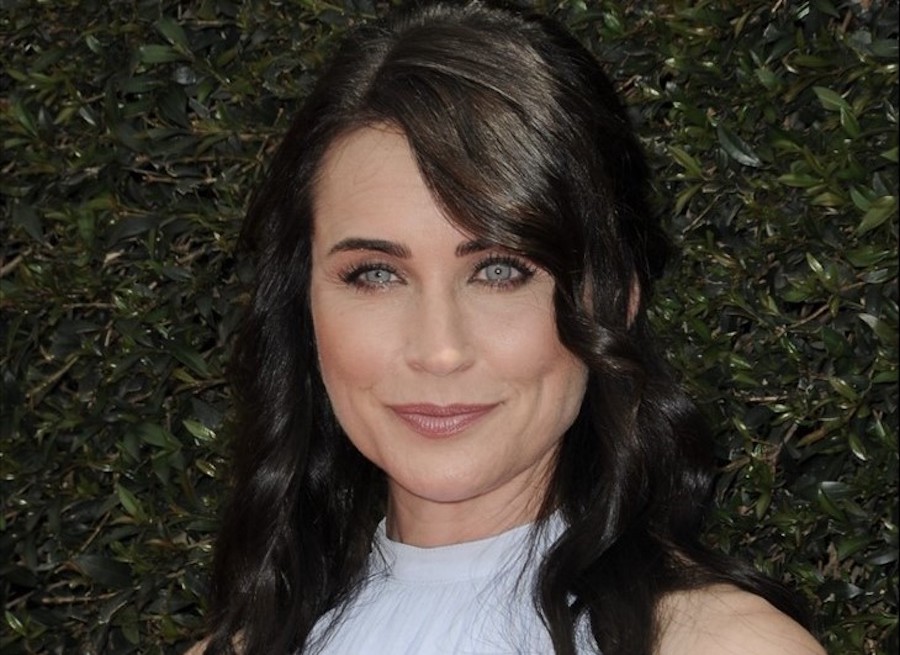 Say it isn't so! The Bold and the Beautiful comings and goings say that Rena Sofer is leaving the soap. As many fans know, Rena has long played her character Quinn Forrester for many long years. Here's what you need to know.
The Bold and the Beautiful Comings And Goings: Rena Sofer Is Leaving The Soap
In an interview with Soap Opera Digest, Rena said that her last airdate is on August 29, which unfortunately is right around the corner. She told the publication, "Now is my time to see what's out there for me. I had already decided this was going to be my last contract, but when they finished the story of Quinn and Carter [Lawrence Saint-Victor] coming together, it seemed like the right time."
Of course, many B&B fans have weighed in on Rena leaving. Some have commented on social media with, "Bye bye Bold. Quinn was the only reason I watched. The rest of the show is a clusterfuck. Hope vs. Thomas, Brooke/Ridge/NuTaylor, Paris, Steffy + Finn (snooze!), Bill & Li, Sheila's latest "fake" death… no thanks, not interested," along with, "Would be a DREAM to have Rena back as Lois on GH! Lois has been offscreen so long they could go with any storyline for her but I would love to see her return to Port Charles with another child that maybe she had offscreen (she was last with Alcazar before she exited the canvas) and they are transferring to PCU about the same age as Joss and the older teen gang. I'd loooooove to see a reunion for Lois and Ned but I also think Rena is versatile enough to see some fresh pairings and shake up the canvas."
The Bold and the Beautiful Comings And Goings: Rena Is Ready To Move On
Another fan wrote, "I have always wondered why Rena Sofer joined B&B. She worked in television and movies often. I am not wondering why she is leaving. She is on the backburner a lot even though her character is probably the most interesting person on the canvas. I don't think she will return to GH but wherever she lands I hope she lands on her feet."
And then there was this comment: "I will miss Rena, as Quinn Fuller Forrester. She is a wonderful actress. Wishing her the best of luck. Hopefully she gets a prime time show or does movies."
In the meantime, let us know what you think by leaving us a line with your thoughts in our comments section below. The Bold and the Beautiful airs weekdays on the CBS network. Check your local listings for times.
Be sure to catch up with everything on B&B right now. Come back here often for The Bold and the Beautiful spoilers, news and updates.