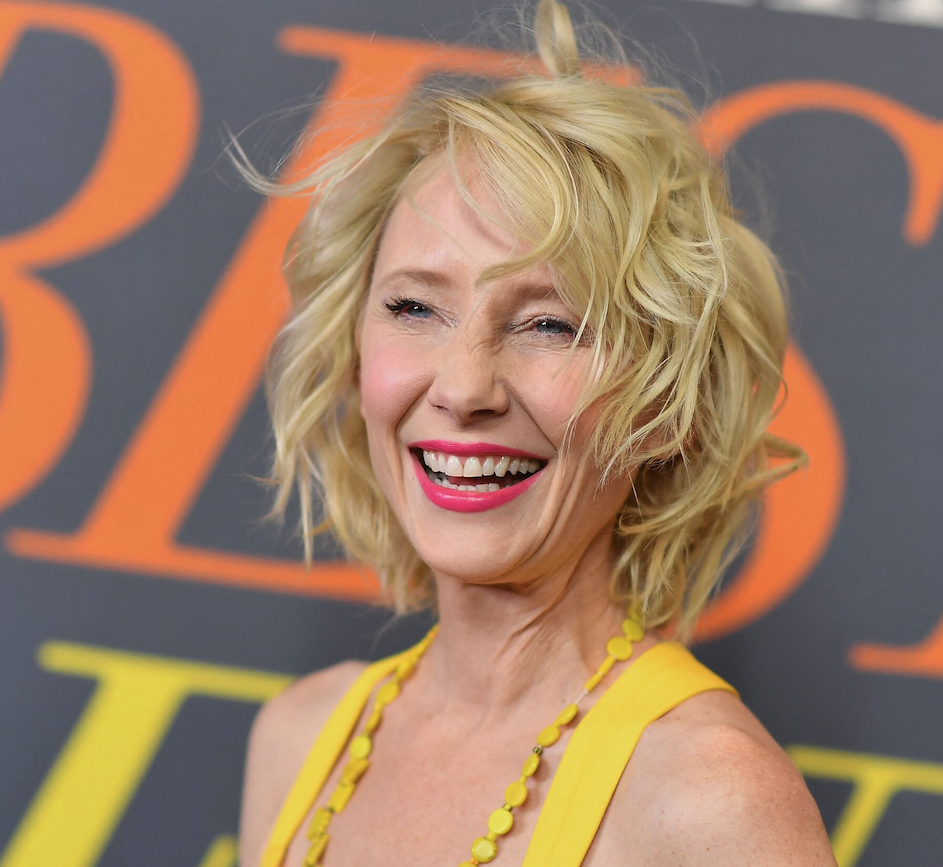 We have terrible news to share for our daytime television community. Actress Anne Heche, who a lot of people remember best from her role on Another World, is not expected to survive her car crash, according to her rep. She played both Vicky and Marley on the show. Here's what you need to know.
Anne Heche Update: Rep Says Actress Is Not Expected To Survive
Anne's rep said in a statement that the actress has suffered a severe brain injury and that she won't survive it. He said, "Unfortunately, due to her accident, Anne Heche suffered a severe anoxic brain injury and remains in a coma, in critical condition. She is not expected to survive. Plans have been put in place to possibly donate Anne's organs. It has long been her choice to donate her organs and she is being kept on life support to determine if any are viable."
Anne's rep continued, "We want to thank everyone for their kind wishes and prayers for Anne's recovery and thank the dedicated staff and wonderful nurses that cared for Anne at the Grossman Burn Center at West Hills hospital. Anne had a huge heart and touched everyone she met with her generous spirit. More than her extraordinary talent, she saw spreading kindness and joy as her life's work — especially moving the needle for acceptance of who you love. She will be remembered for her courageous honesty and dearly missed for her light."
Anne Heche Update: Actress Has Cocaine In Her System
Earlier this week, it was reported that Anne was still fighting for her life. "Shortly after the accident, Anne Heche became unconscious, slipping into a coma," her spokesperson shared. "She has a significant pulmonary injury requiring mechanical ventilation and burns that require surgical intervention."
According to the LAPD, the soap star's blood test results came up positive for both cocaine and fentanyl. However, it's been noted that fentanyl might have been administered to Heche at the hospital to help manage her pain after the accident. There was no trace of alcohol in her system, though.
Let us know what you think by leaving us a line with your thoughts in our comments section below. General Hospital airs weekdays on the ABC network. Check your local listings for times.
Be sure to catch up with everything on GH right now. Come back here often for General Hospital spoilers, news and updates.