British Royal News: Princess Anne Knew Meghan Markle Wouldn't Make It As A Royal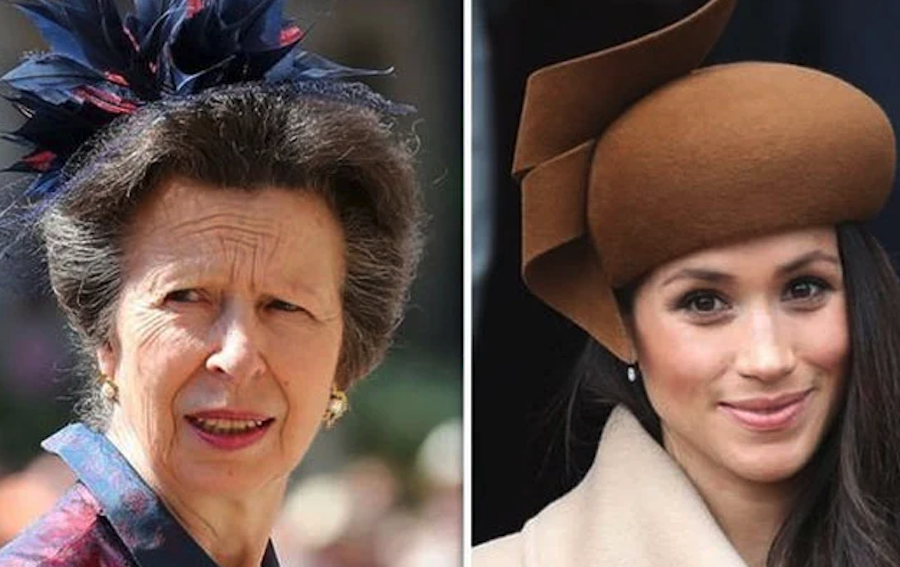 Maybe she saw something in her that no one else saw. British Royal News suggests that Princess Anne apparently knew that Meghan Markle wouldn't last as a member of the royal family from the first moment that she met her. There's a new report that says Anne "knew Meghan would have a short royal life" after their 'dumbfounding' first meeting. Keep reading below for everything you need to know.
British Royal News: Princess Anne Knew Meghan Markle Wouldn't Make It As A Royal
Apparently, Princess Anne offered Meghan some sound advice during their first meeting together. Queen Elizabeth's daughter told the Hollywood actress that she should look at being part of the Royal Family as a job, rather than just an opportunity to be a celebrity. Meghan didn't take the advice very well, according to royal expert Neil Sean.
Sean said in one of his latest YouTube videos, "This senior royal takes no nonsense, much like her father the late Duke of Edinburgh. According to a very good source, Princess Anne gave very sage advice to the new royal. As we know, Princess Anne is the hardest working royal. She does endless amounts of engagements. She turns up does the job and does not seek the limelight, and represents the Queen."
British Royal News: What's Next For Meghan Markle?
He continued, "But apparently Meghan left her meeting with Princess Anne dumbfounded. Princess Anne reiterated this mantra, she pointed out that it wasn't a working monarchy, it was a job, you turn up on time, you do your research, and do the duty."
Another source close to the situation said, "According to a very good source Meghan Markle failed to warm to Princess Anne. And Princess Anne always knew that Meghan would have a very short shelf-life in the world of the British monarchy."
So far Buckingham Palace has not made any comments about the matter, although it's doubtful that anything will be said at this point. Both Meghan and Harry pulled the plug on their working relationship with the royal family back in January 2020 and have not looked back since then.
In the meantime, let us know what you think with your thoughts in our comments section again. Be sure to catch up with everything on the British Royal Family right now. Come back here often for the British Royal Family news and updates.