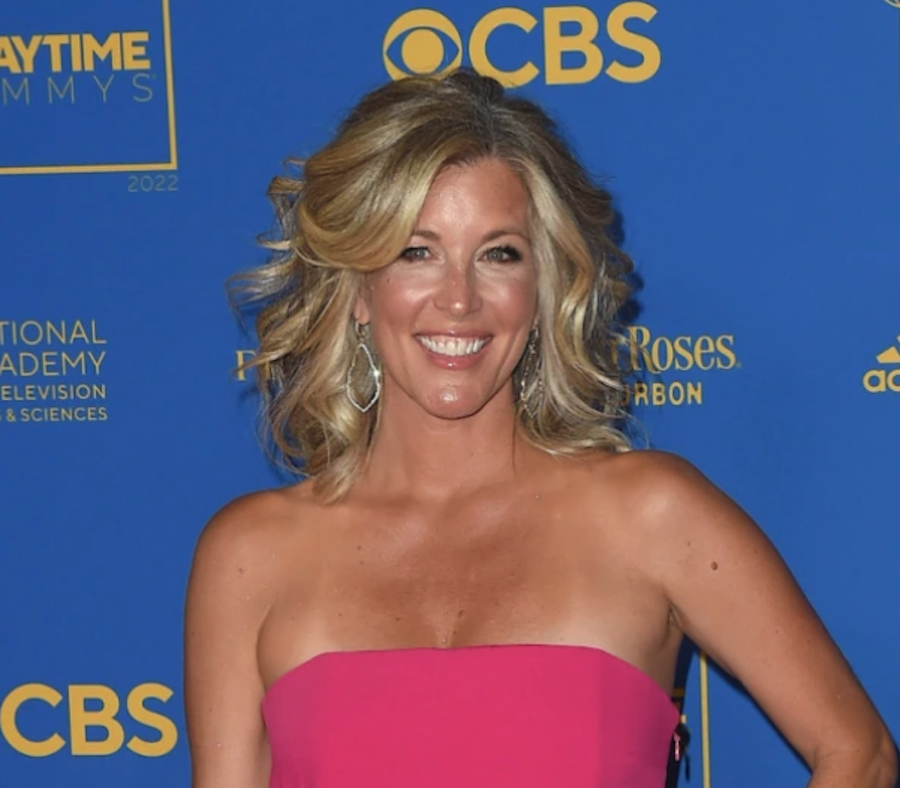 General Hospital spoilers say that even though it's been well over two years since the start of the global pandemic, the ongoing crisis that has been COVID-19 is still wreaking havoc on everyone's lives. As cases of the virus rise (with even President Biden testing positive), it's also causing problems for many daytime television shows, too. In fact, actress Laura Wright recently revealed that she, too, had tested positive for COVID-19 with a lot of people wondering whether or not her character will be recast while she's out. Here's what you need to know.
General Hospital Comings And Goings: Carly Corinthos To Be Recast?
Laura took to her social media account to assure everyone that she is doing fine and that no, there's no need to worry about Carly. That's because the cast and crew of General Hospital are currently on a break.
She said, "I'm good. And we are on break right now so I'll be good when we start shooting again."
Just last week, Laura took to her Twitter account to write to her fans, "Ok lots of tv time while we are on the couch with Covid – yes still feeling bad – right now we are finishing Midnight Mass. CRAZY!!! Haaaa   And yes we've seen Terminal List – so good!!!"
Of course, it didn't take long at all for General Hospital fans to weigh in on the matter. Many of them wrote on social media, "I'd just like to know how GH has so many Covid cases and the other soaps don't seem to have the problem. Unless, they don't let the press know. It's just odd how many cases they've had. I think GH was on break anyway so I don't think they will need to recast Laura Wright. Hopefully, she's doing better. I think Sonny & Carly are the only 2 characters they wouldn't temp replace. They would totally shoot around them."
General Hospital Comings And Goings: What's Next For Laura?
Here's hoping that Carly feels better sooner rather than later! Until then, fans will have to tune in to find out what will happen next! Let us know what you think by leaving us a line with your thoughts in our comments section below. General Hospital airs weekdays on the ABC network. Check your local listings for times.
Be sure to catch up with everything on GH right now. Come back here often for General Hospital spoilers, news and updates.