Days of Our Lives Spoilers: Ron Carlivati Admits The Second Chapter Of Beyond Salem Will Be 'Great'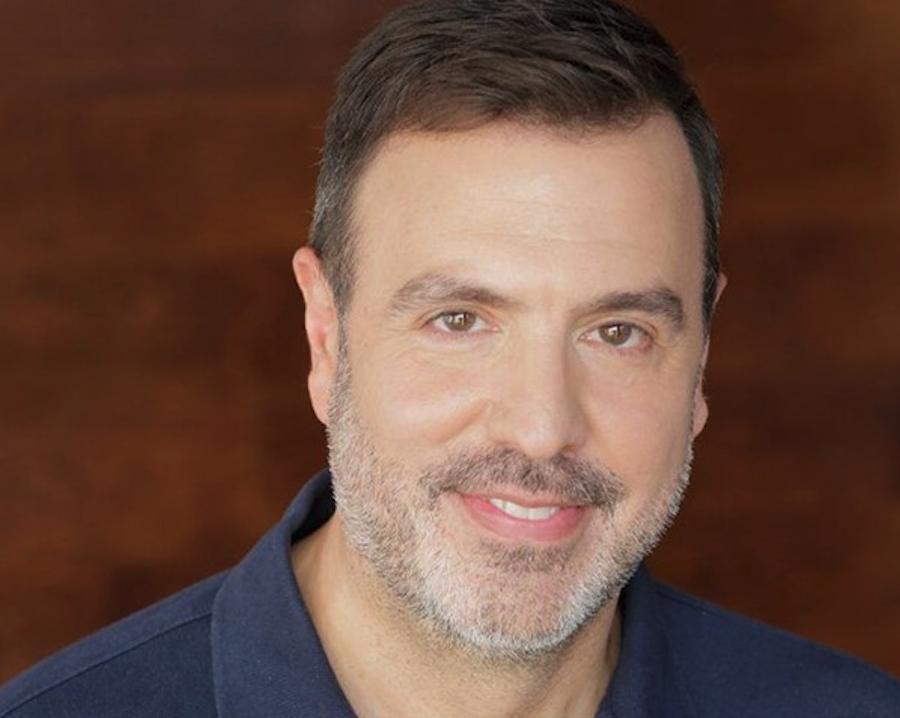 Days of Our Lives spoilers say that fans sure have a lot to look forward to now that they will be following their favorite characters in their lives beyond Salem. In fact, Head Writer Ron Carlivati admits that this might be his best writing yet. Keep reading below for all of the spoilers you need to know.
Days of Our Lives Spoilers: Ron Carlivati Admits The Second Chapter Of Beyond Salem Will Be 'Great'
Speaking to Soap Opera Digest in a new interview, Ron said that there is going to be a lot of drama, a lot of surprises and a lot of traveling, nonetheless. When asked why he brought back some of the old characters and how he decided what destinations he'd take viewers to, Carlivati explained, "Once we settled on a city for Hope, we started to think about what other characters we wanted to see. For example, we really wanted to use Steve and Kayla because they weren't in the first one and they weren't in the Christmas special and they're such a great part of the show. And it was kind of great because their kids live in Seattle and that automatically gives us another city. So we decided that Steve and Kayla would go to Seattle to visit, and so that's where we reintroduce Joey and Tripp and Stephanie. It worked out that Tripp had just left the show to move to Seattle as we were writing this."
He continued, "So then we had to look at the rest of the canvas, and unfortunately, by the time we were writing this, we had written well past July. We were probably in September or something at that point. You don't want people to be in two places at once and we couldn't really plan it, so we had to work with what we had. So by total coincidence, we were writing Sami and Lucas's wedding, and we have definite parameters on the regular mothership — I'm supposed to write an average of 12 characters a day. So when you're doing a wedding, that becomes tough because you have to limit the guests, and a lot of people are just sitting there doing nothing. So sometimes we say, "Oh, this person couldn't make it," or, "That person couldn't make it." Of course, we wanted Marlena there, but we said on the regular show in passing that John was visiting Paul in San Francisco for the weekend; that's why he wasn't at the wedding. So we decided, "Hey, let's take that little nugget and show John visiting Paul in San Francisco and see how we could tie that into our bigger story." So that's really how it went. We just went through and saw where people were on the show that week, who was free, who wasn't free, who could we kind of fudge, and that's how we built the whole story."
Days of Our Lives Spoilers: What's Next For Beyond Salem?
Carlivati also made it no secret he feels like this has been his best writing yet. "I'm very excited for people to see it. I think when they see Bo and Hope they're going to freak out — I know that I did. So I'm really excited about it. And I really think that the DAYS OF OUR LIVES audience is going to love this. I have not seen all five fully completed with music, but I've seen a lot of it and I just don't want to say too much or overhype it, but it's amazing. It's great," he said.
With that said, there's no doubt that Steve Burton's fans would love to see him stay in Salem. Of course, fans will have to tune in each and every day to find out what will happen next. In the meantime, let us know what you think by leaving us a line with your thoughts in our comments section below. Days of Our Lives airs weekdays on the NBC network. Check your local listings for times.
Be sure to catch up with everything on DOOL right now. Come back here often for Days of Our Lives spoilers, news and updates.