General Hospital Spoilers: Marcus Coloma Opens Up About Nikolas And His Dilemma With Esme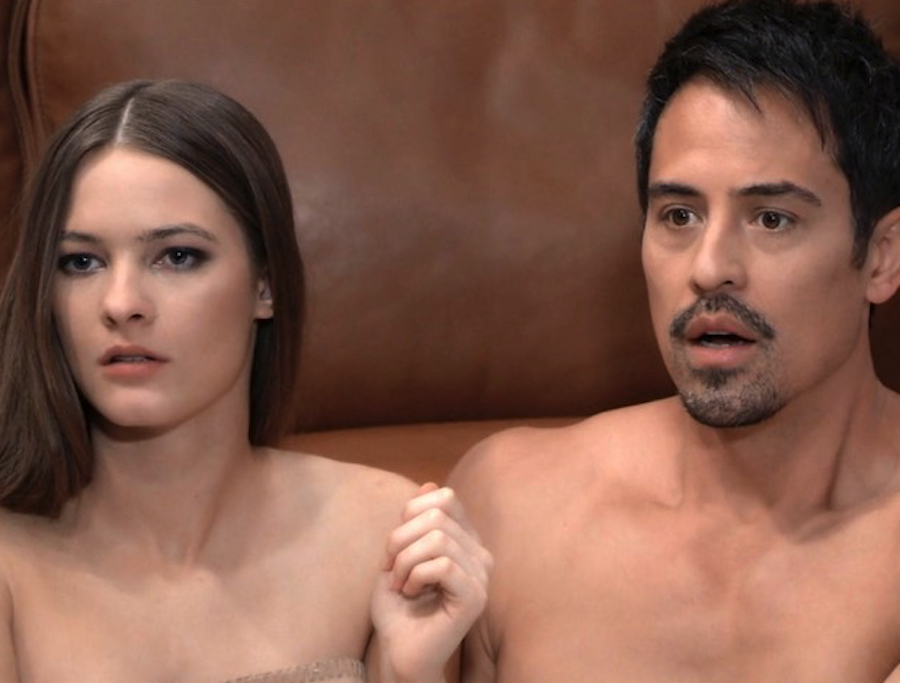 General Hospital spoilers say that sleeping with Esme is one decision that he might regret for the rest of his life. Actor Marcus Coloma, who plays the character on the hit CBS soap, says that Nikolas was led into a very dark situation with Esme. That's because he's not only betrayed Ava, but Spencer, too. Keep reading below for all of the spoilers you need to know.
General Hospital Spoilers: Marcus Coloma Opens Up About Nikolas And His Dilemma With Esme
Speaking to Soap Opera Digest in a new interview, Marcus explains, "I went into this with the idea that Nikolas knows that he's a horrible father and as much as he loves his son, he just keeps screwing things up. When he loses Ava, or at least believes that their marriage is over, he goes to Wyndermere, he's drinking a large amount of alcohol, I believe, with the idea of kind of ending his life."
Marcus was also asked about how he handled filming his sex scene with actress Avery Pohl, who plays Esme on the soap. He recalled "I think the way we kind of eased each other's minds about it was communicating a lot. Because Esme and Spencer and Nikolas have had such intertwined storyline, we see each other on the set a lot. If you don't have a storyline with someone, you may literally never see them."
That said, Marcus added, "Avery is so the opposite of Esme. She is such a completely sweet, lovely girl. Once they said, 'Action,' she was Esme and I was Nikolas, and when they called 'Cut,' I was Marcus and she was Avery. It was really that clean."
General Hospital Spoilers: What's Next For Nikolas?
Marcus also admitted that he's dreading the day that Ava and Spencer find out the truth about what Nikolas did. He said, "Honestly, I'm kind of dreading it. It's like getting into a scripted car accident. You know it's going to be filmed and hopefully it looks great, but you still have to get into a car accident! I've really realized over the last couple of years that your body does not know the difference. So I'm dreading it in a sense, but I am also excited and I hope that it turns out good."
Let us know what you think by leaving us a line with your thoughts in our comments section below. General Hospital airs weekdays on the ABC network. Check your local listings for times.
Be sure to catch up with everything on GH right now. Come back here often for General Hospital spoilers, news and updates.