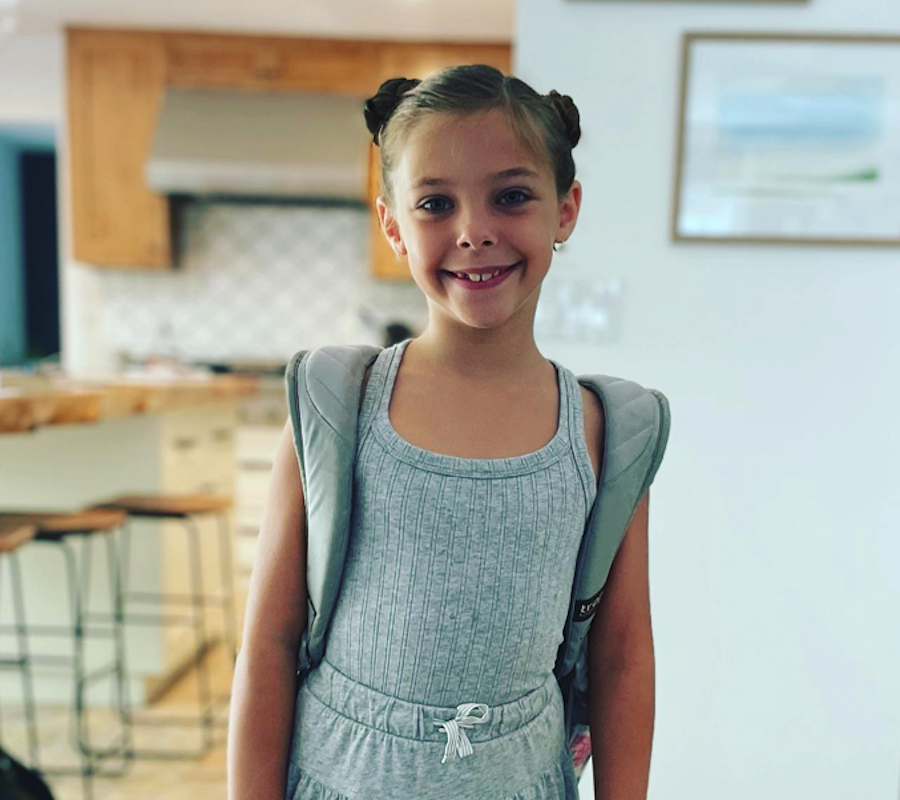 Like mother, like daughter! General Hospital star Kirsten Storms shared a photo of her daughter Harper looking identical to her old character, Zenon. Here's what you need to know.
General Hospital Star Kirsten Storms Shares A Photo Of Her 'Little Zenon'
Before Kirsten became a huge General Hospital star, she was a teen star on Zenon: Girl of the 21st Century. The series was about an inquisitive teenager finds herself involved with suspected dodgy dealing on her space station home – and ends up being sent down to Earth.
Kirsten shared a photo on her Instagram account and wrote, "How much do I love that she's been wearing her hair like this the last few day? A lot. I love it a lot. #littleZenon." She also credited the photo to Brandon Barash's fiance, Isabella DeVoto. 
Many of Kirsten's fans commented on the photo with, "She looks like her momma!! Such a little beauty, I see you are watering her well and giving her plenty of sunshine," along with, "She's a beautiful young lady, and is looking more and more like you everyday. We loved watching Zenon!"
General Hospital Star Kirsten and Brandon Co-Parent Their Daughter Together
Earlier this month, Kirsten's ex Brandon Barash admitted that their daughter Harper was "begging" him for a stepmom. As many fans know, both Kirsten and Brandon have been doing a fantastic job of co-parenting their daughter ever since they got a divorce a few years back.
 "Harper has been begging me, pretty much since Isa and I told her we were in a relationship, to make Isa her stepmom," Brandon told Soap Opera Digest in a new interview. "So much so that we'd be together in the car and she'd be like, 'Daddy, do you love Isa?' I'd say, 'Yeah, more than anything.' She'd say, 'Well, Daddy, you need to put a ring on it.' "
Apparently, there's also a sweet connection between Harper and Isabella, too.  "Isa and I met because of Harper," he explains. "She was her Spanish teacher in summer camp. I wanted the day to be equally special for Harper, too. I wanted her to feel part of it. I decided to get her a pair of earrings so she and Isa could both have diamonds on that special day."
Let us know what you think by leaving us a line with your thoughts in our comments section below. General Hospital airs weekdays on the ABC network. Check your local listings for times.
Be sure to catch up with everything on GH right now. Come back here often for General Hospital spoilers, news and updates.