The Bold and the Beautiful News: Denise Richards Celebrates Social Media Day With A New Message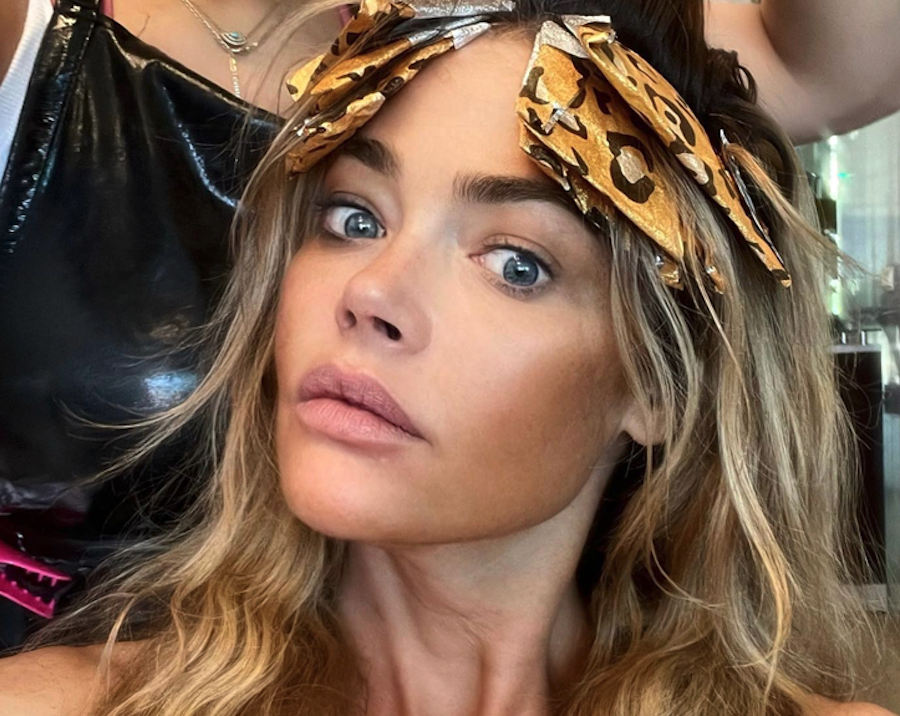 The Bold and the Beautiful star Denise Richards is someone who sometimes doesn't mind sharing the good, the bad, and maybe sometimes even the downright ugly on social media. That might also be why she celebrated all things social media with a special message on her Instagram page this week. Here's what she has to say!
The Bold and the Beautiful News: Denise Richards Celebrates Social Media Day With A New Message
Sharing a throwback photo of her younger years, Denise wrote in the caption, "I learned today is social media day. What a whirlwind this has been for alot of us I think. It's been amazing to be able to connect with all of you on a more personal level & share similar stories & many of you are so loyal to me & my family. I thank you so much. A lot of you have followed my career & I wouldn't have had jobs or continue to have jobs without you. Your positive comments are really uplifting & help so much especially during challenging times. And I thank you so much for sharing your challenging times with me too. It means a lot. Thank you so much for being on here & thank you for engaging with me."
Of course, it didn't take very long for her fans and followers to comment on her post. Many of them wrote, "You're not just a great actress, also a great person. I had the privilege of meeting you during your book signing back in 2011. #ThrealGirlNextDoor I don't know if you remember, but it was one of the best days of my life," along with, "You've been my favorite actress since I was a baby!!! You were one of my mom's favorite people, she passed away from cancer when I was 13 & movies like Blonde & Blonder, Drop Dead Gorgeous, Undercover Brother & your E! Show bring back so many special memories. You're literally the coolest!"
The Bold and the Beautiful News: Denise Gets Lots Of Praise From Her Fans And Followers
Another fan wrote, "Prettiest! I loved your reality show back in the day, with your dad on there…I was sad it went away. Always rooting for you! And your girls!"
In the meantime, let us know what you think by leaving us a line with your thoughts in our comments section below. The Bold and the Beautiful airs weekdays on the CBS network. Check your local listings for times.
Be sure to catch up with everything on B&B right now. Come back here often for The Bold and the Beautiful spoilers, news and updates.