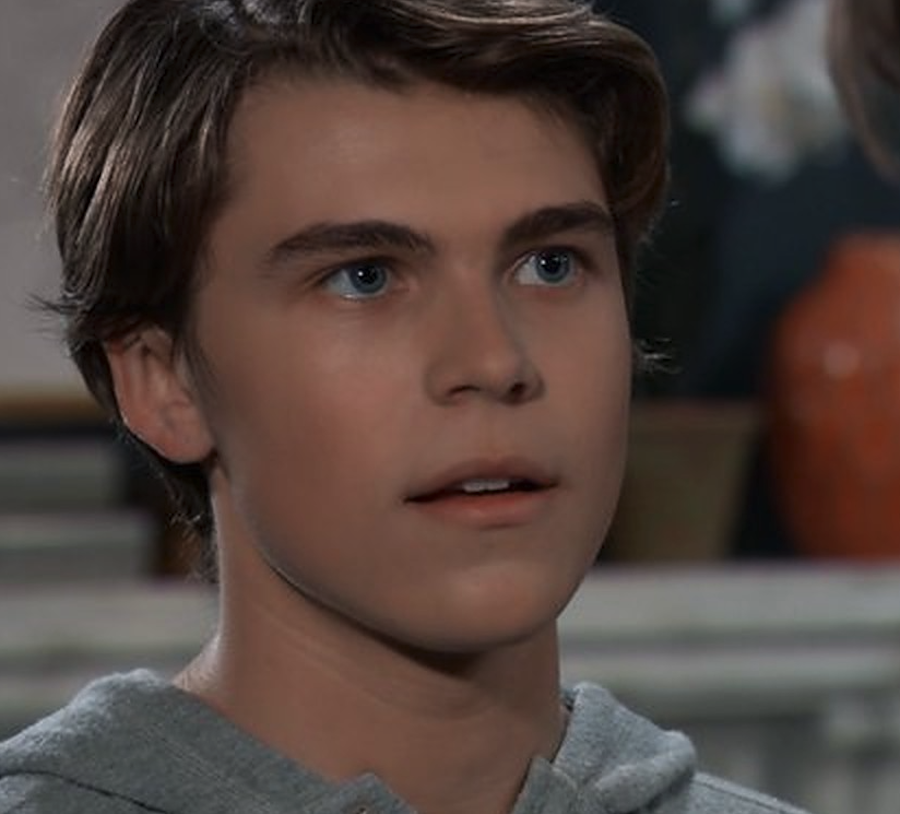 General Hospital spoilers say that Finn is doing everything that he can to get closer to Cam, but it might not be easy. Yet, there's a chance that Cam might soften his attitude towards Finn during a camping trip that they will take together along with Violet, Jake, and Aiden. Keep reading below for all of the spoilers you need to know.
General Hospital Spoilers: Cam Might Change His Attitude About Finn
According to the latest edition of Soap Opera Digest, William Liption, who plays Cam on the hit ABC soap, says that his character is definitely missing Liz during their stay at Shadybrook. The actor put it this way in an interview, "His mom being absent for a prolonged amount of time bring a new amount of stress because they have always been a team in making sure that his younger brothers are okay. He's in a vulnerable position because she is the anchor in his life."
However, General Hospital spoilers tease that when Finn ties to bond with Cam, he finds that it's not easy. That's because the young college student is doing everything he can to keep his distance. 
William further explains, "They haven't really touched on Cam's feelings about Finn dating his mother a lot until these camping scenes, but Cameraon has some to understand that Finn is going to be another prominent figure in his life, because Finn and his mom seem to be starting a pretty serious relationship. Cameron has to accept it and at least try to create some kind of bond with this man."
General Hospital Spoilers: Will Cam And Finn Form A Bond?
The actor continued, "It's a little awkward between them, which was really fun to play with Michael Easton. I think it's going to be a really good episode."
In other words, things can go one of two ways: it can either go really good, or really bad. Needless to say, General Hospital fans will have to tune in each and every day in order to find out! Let us know what you think by leaving us a line with your thoughts in our comments section below. General Hospital airs weekdays on the ABC network. Check your local listings for times.
Be sure to catch up with everything on GH right now. Come back here often for General Hospital spoilers, news and updates.