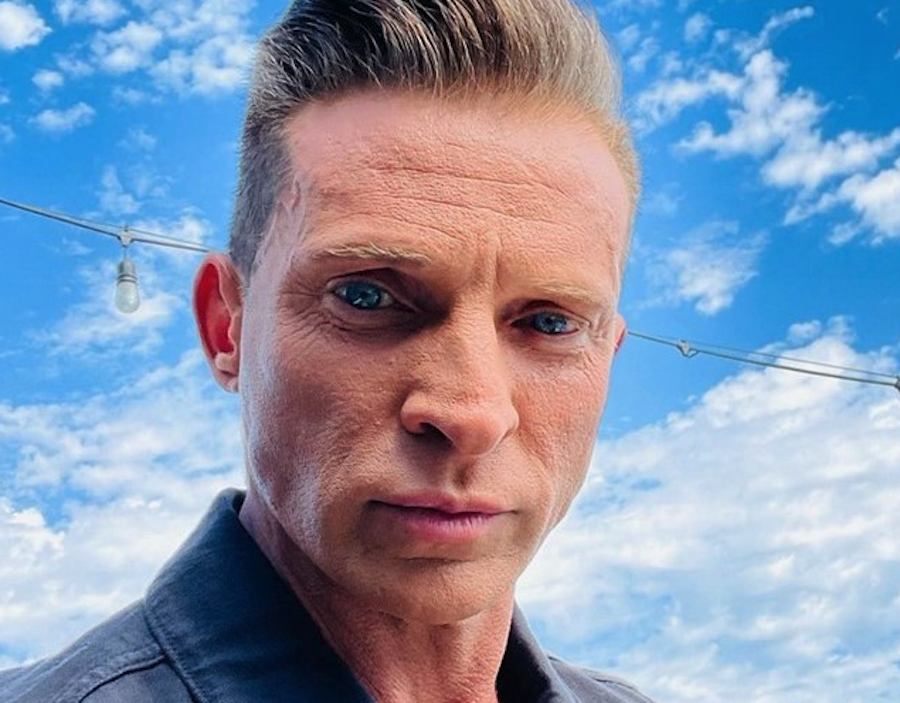 Days of Our Lives spoilers say that while he might be an old character, he sure is a familiar face! Of course, we are talking about Harris Michaels, played by Steve Burton in the new DOOL spin-off series Beyond Salem. Here's what Steve has to say about his new (but also old) role!
Days of Our Lives Spoilers: Here's What Fans Can Expect To See From Harris Michaels
Speaking to Soap Opera Digest in a new interview, Steve said that his return to Salem was certainly an unexpected one. When asked how he approached revisiting a character that he hasn't played in several long decades, he said, "It is a new character, because obviously I wasn't on the show long enough to establish much about the character. I make references in the digital series to that character a couple of times, but it's a new character and I just let Ron figure it out and do this thing, like we always do as actors, and talked it through with him. I'd go, 'Hey, what are you thinking here and here and here?' because I had a lot of questions about how I should respond, where I should take the character, where is he in the beginning of the arc to the end of the arc. Ron and Albert helped me with that a lot."
Steve also said that it's been great being back because Salem does feel like another home away from home for him. He said, "It's been great because I've seen a lot of friends, Brandon Barash, a lot of people that I know, and I've met some new people that I didn't know, that I've heard of my whole career or saw at the Soap Opera Digest awards or just in passing. Everybody was so welcoming, Drake and Stephen, and everyone. Kristian Alfonso is amazing. Mary Beth Evans goes, 'I remember you in the makeup chair back in 1998!' I go, 'I don't know how you remember that, because I don't!'
Days of Our Lives Spoilers: What's Next For Harris?
That said, it's without a doubt that fans can't wait to see Harris Michaels make his debut again! 
Needless to say, Days of Our Lives fans will have to tune in to find out what will happen next. In the meantime, let us know what you think by leaving us a line with your thoughts in our comments section below. Days of Our Lives airs weekdays on the NBC network. Check your local listings for times.
Be sure to catch up with everything on DOOL right now. Come back here often for Days of Our Lives spoilers, news and updates.