Is Princess Charlene Getting Paid To Stay In Her Marriage To Prince Albert?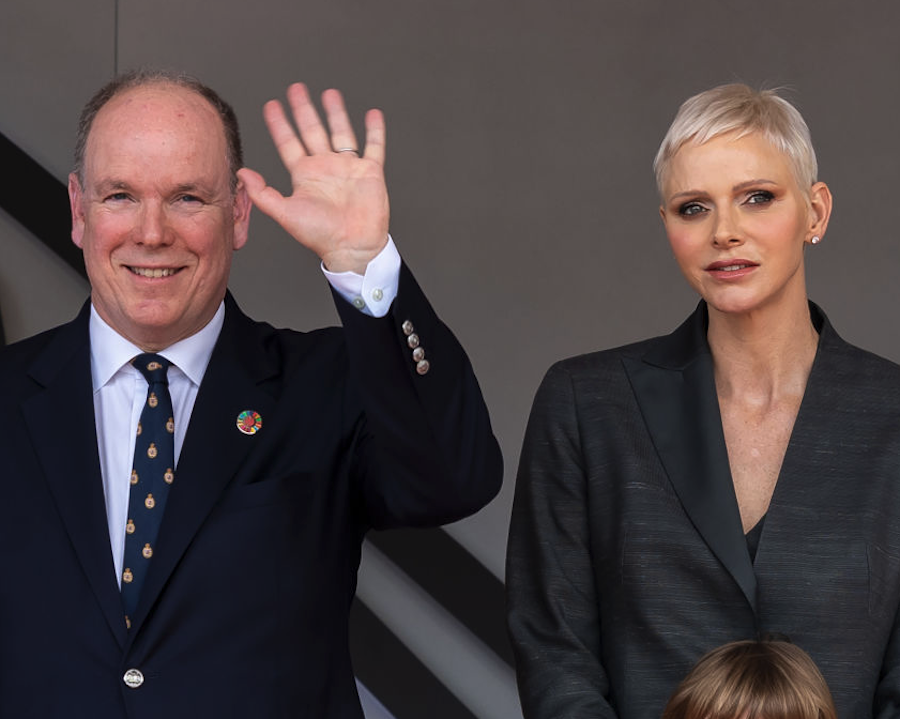 And you probably thought the British Royal Family had it bad with all of the negative press. While there were some reports that suggests Princess Charlene of Monaco was getting paid a whopping $12 million dollars a year to stay in her marriage, that doesn't seem to be the case at all. Or at least that's not what her husband Prince Albert wants the world to think. Here's what you need to know.
Is Princess Charlene Getting Paid To Stay In Her Marriage To Prince Albert?
According to Page Six, there has been some suggestions that Charlene is getting $12.5 million to smile, wave and be a princess and wife to her husband, Prince Albert. What's more, the duo plan to put on a united front by hosting a series of events together benefiting Charlene's foundation for the iconic Formula 1 Monaco Grand Prix over the weekend of May 28 and 29.
A source close to the situation told the site, "Of course she has a generous prenup, but Albert doesn't have to pay her to stay. After being away for so long during her illness, Charlene is so happy to be back with Albert and the kids. They spend every weekend at their country place. Albert is fully supportive of Charlene and is also helping her with her charities."
But reps for the palace in Monaco say that report is completely false. However, some royal fans sure do have a lot to say about the matter. Many have taken to social media to write, "I am sure she is getting compensated somehow. If it is a pay to show up deal, then good for her. Call it a salary, if you like. I have no problem believing she is staying for the kids. Aside from being their mother, I doubt she wants to leave them with him and the palace staff. Plus, he would turn them against her. I'm sure she will be out of there when they go to boarding school or maybe wait until they are older. The good news for her is that Monaco isnt the UK, and I doubt the public expects much from her." along with, "I would have to be paid to stay married to him! But I think at the very least the prenup and post nup was renegotiated, if she's married to him for x amount of time, she gets this much in cash and assets when he dies, things like that. Which would be smart of her, she's dependent on him which is not a healthy dynamic (but so many people enter into relationships like that)."
Reps For The Palace Deny The Claims
Another critic wrote, "Albert and Charlene will be divorced like his sister Caroline and her husband are when the children reach of age."
In the meantime, let us know what you think with your thoughts in our comments section again. Be sure to catch up with everything on the British Royal Family right now. Come back here often for the British Royal Family news and updates.