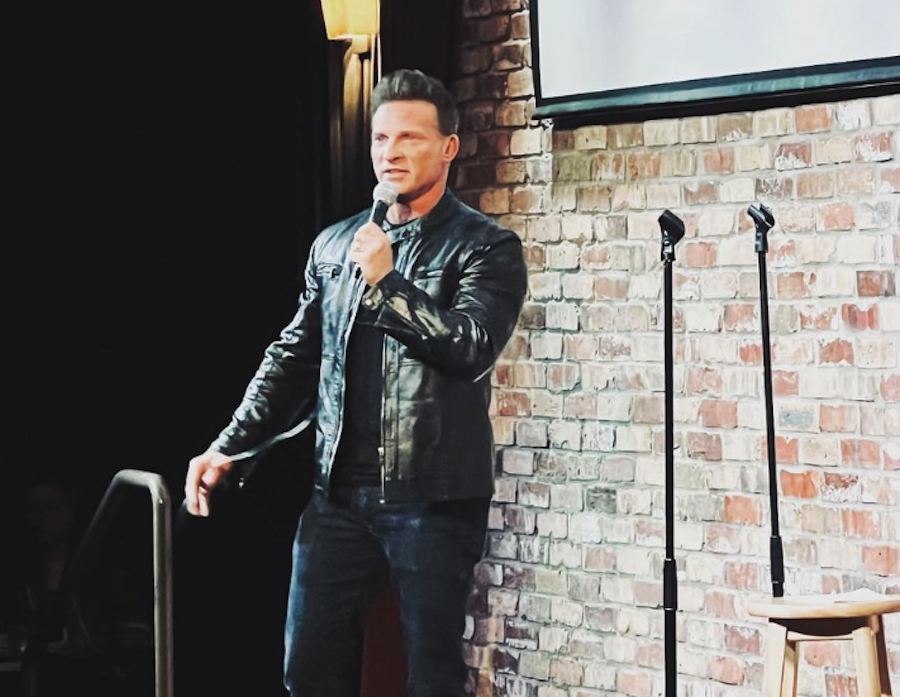 General Hospital news say that Steve Burton has already moved on from his estranged wife Sheree Burton and all of the attention that the ex-couple have gotten after she announced her pregnancy. And by that we mean he's moved on past the noise and is focusing on bigger things in his life, like his national tour and connecting with his fans. Here's what you need to know.
General Hospital Alum Steve Burton Has Moved On From Sheree Burton
Just last week Steve was forced to clarify a few things after his estranged wife Sheree Burton posted a pregnant photo of herself. Steve was quick to point out on his own Instagram account that the child was not his and that they had been separated for quite some time. There was some assumption that Steve made his announcement just because there were so many daytime television fans that had reached out to him after seeing Sheree's Instagram Story thinking that the baby was his. Clearly, that was not the case.
That said, Steve is moving past all of that now and is focusing on connecting with his fans instead for his "The Stone Cold and the Jackal" tour with his former General Hospital co-star Bradford Anderson. In fact, the duo have quite the schedule ahead of them with tour dates in CHicago, Indianapolis, Cincinnati, Columbus and Detroit. Even though Steve is no longer a part of the General Hospital cast, he's still touring the country with Bradford as meeting up with his fans is one of the most important things in his life.
While it's doubtful that Steve will say anything about Sheree's pregnancy, it's good to see that he's not letting it get the best of him. That said, Steve did also ask for privacy about the matter at this time too, seeing how it's a family issue. Here's hoping that both Steve and Bradford continue to have a great, sold out tour in the coming weeks ahead. Now, as far as whether or not Steve will begin dating, remains to be seen.
General Hospital News: What's Next For Steve?
Let us know what you think by leaving us a line with your thoughts in our comments section below. General Hospital airs weekdays on the ABC network. Check your local listings for times.
Be sure to catch up with everything on GH right now. Come back here often for General Hospital spoilers, news and updates.