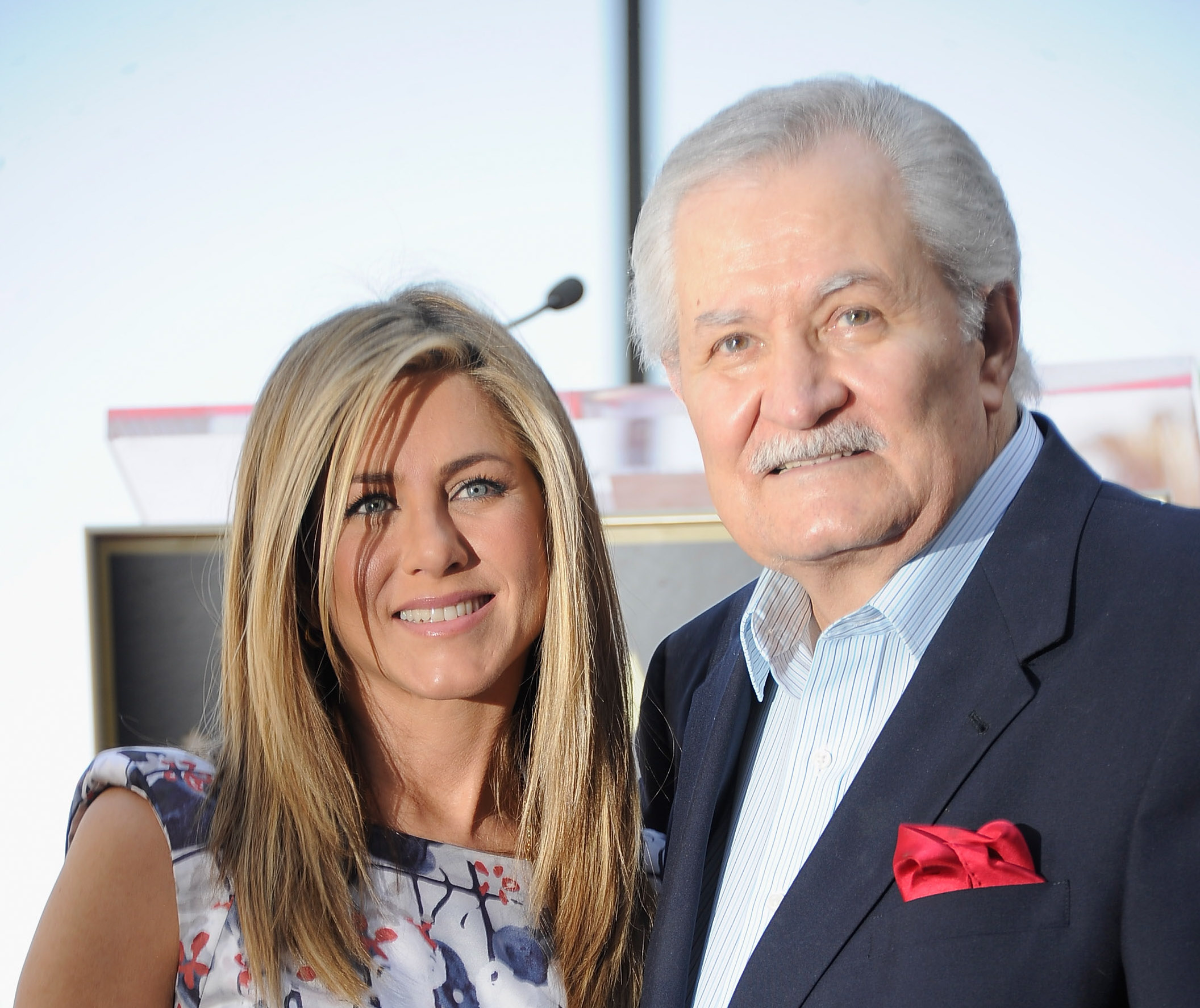 There's a lot of speculation on whether or not Jennifer Aniston will be at this year's Daytime Emmy Awards. And that's not because she's nominated for any of the awards, but because her father John Aniston is expected to get one of the biggest awards of his career: a Lifetime Achievement Emmy. This has prompted a lot of people to wonder whether or not Jennifer will be at the ceremony to support her beloved father. Here's what you need to know.
Will Jennifer Aniston Be At This Year's Daytime Emmy Awards?
According to reports, John Aniston, who is best known for his role as Victor Kiriakis on Days of Our Lives, will be awarded a Lifetime Achievement Emmy at the 49th Annual Daytime Emmy Awards on Friday, June 24. The event will be held at the Pasadena Civic Auditorium and air on CBS. John has been playing Victor ever since he made his debut on Days of Our Lives back in 1985. So of course many fans would love to see his daughter Jennifer show her support for this very special moment in his career.
Back in 2019, Jennifer told People Magazine that her parents once told her that she would not a make a dime in the entertainment industry, despite the fact that her father had already been a longtime soap star himself. 
The actress, who now stars in the Apple TV+ The Morning Show, told the publication, "And then Friends came. If there were any naysayers in my family, "This will never… you'll never make a dime." [laughs] Just watch me. Don't threaten me that way. God knows now I'm going to make a couple of dimes."
 Days of Our Lives Spoilers: John Aniston Gets Lifetime Achievement Award
Jennifer further explained that her family life was anything but easy and that for the longest time the hardest part of her youth was trying to communicate with her parents. She hinted that all she ever wanted from her famous father and mother was their respect.
She said, "Getting honest with myself in terms of my relationship with my family. That meant 'speaking my truth to them without fear and therefore my work reflected that.'"
In the meantime, let us know what you think by leaving us a line with your thoughts in our comments section below. Days of Our Lives airs weekdays on the NBC network. Check your local listings for times.
Be sure to catch up with everything on DOOL right now. Come back here often for Days of Our Lives spoilers, news and updates.