General Hospital Spoilers: Here's Why Kirsten Storms Will Be Sporting A Cast On The Show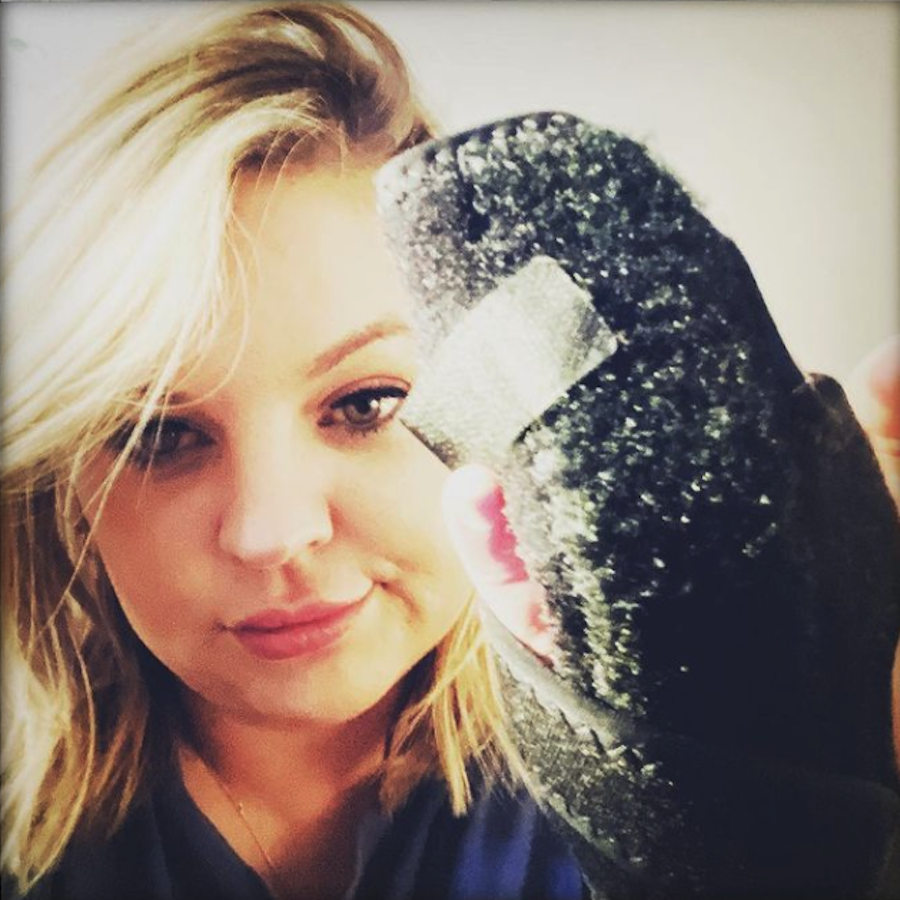 General Hospital spoilers say that for once, Kirsten Storms let the trash get the best – or maybe even the worst – out of her. The actress, who is best known for her role as Maxie Jones on the hit ABC soap, recently revealed the reason why she will be in a cast on the show. That's because she had an accident that resulted in her injuring her fingers while taking out the trash! Here's what she has to say.
General Hospital Spoilers: Here's Why Kirsten Storms Will Be Sporting A Cast On The Show
Sharing a photo of her said injury, Kirsten captioned her Instagram post with, "Lesson I learned recently: Swinging a heavy trash bag, to get it inside of a dumpster, could result in said trash bag gaining quite a bit of momentum…making it spin…causing the drawstring to tie onto your fingers. (Hey, I didn't say this was my brightest moment). If you're wondering, yes the trash bag will try to take your fingers into the dumpster as well. I will be wearing this brace on the show and I thought some of you might be curious about why I am rocking it. Juuuuust takin' out the trash."
If that weren't enough, Kirsten also added, "My middle finger is the most damaged part of my hand and @brandonjbarash said it was karma for all of the times I've flipped him off.  When I told him that I've flipped him off more times in my head…. he responded "and look what happened to your brain.."
Of course, it didn't take long at all for both her fans and social media followers to comment on her post. Many of them said, "I laughed out loud when reading what Brandon said about your brain. Feel better. I noticed it on #SOM and was wondering what happened."
General Hospital Spoilers: Kirsten Reveals What Happened
Brandon Barash, meanwhile, wrote, "Wonder what'll happen if you keep calling me "a$$hole…" HAPPY BIRTHDAY!" to which another fan replied with, "You both are too funny! I hope you're healed up soon.. on your state of mind you said something like the weirdest things happen to you.. I think this proves it."
Let us know what you think by leaving us a line with your thoughts in our comments section below. General Hospital airs weekdays on the ABC network. Check your local listings for times.
Be sure to catch up with everything on GH right now. Come back here often for General Hospital spoilers, news and updates.