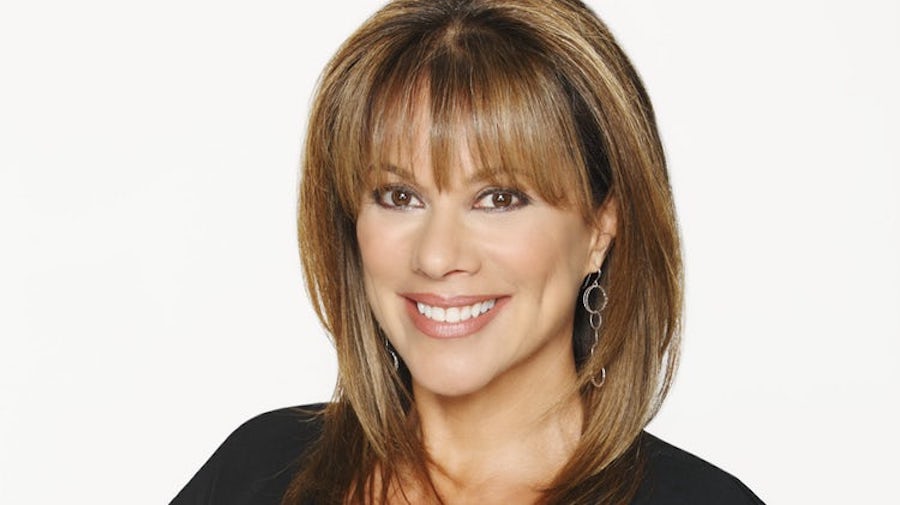 General Hospital star Nancy Lee Grahn (Alexis Davis) has a warning for fans and it's one that she expects everyone to take seriously. That's because she doesn't want to be held accountable for what she may or may not say in the coming week. Here's what you need to kno!
General Hospital News: Nancy Lee Grahn Has A Warning For Fans
Nancy took to her Twitter account to write rather bluntly to her fans, "Heads up. Having a little back thingy surgery next week. I'll be on Percocet & Oxycontin (I had to look of spelling of both so good sign) Ignore anything I tweet from 3/23/22 to 3/27/22. Thank you."
Of course, it didn't take very long for her fans and her followers to comment on the matter. Many of them wrote, "Oh…lordy. Glad you're getting some good stuff to help you through, at least. Hope you're making sure your man has something to cause you're going to be fun. ;P Wishing you have a full and speedy recovery!" along with, "Nancy, Sorry you're having surgery soon.Know you'll be in my daily prayers & thoughts. I suffer from cancer & chronic pain. My doctors here have me on Percocet & Oxycontin. I take it w/caution & am not  addicted.
I'm  glad you have Richard & Kate w/you."
Another fan wrote, "I'll keep you in my prayers and you must follow the doctor's instructions. Oh, and get plenty of rest because I think Alexis is about to have some real interesting action with a certain brunette on GH and it's not Anna! Love You and I'll be checking on you later."
General Hospital News: Nancy Is Giving Everyone A Much-Needed Heads Up
Clearly Nancy's fans are super concerned for her! Here's hoping that she feels better sooner rather than later and goes back to doing what she does the best, and that's bringing the mischievous side out of her character, Alexis Davis. Fingers crossed!
That said, fans will have to tune in to General Hospital each and every day to find out what's in store for Anna's future. Until then, let us know what you think by leaving us a line with your thoughts in our comments section below. General Hospital airs weekdays on the ABC network. Check your local listings for times.
Be sure to catch up with everything on GH right now. Come back here often for General Hospital spoilers, news and updates.