General Hospital Spoilers: Selina Returns – Here's What's In Store For Her In Port Charles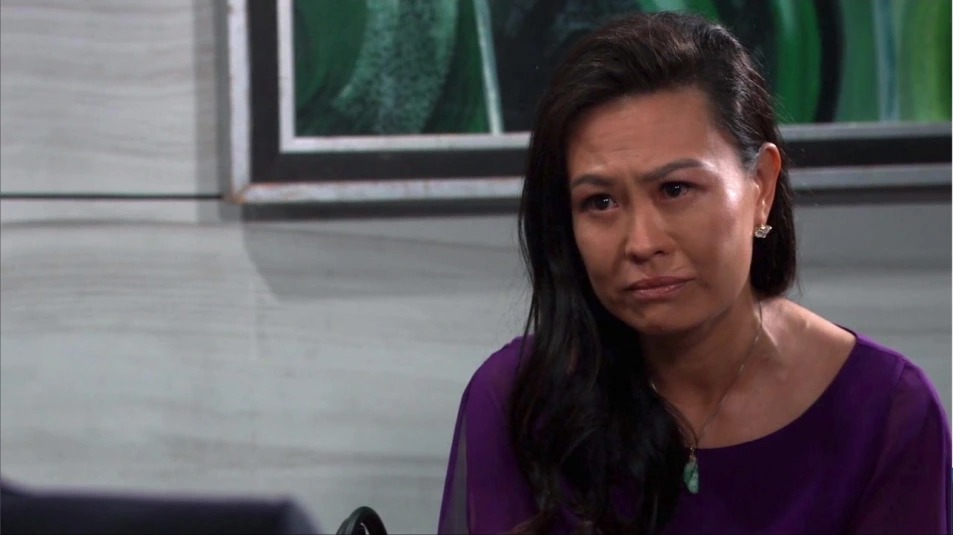 General Hospital spoilers say that even fans knew that she would be back sooner or later. In fact, Port Charles fans will be pleased and even excited to know that Lydia Look is back on the canvas as she will be reprising her role as Selena Wu. Lydia recently opened up to Soap Opera Digest about what's next for her character. Here's what she has to say!
General Hospital Spoilers: Selina Returns – Here's What's In Store For Her In Port Charles
Speaking to the publication in a new interview, Lydia says that Selena is back in Port Charles and is wasting no time in trying to form an alliance with Curtis. However, what she wants from this business arrangement might not be something that she'll get.
Lydia puts it this way, "It's just another day at the office for Selina. In other words, another day of mobbing, another day of mergers and acquisitions, gathering allies and expanding the Wu family holdings. Curtis' trepidation about her proposal is what she expects, but knows she will swiftly turn around."
General Hospital spoilers say that Curtis will decline her offer and when he does, "She tries her best to hide her eye roll and not throw shade."
General Hospital Spoilers: What's Next For Selena?
What's more, it seems like Selena's also paying attention to the fact that her nephew Brad has been wining and dining lately with Britt. Lydia previews, "Selena recognizes that Brad loves Britt dearly as an ally and that love would be kryptonite to the Wu family in getting Brad ready for more Wu family business in Port Charles. Unfortunately, love is and business in mob business."
In other words, it sounds like Selena is not going to let Brad's little romance with Britt get in the way of what really needs to be taken care of in Port Charles. Brad is going to have to choose either between his love life or his family life, and that's won't be easy. Of course, fans will have to keep tuning in each and every day to find out what will happen next! Let us know what you think by leaving us a line with your thoughts in our comments section below. General Hospital airs weekdays on the ABC network. Check your local listings for times.
Be sure to catch up with everything on GH right now. Come back here often for General Hospital spoilers, news and updates.