General Hospital Spoilers: Tanisha Harper Opens Up About Working With Her New Port Charles Family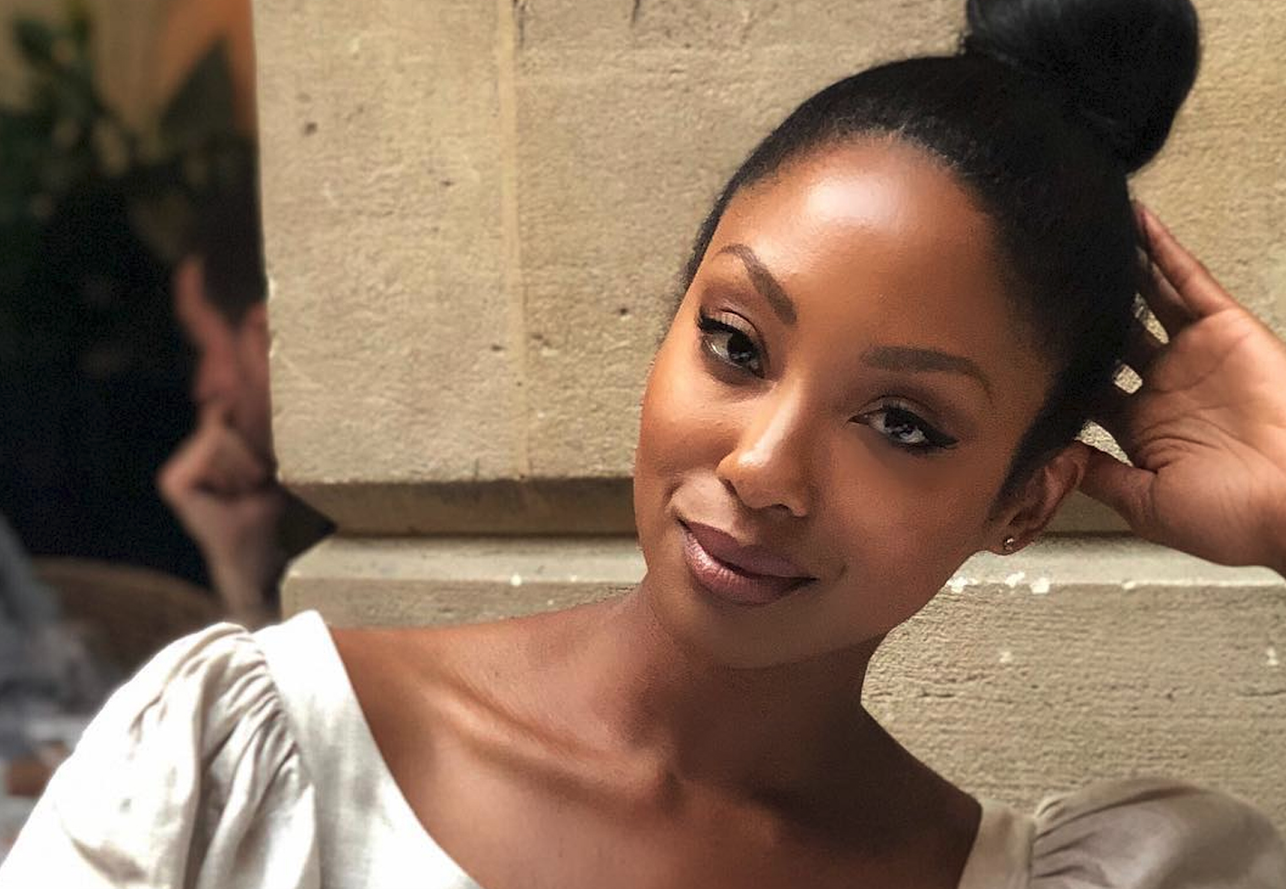 General Hospital star Tanisha Harper, who plays Jordan Ashford on the hit ABC soap, recently opened up about working with her new Port Charles family in an interview with Soap Opera Digest. Here's what she has to say.
General Hospital Spoilers: Tanisha Harper Opens Up About Working With Her New Port Charles Family
In her interview, Tanisha says that General Hospital isn't her first soap experience. That's because she appeared in a handful of episodes on The Bold and the Beautiful a few years back. And while she's been in different types of roles throughout the course of her career, she always knew that daytime television was the best fit for her.
She also opened up about working with Donell Turner (Curtis) and Brook Kerr (Portia). Tanisha puts it this way, ""They are absolutely wonderful! Since I got onto the show, they have just been so helpful. Brook is just a bubbly, lovely, sweet personality. She is actually somebody that I used to watch when she was on PASSIONS [as Whitney]! She's just been so lovely, telling me, 'I just want to be here and help you in any way that I can.' Same with Donnell. He's like, 'We're here for you, we know what it's like, and if there is anything we can do, we're happy to help.' They've been so patient with me when we're doing our scenes, and also educating me. Like, the other day, I was working with them and he said, 'When they say, "Stand 50/50," what that really means is, you need to tilt this way so that you're not blocking the light.'"
She added, "I'm so grateful that they've been so patient and helped explain these things to me, because a lot of the terminology they use [on a soap] is still new to me. He and Brook are both wonderful to work with and it feels very natural working with them. I probably feel the most comfortable in my scenes with them."
General Hospital Spoilers: What's Next For Jordan?
Tanisha also admitted that Jordan clearly still has feelings for Curtis. "Yeah, she has her personal struggles with some of her previous relationships, her exes. She is focused on her work, like I said, but when she sees Curtis, and when she sees Curtis and Portia together — in the back of her mind, she thinks maybe there is something left between her and Curtis, some sort of magic between them. She's playing it subtly, from the background, but there is still hope. She still has some hope in her that maybe there could be some rekindling, and there is some tension. At the current moment, he has moved on with Portia, but there may be some disruption moving forward," she said.
Let us know what you think by leaving us a line with your thoughts in our comments section below. General Hospital airs weekdays on the ABC network. Check your local listings for times.
Be sure to catch up with everything on GH right now. Come back here often for General Hospital spoilers, news and updates.