General Hospital Spoilers: Esme Is Doing Whatever She Can To Destroy Trina's Life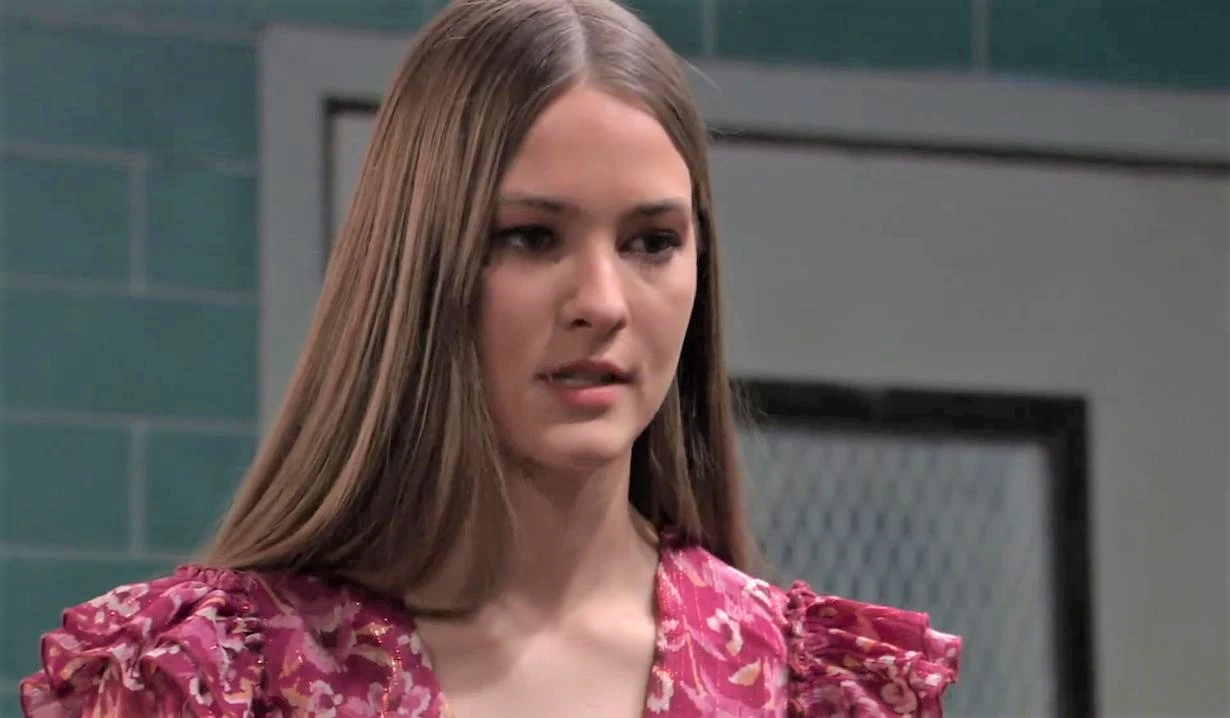 General Hospital spoilers say that there's deranged, and then there is really deranged. Apparently,  Esme (Avery Pohl) is doing everything that she can to not only destroy Josslyn and Cameron's life by circulating that illicit sex tape, but she's also doing what she can to push Trina out of the picture too, and just because of her jealousy and spite. Keep reading below for all of the spoilers you need to know.
General Hospital Spoilers: Esme Is Doing Whatever She Can To Destroy Trina's Life
According to the latest edition of Soap Opera Digest, Esme's portrayer Avery Pohl believes that her character is purposely setting up Trina because "she knows that Spencer and Trina have feelings for each other; she's not blind, she's not dumb," says the actress. Simply put, she knows what's going on and that's why she wants to put a stop to things.
General Hospitals spoilers say however that Esme is going to find all of this to be problematic though when she is confronted by Josslyn's mother Carly Corinthos (Laura Wright), who really gives her a piece of her mind. That, and no one seems to be buying Esme's story, either.
General Hospital Spoilers: What's Next For Esme?
Avery adds that her character is beginning to get desperate. She says, "Esme has an overwhelming sense of entitlement; she feels like she is owed certain things because of what's been taken away from her. And I think that to get what she wants, you will also see her developing a new friendship – using that term lightly – with someone in an older generation in Port Charles."
Of course, fans will have to keep tuning in each and every day to find out what will happen next! Let us know what you think by leaving us a line with your thoughts in our comments section below. General Hospital airs weekdays on the ABC network. Check your local listings for times.
Be sure to catch up with everything on GH right now. Come back here often for General Hospital spoilers, news and updates.