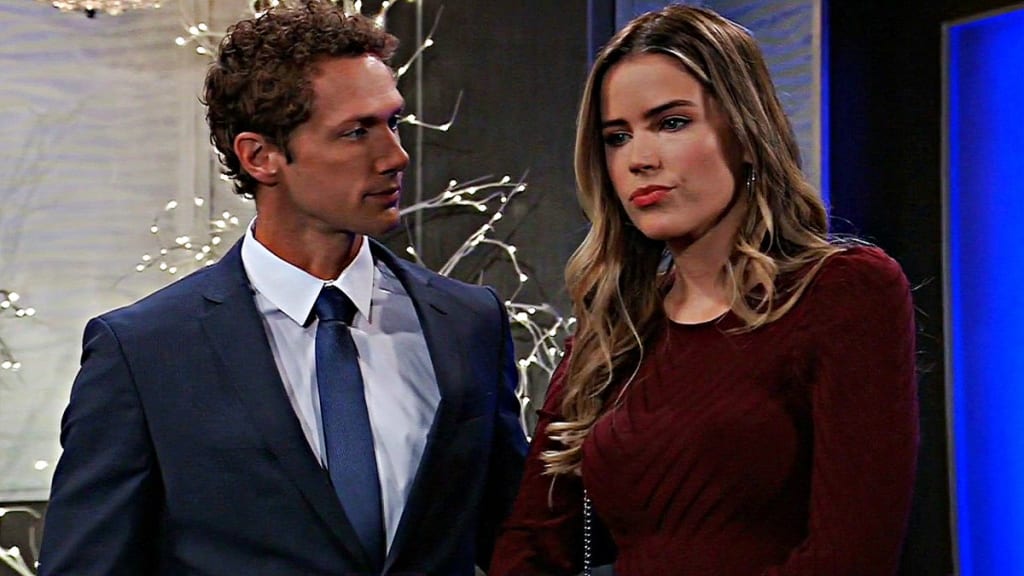 General Hospital spoilers say that Sasha Gilmore (Sofia Mattsson) might be making a huge mistake by moving a little too soon and a little too fast with the next chapter in her life. Still grief stricken from the loss of her her son Liam, Sasha is trying to fill the hole that she has left in her heart by asking Brando Corbin (Johnny Wactor) to marry her. But is marriage really the answer for two people who are still trying to get over the loss of their infant son? Keep reading below for all of the spoilers you need to know.
General Hospital POLL: Is Brando Making A Huge Mistake With Sasha?
Needless to say, it has been a difficult few weeks for Sasha and Brando, as they had to say good-bye to their infant son, who didn't even have a fighting chance to live the life that he deserved. Simply put, both Sasha and Brando are absolutely devastated as they are trying to pick up the pieces of their lives following their son's death while trying to figure out the next steps for themselves.
General Hospital spoilers say that Sasha seems to have a solution, as she thinks that getting married might help solve their problems and hopefully, move forward, too. Speaking to Soap Opera Digest in a new interview, when pondering about the proposal, actor Johnny Wactor, who plays Brando on the hit ABC soap, says that his character is hesitant at first. He puts it this way to the publication, "Under any other circumstances, if she proposed, he would be like, 'Absolutely!' But I think that where they are at, and with the out-of-nowhere kind of feeling to it, he's a little cautious. He's concerned she might just be doing this to ignore her feelings of pain."
General Hospital POLL: What's Next For Sasha?
While Brando does want to marry Sasha, he wants to marry her for the right reasons. He doesn't want to do it because of their shared grief. This has prompted a lot of people to wonder: if they do get married, is this going to result in a disaster? Are Brando and Sofia making one of the biggest mistakes of their lives?
Of course, fans will have to keep tuning in each and every day to find out what will happen next! Let us know what you think by leaving us a line with your thoughts in our comments section below. General Hospital airs weekdays on the ABC network. Check your local listings for times.
Be sure to catch up with everything on GH right now. Come back here often for General Hospital spoilers, news and updates.