The Bold And The Beautiful Spoilers: RJ Is Concerned, Will He Betray Eric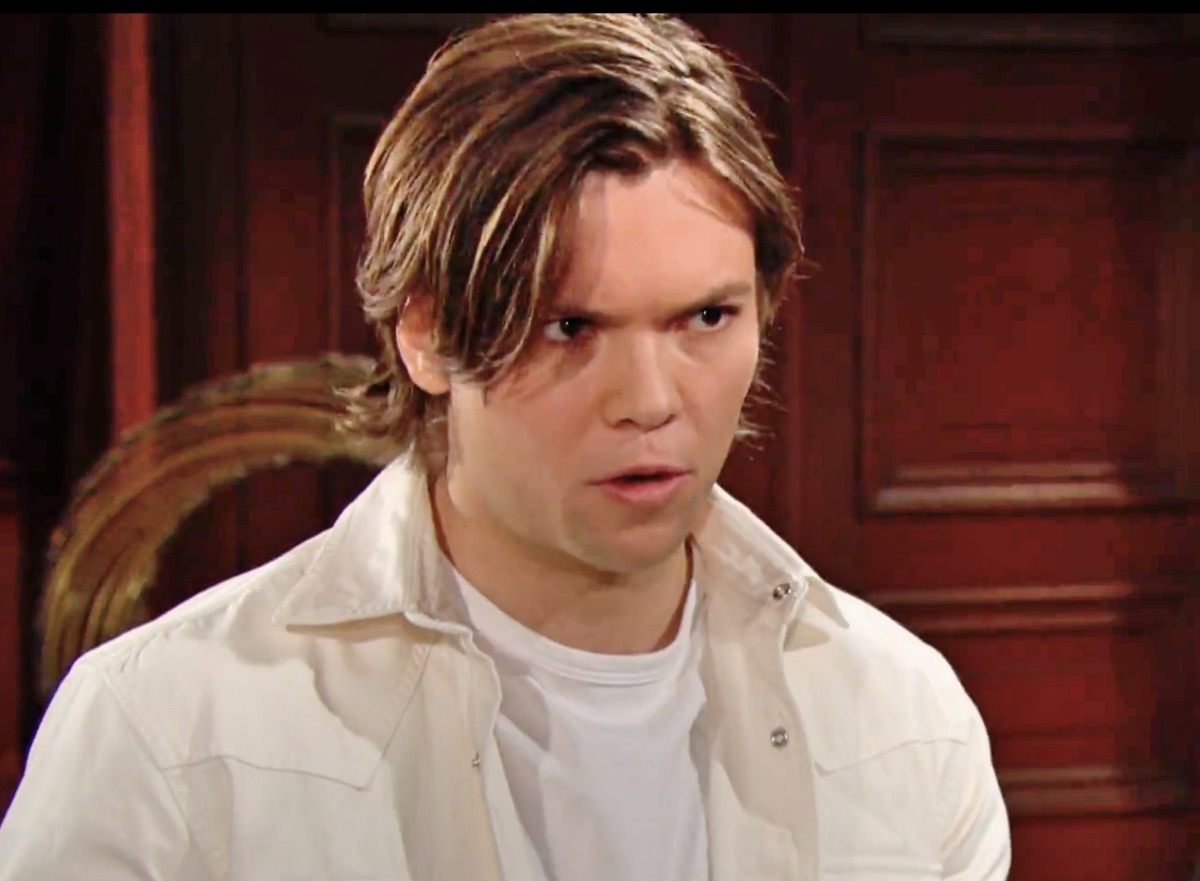 The Bold And The Beautiful spoilers reveal that Donna Logan (Jennifer Gareis) will confide in RJ Forrester (Joshua Hoffman) that Eric Forrester (John McCook) could be suffering from more than arthritis.
Later on, Eric loses his temper in front of Luna (Lisa Yamada), the new intern who will advise RJ to tell Ridge Forrester (Thorsten Kaye) the truth, Will RJ betray Eric's trust?
RJ Forrester Agreed To Keep Eric Forrester's Secret
The Bold and The Beautiful spoilers reveal that when RJ agrees to help Eric, he agrees to keep Eric's secret about his hands. Eric told RJ that he had arthritis and he couldn't use his hands to sketch.
After seeing the tremors in Eric's hands, fans have wondered if there was more to it than arthritis. Donna revealed there could be more to the story.
RJ sees how frustrated his grandfather gets when he cannot sketch the designs he wants. Sometimes RJ doesn't get it just right either and Eric wants to teach him. However, Eric simply cannot make his hands work in the way he used to. Eric may even yell at RJ for not doing something right. However, RJ doesn't want Luna to get the wrong impression.
B&B Spoilers:  RJ Forrester Doesn't Want To Betray Anyone
RJ doesn't want to betray his grandfather but he also doesn't want something to happen to his grandfather and have Ridge be in the dark about his condition. Eric has been acting pretty erratic lately and Ridge doesn't know why. However, Eric and Ridge have decided to fight this fashion battle out on the runway. If RJ says something, Ridge isn't likely to stay quiet.
In Eric's current state, he may not forgive RJ for saying something to Luna. Eric is certain to be furious if Ridge finds out anything. Eric would certainly see it as a betrayal if RJ talks. Eric may also see Ridge's reaction as pity and that certainly will not work for him. Will RJ end up betraying Eric anyway because he is afraid for his grandfather?
The Bold And The Beautiful: Could Luna Say Something Instead?
Luna is clearly up to something or she wouldn't be around the Forresters after being told to stay away from them. RJ is confiding in this girl whom he doesn't even know. Just imagine when this fashion show goes down and someone mentions Eric's hands or that he could have some type of illness. How would that affect the runway performance?
Does Eric have something else wrong with him besides Arthritis? Will Eric's secret be revealed before he is ready to discuss what is going on with his health?  Will Eric forgive RJ if this information gets out?
Be sure to catch up on everything happening with B&B right now. Come back here often for The Bold And The Beautiful spoilers, news, and updates.