The Bold and the Beautiful Spoilers: Steffy Does Not Doubt Finn's Love – Sheila Is A Bird Of Prey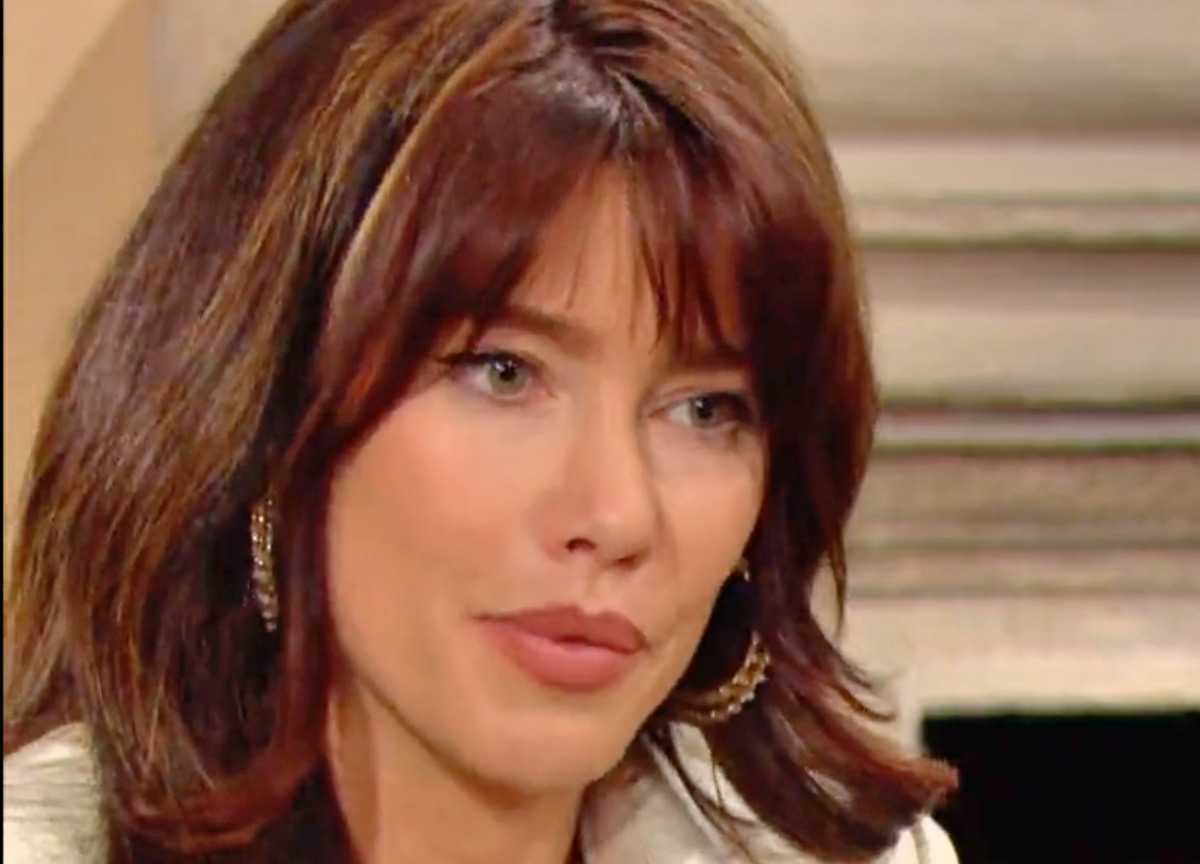 The Bold and the Beautiful spoilers document that Steffy Forrester Finnegan (Jacqueline MacInnes Wood) had a good heart-to-heart with her husband. John Finn Finnegan (Tanner Novlan) pledged to always keep her safe.
Their talk seemed ominous as it was paralleled with scenes where Sheila Carter (Kimberlin Brown) was telling Deacon Sharpe (Sean Kanan) about the unbroken bond she shares with her son.
Plus, Liam Spencer (Scott Clifton) was talking with Wyatt Spencer (Darin Brooks) about his feelings for Steffy.
Bold And The Beautiful Spoilers – John Finn Finnegan Is Not Backing Down
Finn knows that Steffy's decision to leave the cliff house was bad. It meant that she lacked faith in him, which could cause irreparable damage to their marriage.
Novlan's character knows he made mistakes with Sheila and can not explain his reactions to hugging her. He also knows that Steffy is unaware that he hugged Sheila in the prison visitor's room the day before her murder charge was thrown out of court.
He has responded by maintaining contact with his wife. Finn did allow Steffy time after she initially took the children and moved in with her grandfather.
But he is repeatedly visiting her at Eric Forrester's (John McCook) mansion.
Bold And The Beautiful Spoilers – Sheila Carter's Revived Threat Status
Sheila being in prison gave Steffy solace. But the incredible series of events that led to Sheila's release renewed her status as a bird of prey.
Finn believes he can keep Steffy and the children safe. But he could not prevent her from coming to the cliff house on multiple uninvited occasions and was not able to protect himself or Steffy in the alley behind Il Giardino.
Steffy knows Finn is sincere, while also realizing that he is naive when it comes to his birth mother.
Bold And The Beautiful Spoilers – Steffy Forrester Finnegan Remains The Target
Sheila's tell to Deacon did not represent a coined phrase. She said what she meant, Steffy is a barrier between her and Finn. Unless Wood's character is removed, Sheila believes the problem will persist.
Viewers know that Sheila approaches problems through careful planning and the wild execution of amoral schemes. Her pattern is to forge ahead, no matter the risk or the collateral damage.
A theoretical scenario where Steffy is kidnapped by Sheila is hardly far-fetched. If that is paired with Steffy stating she wants to get away for a while, then Finn might not know what terrible plot Sheila is carrying out on B&B.
This site is a leading source for everything linked to The Bold and the Beautiful. Check back regularly for B&B spoilers and news!