The Young and the Restless Spoilers Thursday, August 24: Nate Irks Victoria, Tucker's Bad Rep, Billy & Jack Plot
The Young and the Restless (Y&R) spoilers for Thursday, August 24 tease that brothers Jack Abbott (Peter Bergman) and Billy Abbott (Jason Thompson) are not done conspiring against their new BIL Tucker McCall.
They are more determined than ever to unmask his treachery and they meet in secret to hatch their latest plan. The men are not afraid of the consequences of their actions but maybe they should be as Tucker has nothing to lose by going after them as he is now a part of the Abbott family.
The Young and the Restless spoilers: Victor's New Plan
Also on Thursday, August 24, Victor Newman (Eric Braeden) has a new plan designed to shake things up at Newman Enterprises. It may have to do with Victor's insurance policy in regard to traitorous Nate Hastings (Sean Dominic).
Meanwhile Nikki Newman (Melody Thomas Scott) is concerned that Adam Newman (Mark Grossman) will act out if he discovers that Nate could replace him.
The family has to act carefully because Adam is a loose cannon on a good day and if he finds out he could be replaced, WWIII could break out.
Y&R spoilers: Adam Is Touchy
Victor is the final authority however and he does not want any more shenanigans busting out from the rogue son. He wants to protect SNA Media and thinks he has the ultimate answer.
But no one can let Adam know what's going on because he could cause major damage.
Poor Nate thinks he's back in Victoria Newman's (Amelia Heinle) good graces after he went behind her back and lied by omission. He is of the mindset that Victoria has forgiven him and is ready to bump boots again.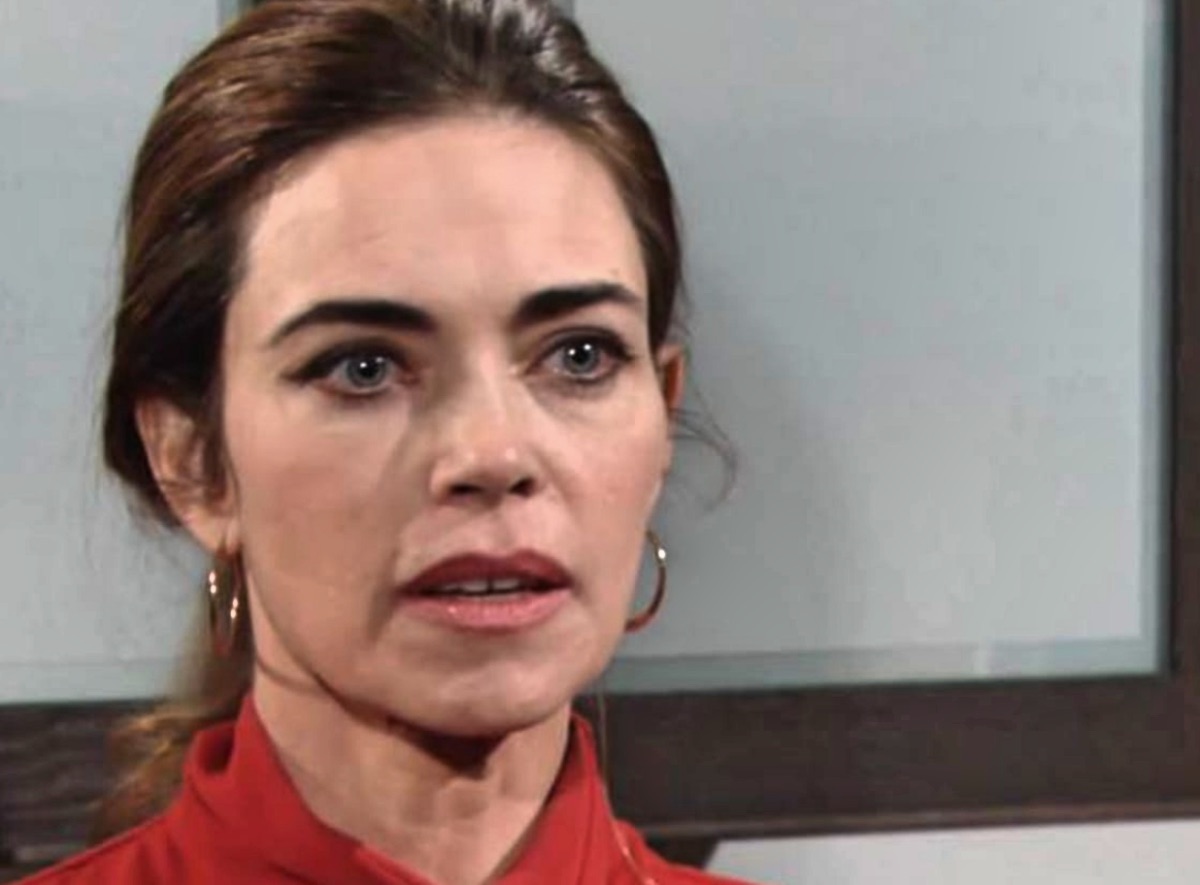 The Young and the Restless spoilers: Has Victoria Forgiven Nate?
But Nate pushes the envelope meaning that he could keep another secret or does something to leave Victoria unconvinced that he's changed and that something could involve his ex Elena Dawson (Brytni Sarpy).
Elsewhere Victoria interrogates Ashley Abbott-McCall (Eileen Davidson) who does not appreciate the attention. The subject of Tucker McCall and Audra Charles' (Zuleyka Silver) cover up of a cover up is dissected as well as Adam's blackmail.
Victoria doesn't mince words and could insinuate that Tucker will once again devastate Ashley's heart and torch their new business. Meow!
Be sure to catch up on everything happening with Y&R right now. Come back here often for The Young and the Restless spoilers, news, and updates.