Prince William SLAMMED For Using Princess Charlotte As a Shield Against His Critics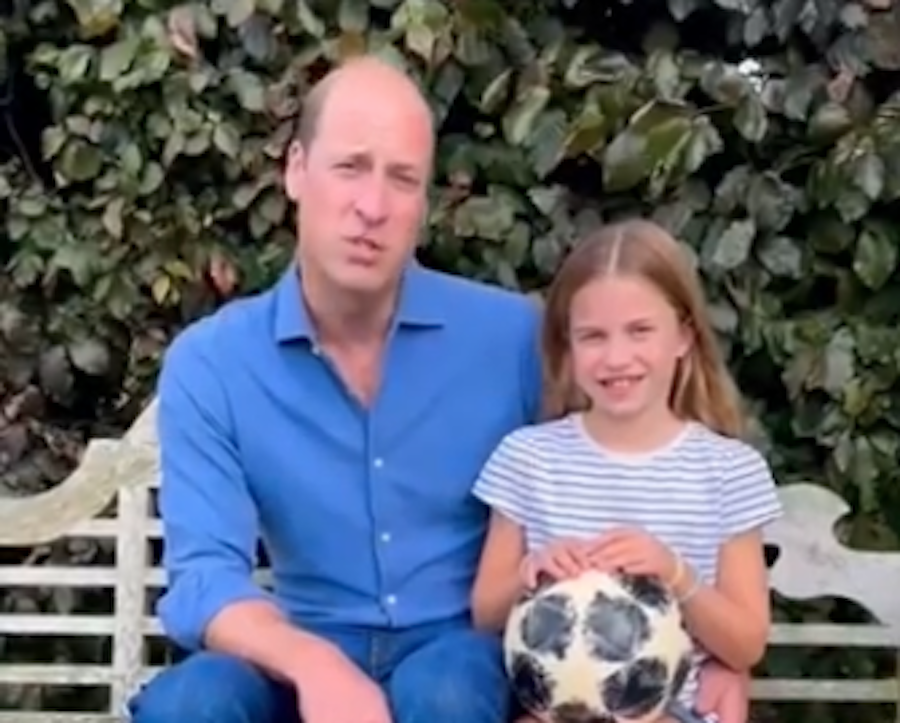 If it were the men playing, a lot of people say that he would certainly be there in a heartbeat. But because it's the women playing, it seems like Prince William has better things to do. It seems like the Prince of Wales is being highly criticized for not traveling down to Australia to attend the Women's World Cup final as England is set to play against Spain. And while Queen Letizia of Spain is going to be there along with her daughter Princess Sofia, a lot of people can't help but wonder why Prince William can't do the same. But it gets even worse than that. The future king of England shared a video message of support for the Lionesses and seemingly used his daughter Princess Charlotte as a shield against his critics. No one is buying that. Here's what you need to know.
Prince William SLAMMED For Using Princess Charlotte As a Shield Against His Critics
If there's anything that the royal family needs right now, it's a better PR strategy. A lot of people can easily see that Prince William is using his daughter as a decoy in the hopes that no one will criticize his lack of real support for England's female soccer team. Well, everyone is seeing right through it.
It goes without saying that many royal fans and critics alike have had a lot to say about the matter on social media. Some comments have included, "Can't be there, or don't want to be there. Should make an effort to go. The Spanish queen and daughter are going? Out of all the royal family, none are going? Bet if it was the men's team, you'll be there," along with, "It's not like you've got anything else going on right now mate. You should be there supporting our female players. Anyone can send a video message but not anyone is president of the English football association."
Is Prince William Wrong?
Another critic wrote, "Deary me using the children again to curry favor with the General Public on what is now a disappointing Royal Family. How absolutely reprehensible that he uses a child as a shield."
Tell us, what do you think of this story? Drop us a line in our comments section below with your thoughts. Also, don't forget to come back right here for all the latest news and gossip about all of your favorite British royals, Hollywood actors, and reality television stars. We've got you covered.