General Hospital Spoilers: Spencer Was Checking Out Esme's Bikini Body At The Pool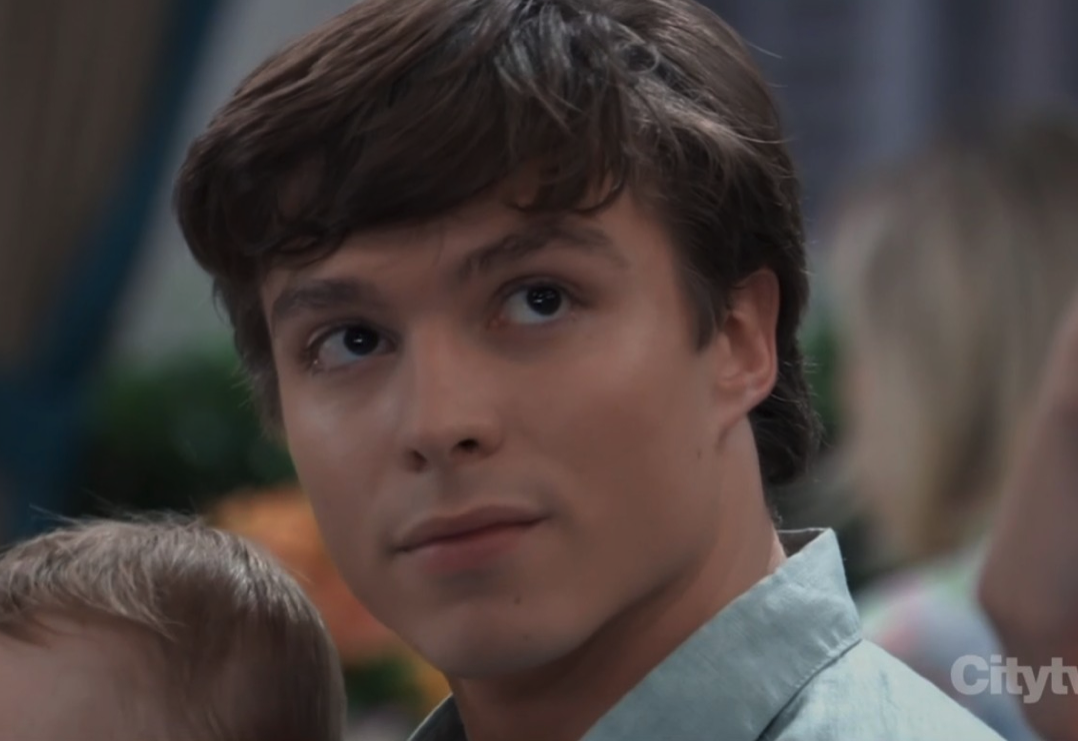 General Hospital spoilers say that if you happen to be a #Sprina fan, you might want to turn away. That's because it seems like Spencer might actually have the hots for Esme, believe it or not. And yes, we are definitely not happy about this latest turn of events just like everyone else. Keep reading below for everything you need to know.
General Hospital Spoilers: Spencer Was Checking Out Esme's Bikini Body At The Pool
Even though his heart is supposed to belong to Trina, a lot of people couldn't help but notice that Spencer had his eye on Esme during the latest episode of General Hospital. Sure, she might have been the one who was provoking it by showing up in a bikini, but Spencer is a guy. He is going to look no matter what! But some fans out there think there's more to it. They think that Spencer might eventually pull the plug on things with Trina and start a new romance with Esme. Say it isn't so! Clearly the man is not thinking right because Esme is the last person anyone should get with in this fictional town of Port Charles.
It goes without saying that many General Hospital fans had a lot to say about the matter on social media. Some even said, "Please don't tell me that Spencer is really checking Esme out. I can't believe that the writers are going in this direction but at this point nothing really surprised me anymore," along with, "Esme turns up in her bikini and gives Spencer all sorts of looks and of course he falls for it. You can't make this stuff up."
General Hospital Spoilers: Does Spencer Have The Hots For Esme?
Another fan wrote, "Are we watching the same scene because he wasn't checking her out? His face looks like he was completely annoyed with her which I totally get. Even though he hasn't really done much in his relationship with Trina I don't want them breaking up because of this trick. It wouldn't be worth it."
Watch this space as we have a feeling there is so much more to come. Meanwhile, let us know what you think by leaving us a line with your thoughts in our comments section below. General Hospital airs weekdays on the ABC network. Check your local listings for times.
Be sure to catch up with everything on GH right now. Come back here often for General Hospital spoilers, news and updates.