The Young and the Restless News: Eric Braeden (Victor Newman) Shares HUGE News With His Fans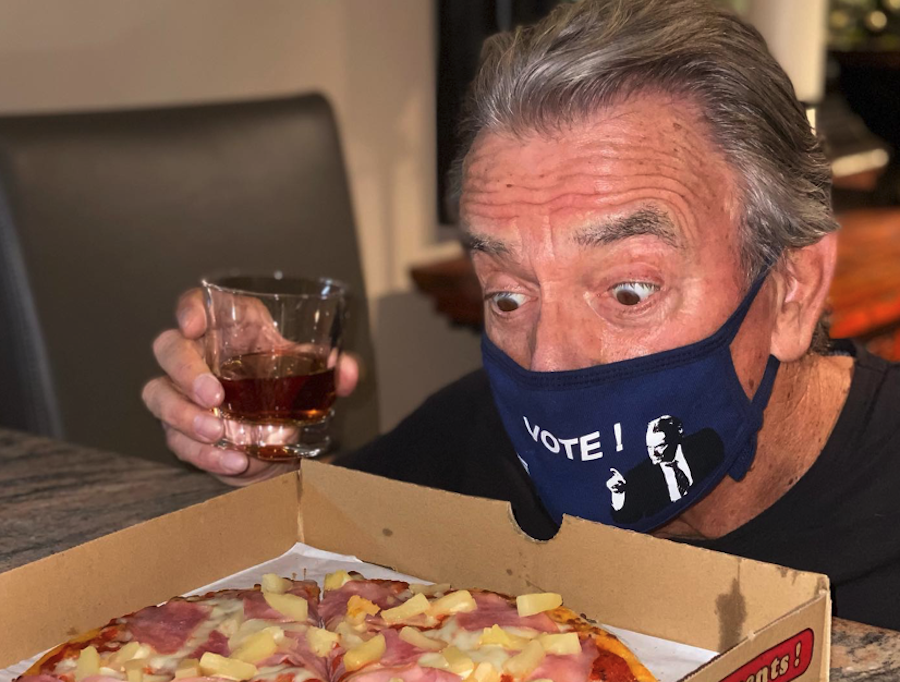 The Young and the Restless star Eric Braeden (Victor Newman) has shared some very important information with his fans and social media followers. And yes, it's the kind of news that you definitely want to hear on a Monday. Keep reading below for everything you need to know.
The Young and the Restless News: Eric Braeden (Victor Newman) Shares HUGE News With His Fans
Eric started his Facebook Live video with, "The reason I want to talk to you tonight is I want to tell you I'm grateful [for] all of your good thoughts and your prayers. It's meant a great deal to me, and I can tell you it obviously has helped, because I had my last cystoscopy two days ago — that's when they thread a camera into your bladder — and I'm cancer-free. They couldn't find a damn thing. Isn't that nice?"
He went on to explain that the malignant tumor that he had gotten removed contained high-grade cancer cells and that he will undergo three prophylactic infusions moving forward. So this means that his struggles aren't over yet. He also said that he's awaiting his results from an MRI to see if his cancer had spread.
He said, "And then I should be free for a while. Every so often, every few months, I'll have another cystoscopy, all to find the damn thing early and to fight it. To hell with it."
Y&R News: Eric Braeden Is Cancer Free
It goes without saying that many of his fans have commented on the matter with, "This is the best news to hear first thing in the morning, I watch Eric on his Facebook Live videos and he is so interesting, so smart, and so relaxing to listen to, anyone would benefit if they listened to him,about all kinds of subjects, a great actor, a great man. Fans love him," along with, "I couldn't be more happier for him. That's great news! He kicked cancer's ass!!"
Congratulations to Eric! While he still has some steps that he's got to take, we are pretty sure that he's going to beat this altogether. After all, he is the one and only Victor Newman, right?
It goes without saying that The Young and the Restless fans will have to tune in to find out what will happen next! Watch this space as there's more to come. In the meantime, let us know what you think by leaving us a line with your thoughts in our comments section below. The Young and the Restless airs weekdays on the CBS network. Check your local listings for times.