Days of Our Lives Alum Lisa Rinna Goes After Ken Corday In Aggressive New Statement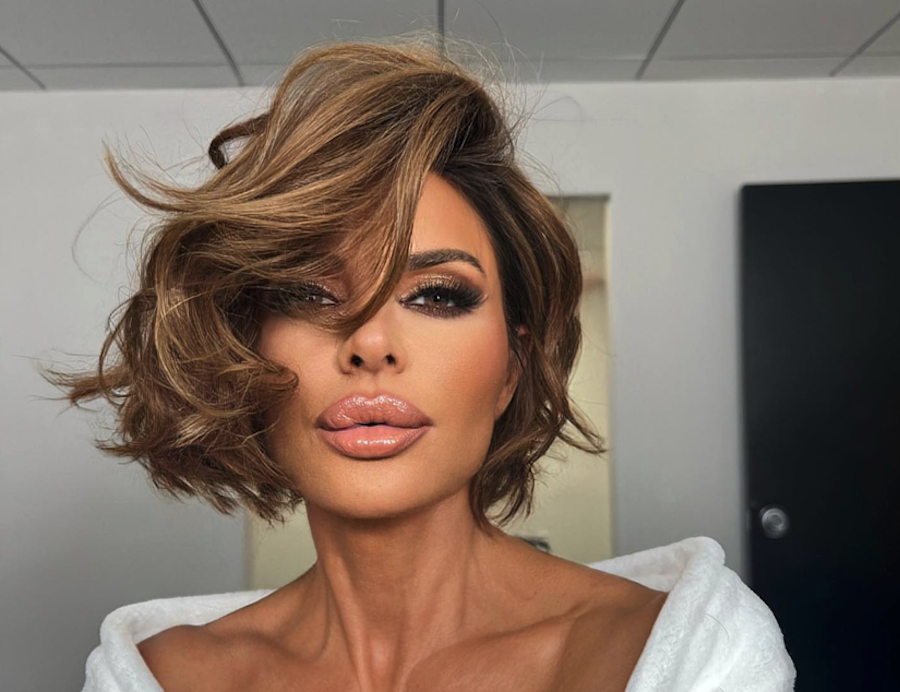 Days of Our Lives alum Lisa Rinna is not staying silent any longer. The reality television star, who used to play Billie Reed on the hit Peacock soap, is speaking out about the Albert Alarr controversy. As many DOOL fans probably know by now, Alarr is currently under investigation for his questionable behavior on the set of the show. But according to Lisa, she believes that more needs to be done in order to protect the cast and crew and thinks that some of the people in power are doing nothing about it. Here's what you need to know.
Days of Our Lives Alum Lisa Rinna Goes After Ken Corday In Aggressive New Statement
Currently, there's an investigation going on over Albert's sexual misconduct allegations and the toxic work environment that he's supposedly created. In the petition, the actors refer to the "traumatic and disheartening" recent developments that have forced the cast and crew to pause production until the investigation has been completed.
Well, there's one alum of the show that certainly isn't happy about the way things are progressing rather slowly. Lisa took to her Instagram story to write, "Ken Korday [sic] and @sony Do the right thing now! Protect your talent!! Listen to what they are saying-there is a petition [sic] 25 people have signed it. Protect your young actors!! This has gone on for far too long."
Days of Our Lives News: What's Going On Behind The Scenes At DOOL?
If that weren't enough, Days of Our Lives alum Farah Galfond also added her thoughts on the matter by sharing a series of tweets that said, "I'm not on the cast anymore but I would love to sign the petition in spirit. These were my experiences too. It wasn't until I switched shows that I realized not every set was like that."
Just last month, when discussing Albert Alarr, one source close to the situation said, "He became much more tyrannical, I think he became much more aware of his unilateral power, and that Ken wasn't going to be involved in decision-making. And I think [Alarr] took the ball and ran with it, and I think it's ruined the show."
With that said, Days of Our Lives fans will have to tune in to find out what will happen next! In the meantime, let us know what you think by leaving us a line with your thoughts in our comments section below. Days of Our Lives airs weekdays on the Peacock network. Check your local listings for times.
Be sure to catch up with everything on DOOL right now. Come back here often for Days of Our Lives spoilers, news and updates.