General Hospital Spoilers UPDATE Wednesday August 2: Insistent Urging, Curious Questions, Surprise Donation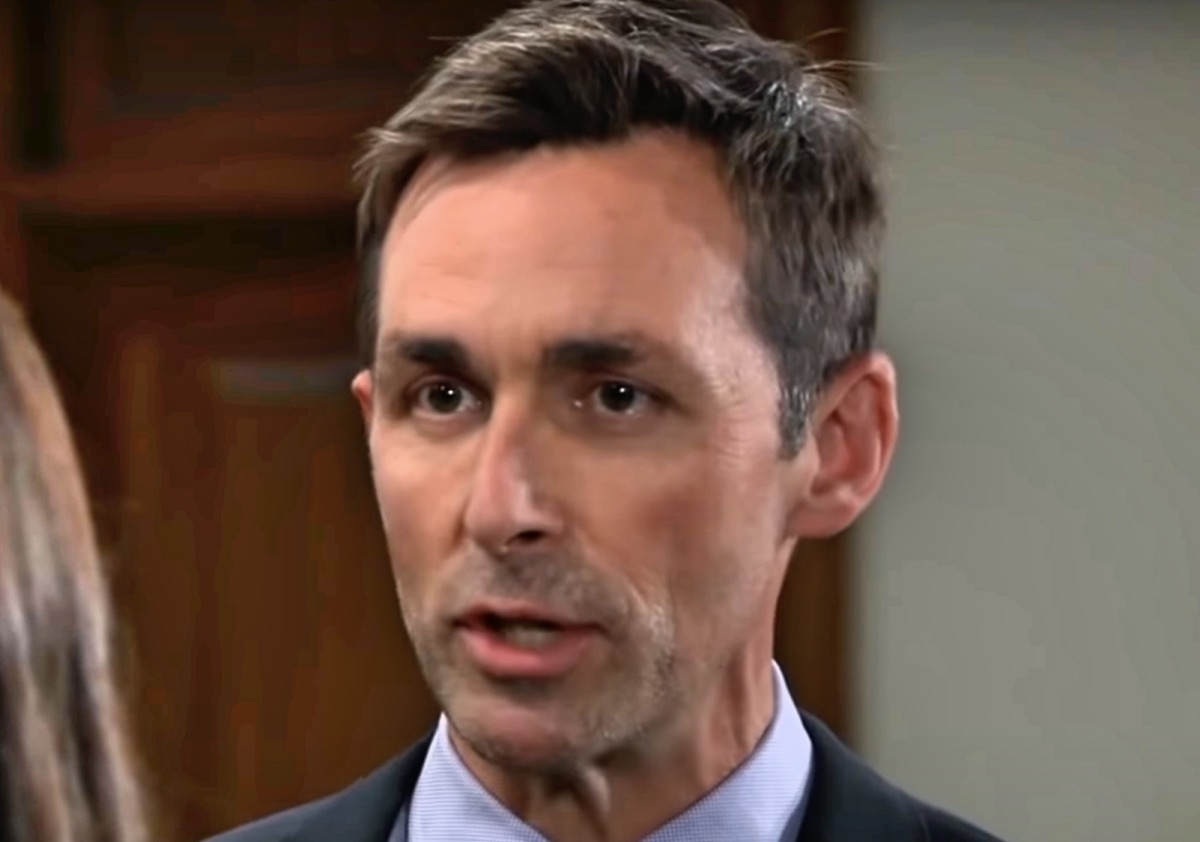 General Hospital spoilers and updates for Wednesday, August 2 tease insistent urging, curious questions and surprise donation. Valentin Cassadine (James Patrick Stuart) insistently urges someone, Carly Spencer (Laura Wright) has a curious question and Cyrus Renault (Jeff Kober) has a surprise donation.
General Hospital Spoilers: Deal's Off
Brook Lynn Quartermaine (Amanda Setton) tells Tracy Quartermaine (Jane Elliot) the deal's off when she shows up at the offices of Deception. It sounds like she wants Brook Lynn to do some more spying and theft of corporate secrets. She tells her grandmother she's not willing to risk it for her.
Brook Lynn risks her job, her freedom and her boyfriend if she continues to do illegal things for Tracy. It's just too much for her to be willing to lose.
GH Spoilers: Insistent Urgings
In a Chechnyan hotel room, Valentin talks to Laura and Kevin Collins (Genie Francis, Jon Lindstrom) insistently urging Kevin. Valentin, a Cassadine, didn't want to try to spy in the old Cassadine property after Hamza, (Dimitry Rosenhal) came at them with a gun waxing poetic on his hatred of Cassadines! Laura did soften Hamza up a little bit when she told him Nikolas Cassadine (Adam Huss) was her son, but he said he didn't know him. Valentin apparently wants Kevin to escort Laura to the property again to look for evidence of Nikolas, as he asks if his wife's safety is more important than hatred!
General Hospital Spoilers: Disturbing Questions
Meanwhile, back at GH, Austin Gatlin-Holt (Roger Howarth) is asked some disturbing questions. Detective Harrison Chase (Josh Swickard) is there with a photo on his phone, wanting him to answer a few questions about this guy-Gordon Stevens (Maurice Hall). Austin will know now that Mason Gatlin (Nathanyael Gray) didn't pay their unsatisfied "customer" off, he just offed him!
Dex Heller (Evan Hofer) had found Stevens' body by the dumpster in the alley behind the hospital. This was not long after Sonny Corinthos (Maurice Benard) interrupted an argument between Stevens and Austin, who he'd had Dex follow.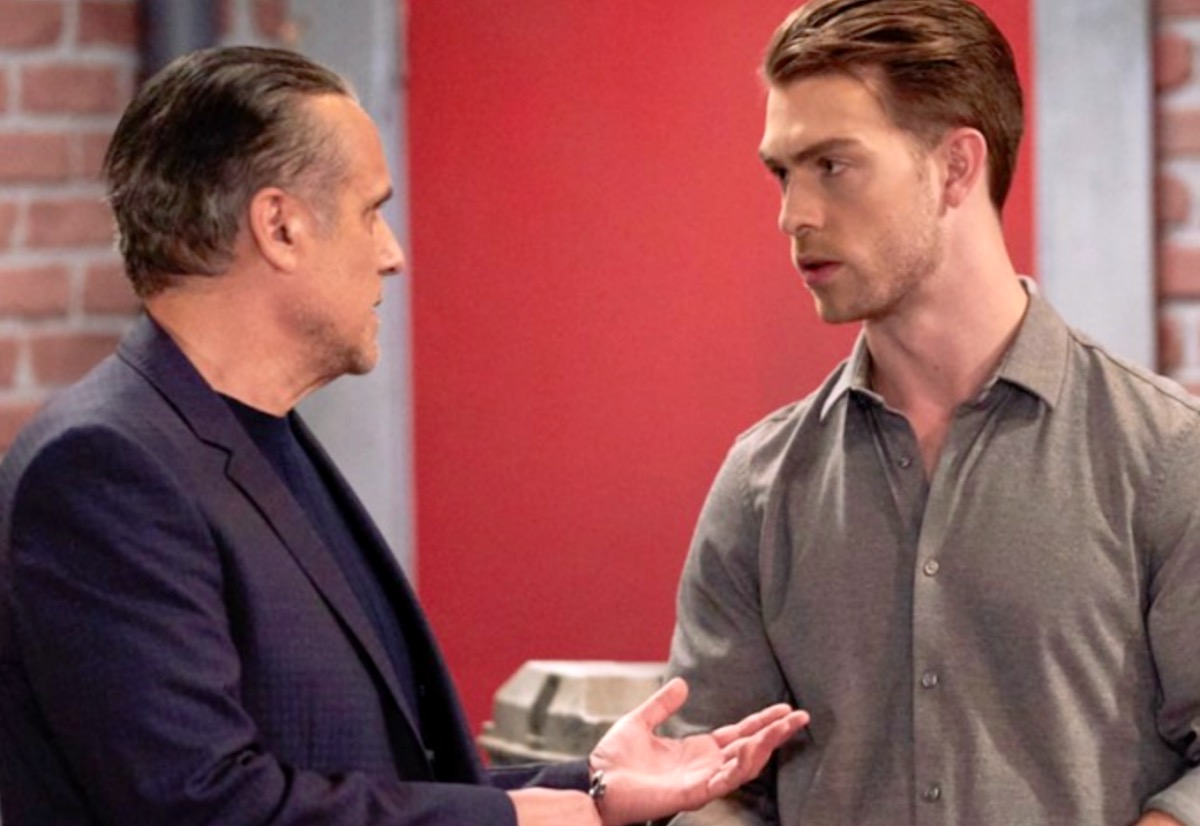 GH Spoilers: Curious Questions
Carly has some curious questions as she leans over the counter at Kelly's, asking someone how they knew she was running it. More than likely, this is Sonny checking in with her and word must have gotten back to him. Carly will catch him up on how her mother, Bobbie Spencer (Jacklyn Zeman) sold it to her for a dollar. That's how Carly will pay her day to day bills, this way she doesn't have to sell the house although she might exhaust her savings to pay the SEC fine.
General Hospital Spoilers: An Offer?
Sonny, likely addressing Carly at Kelly's, says he came there to make her an offer she can't refuse. It sounds like maybe he wants to help her with the SEC fine, but she can't accept it. Even if she wanted to she can't accept it, it would violate the terms of her plea agreement.
When the SEC coming after Carly was thought to be a back door way to take down Sonny, Diane Miller (Carolyn Hennesy) told her the agreement specifically forbad help from Sonny. Carly actually isn't to take anyone's financial help at all but this way she doesn't have to-she'd been living off the savings.
GH Spoilers: Surprise Donation
Cyrus, in his hospital room has apparently called his brother Martin Grey (Michael E. Knight) in and has a surprise donation. Martin is taken by surprise when Cyrus wants him to give away all his money. Their mother is now in an assisted living home so that might go towards her needs better than being given to charities.
Cyrus is obviously rattled by his near death experience and is doing everything he knows to try and buy his way to heaven, so to speak. Martin may try to reason with his brother or tell him to wait on his decision since perceived deathbed decisions aren't well thought out.   
Be sure to catch up on everything happening with GH right now. Come back here often for General Hospital spoilers, news, and updates.