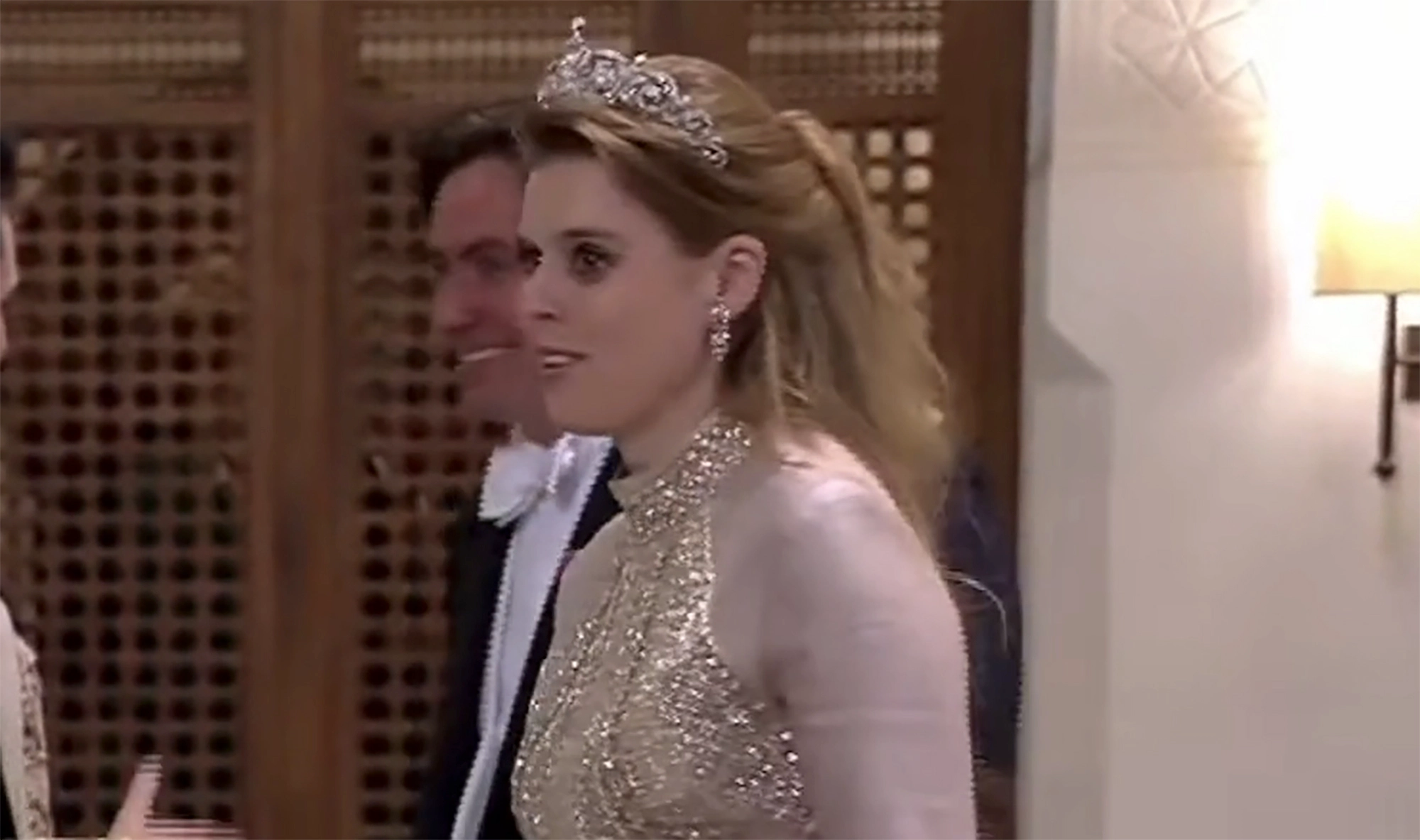 Did Princess Beatrice just steal Kate Middleton's thunder? That's what a lot of royal fans can't help but wonder as Bea looked like she was definitely the center of attention while at Crown Prince Hussein of Jordan's wedding to Rajya Alseif. Keep reading below for everything you need to know.
Princess Beatrice Stole Kate Middleton's Thunder With Shocking Move
Apparently, a lot of people just couldn't get over how great Beatrice looked in her dress and how she seemed to have gotten more attention than Kate Middleton did. If that weren't enough, a lot of people also noticed that Beatrice looked significantly happier with her husband, Edo Mapelli Mozzi, than Kate did with Prince William. In fact, Bea and Edo seemed to be holding hands and genuinely enjoying each other's company while William and Kate looked rather distant with one another. That's why so many people seemed to be shocked that Beatrice stole Kate's thunder at such a high-profile event by just looking happy to be there.
As many fans can imagine, there were a lot of critics that had plenty to say about the matter on social media. Some have even commented with, "One has been married for 12 years and the other for 3, me and my wife don't hold hands as much as we did after 10 years together. It doesn't say anything and is perfectly normal," along with, "They are both lovely, and you don't have to always hold hands when you are assured of your mate's affection. The cameras are always on them. They would have to have their hands crazy glued to each other to avoid a moment's separation."
What's Next For Princess Beatrice?
Another critic wrote, "Kate looks beautiful. Why does William seem so unhappy? Is he bored? If he weren't in line got the throne, what work would he have pursued? Seems like monarchy is a big drudge in the modern world."
And then there was this comment, too: "Well, for a start Bea has more happiness in her life now.. And second, people who are married for 10+ years and feel secure in their attachment to one another don't need to hold hands at someone else's wedding."
So far both Prince William and Kate Middleton have not made any comments about all the speculation about their marriage. Watch this space.
Tell us celebrity gossip fans, how do you feel about this story? Contribute to the buzz by dropping us a line with your thoughts in our comments section below. Also, come back here for all the latest news about your favorite Hollywood and reality television stars right here.