General Hospital Spoilers UPDATE Friday, March 17: Never-Ending Nightmares, Shocking Surprises, Contentious Confrontations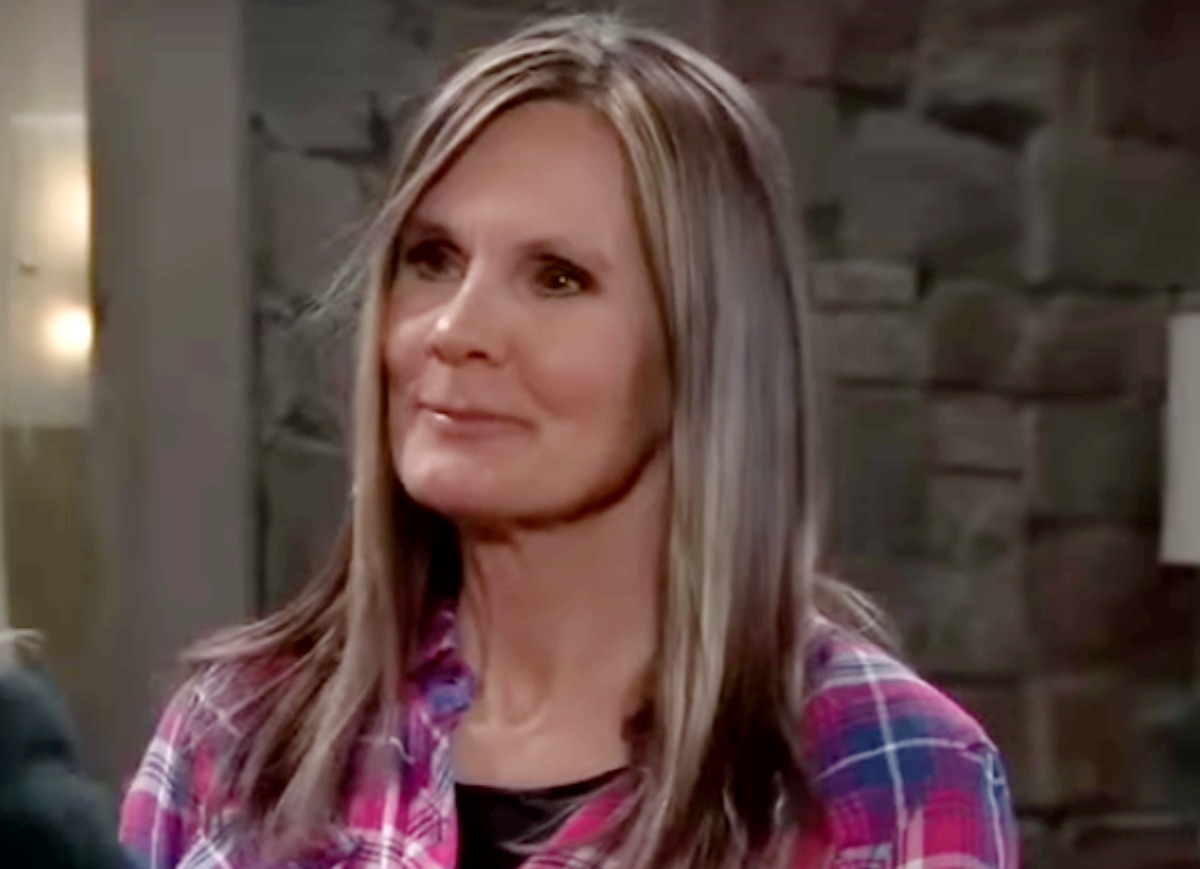 General Hospital spoilers and updates for Friday, March 17 tease never-ending nightmares, shocking surprises and contentious confrontations. Lucy Coe (Lynn Herring) is impatient about a never-ending nightmare, Robert Scorpio (Tristan Rogers) gets a shocking surprise, and Dex Heller (Evan Hofer) has a contentious confrontation.
General Hospital Spoilers: Laura Collins' Surprising Update
Laura Collins (Genie Francis) says life is full of surprises, as she smiles and gives some positive news to someone. She might be at the safe house updating Valentin Cassadine, (James Patrick Stuart) Anna Devane (Finola Hughes) and Lucy on the latest about Victor Cassadine (Charles Shaughnessy). They will likely have to stay put just a while longer, because even though the takedown plot is progressing, it's still not complete.
Valentin offers sympathy to someone, but maybe he's just being snarky about his papa's delicate condition. As for Laura, she had a difficult time stifling a giggle as Victor blamed her for spiking his drink with something that causes impotence!
GH Spoilers: Impatience And Bold Moves
Lucy is very impatient to leave the safe house, and she will make a bold move. She complains about there needing to be an end to this never-ending nightmare, so she can salvage the Nurses' Ball from certain death. She was horrified when Felicia Scorpio (Kristina Wagner) said that Bobbie Spencer (Jacklyn Zeman) and Maxie Jones (Kirsten Storms) were heading it up. Lucy thinks she and she alone can do anything at all Nurses Ball related and doesn't trust anyone else with the task.
General Hospital Spoilers: Diane Miller's Positive
Diane Miller (Carolyn Hennesy) is positive as she tells someone she has good news and she's about to make their day. Previously, Spencer Cassadine, (Nicholas Alexander Chavez) Cameron Webber, (William Lipton) Josslyn Jacks (Eden McCoy) and Trina Robinson (Tabyana Ali) discussed Trina's strategy. She'd been to Spring Ridge where she visited Esmé Prince (Avery Kristen Pohl) and Ace Prince-Cassadine (Joey and Jay Clay).
Trina came up with an idea to make sure Esmé didn't get away scot free from punishment for what she did to them. She thinks if the charges are dropped for now, they'll still be hanging over her head if and when she gets her memory back and can stand trial-Diane may agree.
GH Spoilers: Shocking Surprise
Diane and possibly Trina with her tell Robert their idea, and he looks a little confused, but asks what they suggest he does. If the charges are dropped, they can be re-charged when Esmé is competent to stand trial, but if it goes to trial she can't be charged for the same thing twice. Robert might be shocked and surprised at the idea as presented, but it might work. If Esmé were to be faking, she's bound to slip up and try to flee if freed so she'd have to stay in the area. Most likely she's not faking or it would have come out when her parents pulled the escape with her, there was no need to be terrified and faking it.
General Hospital Spoilers: Victor Cassadine Confronts Eileen Ashby
Elsewhere, Victor confronts Eileen Ashby (Heather Mazur) when she tells him she's done. He asks her why on earth would she be done, implying being done with working for him or just being done with him, period. This may all be part of the plan of taking Victor down, and insult may need to be added to injury.
Eileen may be talking about being done with their "very personal relationship". She already tried to quit and he told her she couldn't quit working for him.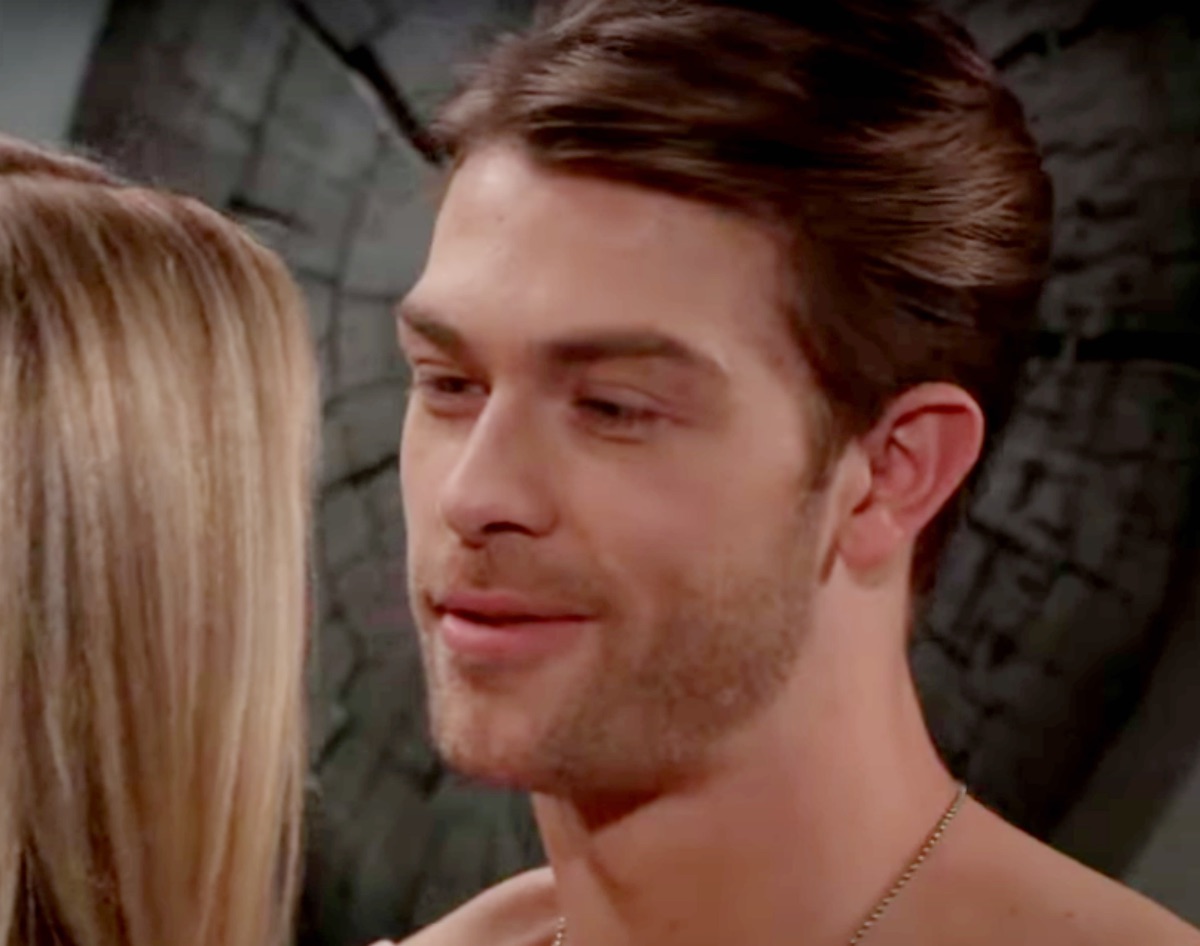 GH Spoilers: Nina Reeves Seeks Advice
Nina Reeves (Cynthia Watros) seeks advice from Phyllis Caulfield (Joyce Guy) possibly having some second thoughts about her relationship with Sonny Corinthos (Maurice Benard). Joyce asks Nina to consider if this is a relationship she can sustain, since the mob will always be Sonny's mistress. Nina can no longer just ignore that Sonny's not amnesiac Mike from Nixon Falls. Danger is coming to their door and she has to decide if she can handle it.
General Hospital Spoilers: Promises, Promises
Sonny and Carly Spencer (Laura Wright) find themselves in familiar territory as she talks to him about the mob and the latest ambush at the warehouse. Carly tells Sonny they both know he can't keep that promise, meaning a promise to keep danger from his personal life, family and relationships. He can't always promise to return home alive, for that matter-in that respect, being married to a mobster is a lot like being married to a cop.
Nina ran into some danger from Valentin's enemies when she was married to him and he's not a mobster, just a Cassadine! Perhaps she needs to keep a syringe full of the stuff she jabbed Cassandra Pierce (Jessica Tuck) with that time to defend herself with.
GH Spoilers: Contentious Confrontations
Dex is in for a contentious confrontation with Josslyn as he walks out his door with a gun pointed. He's on high alert, having just come home from staying with Sonny, which he probably begged out of due to stress with Spencer. Spencer told Josslyn about Dex staying with Sonny and also told Sonny she broke up with Cameron to be with Dex. Dex probably heard it from Sonny and now he'll get it again from Josslyn!
Be sure to catch up on everything happening with GH right now. Come back here often for General Hospital spoilers, news, and updates.