Days of Our Lives Spoilers: Victoria Grace Opens Up About Wendy's Popularity With The Boys In Salem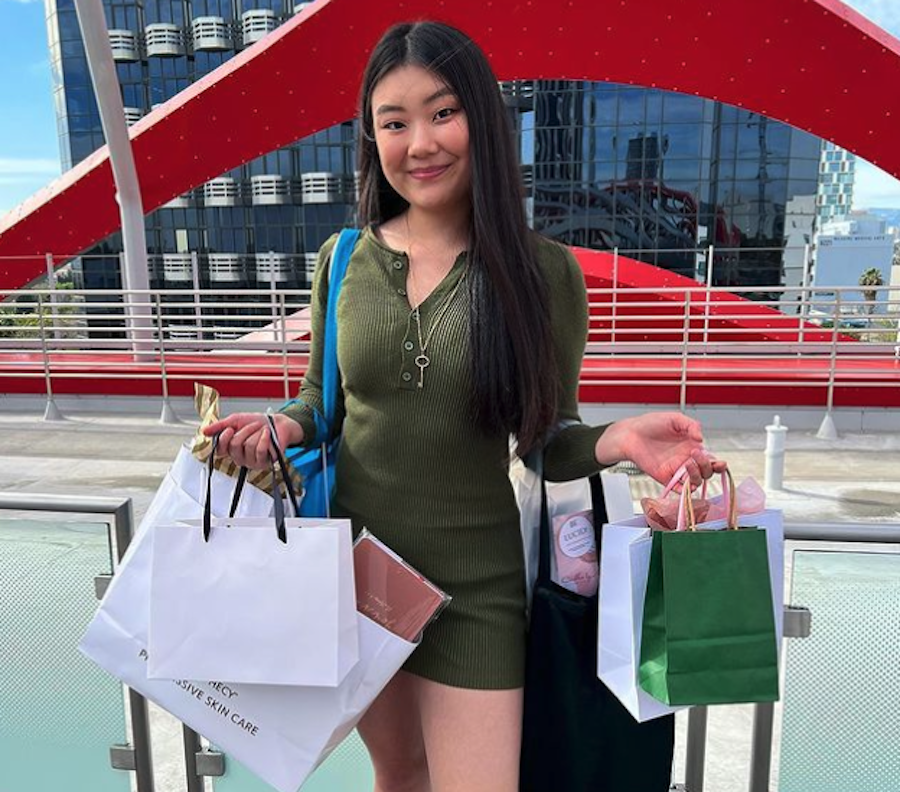 This doesn't surprise us at all, seeing how she's got both beauty and brains. Days of Our Lives star Victoria Grace recently opened up about Wendy and how she's become Miss Popular all of a sudden in this fictional town of Salem. Here's what she has to say!
Days of Our Lives Spoilers: Victoria Grace Opens Up About Wendy's Popularity With The Boys In Salem
For Victoria, she knows that Wendy's milkshake is bringing all the boys to the yard, and how! In fact, she's got Tripp (Lucas Adams), Johnny (Carson Boatman) and Joey (Tanner Stine) all wanting to be more than just friends with her. When asked about this, Victoria told Soap Opera Digest in a new interview, "This is something totally foreign to me,. Growing up, I was never the popular girl who all the guys flocked to, so this has been an interesting experience and a lot of fun. I was just home in Maryland visiting my family, and I was able to brag to all of my siblings, 'Yeah. My character has three guys after her.' They all got a kick out of that."
With that said though, Victoria says that she appreciates the fact that all the guys in Wendy's life do love her for her brain as much as her beauty. She said, "It's amazing that here Wendy is this total tomboy. She's not the typical girl next door, very girly and feminine. Wendy doesn't care about fashion or what she even looks like. I love that these guys are obviously flocking to her for her personality, smarts and sense of humor versus her outer shell. I think that's beautiful."
Days of Our Lives Spoilers: What's Next For Wendy?
She continued, "I absolutely adore Lucas, Tanner and Carson. They've been the best male leads that you can ask for, very understanding and patient. They're all great guys. I learned very early on that Tanner and Carson are best friends from their hometown. I love seeing them interact, because you can tell there's such history there. Carson is a very confident, smooth guy, and everyone on the set loves him. Lucas is very sweet. He's from Texas, so he has all those Southern gentlemen mannerisms. In between scenes, we're always messing around, dancing or teasing each other. And Tanner is just a really silly guy. He loves to make jokes. It's almost hard for him to take things seriously."
Of course, Days of Our Lives fans will have to tune in to find out what will happen next! In the meantime, let us know what you think by leaving us a line with your thoughts in our comments section below. Days of Our Lives airs weekdayson the Peacock network. Check your local listings for times.
Be sure to catch up with everything on DOOL right now. Come back here often for Days of Our Lives spoilers, news and updates.