General Hospital Executive Producer Frank Valentini Opens Up About The Show's Legacy Ahead Of Its 60th Anniversary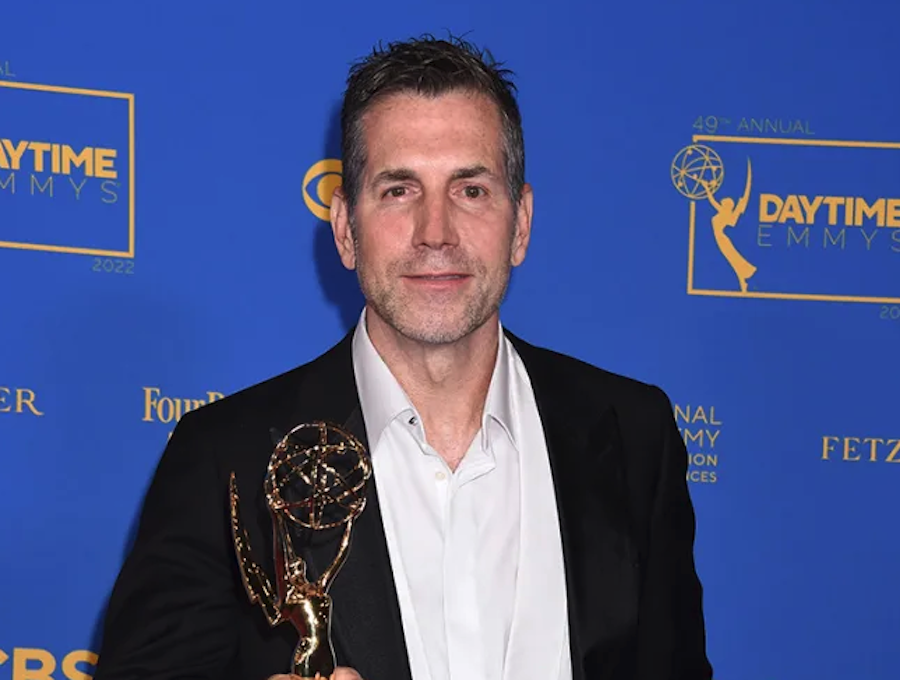 General Hospital Executive Producer Frank Valentini recently opened up about the show, the direction it's going in, and how incredible it's been to celebrate 60 years as the ABC Network's number one soap. Here's what he has to say.
General Hospital Executive Producer Frank Valentini Opens Up About The Show's Legacy Ahead Of Its 60th Anniversary
In a new interview with People, when asked about the show's legacy, Valentini said, "It's always exciting to see our alums on the GH canvas and we love writing for them. It can be both challenging and exciting because they have such history which needs to be respected but can also be mined and revisited for great stories."
He added, "The storytelling evolves as the world does. One of our show's most enduring legacies has been our fearlessness in storytelling to tackle and explore important contemporary topics. We have written successful stories about mental illness, abortion, addiction, AIDS, abuse (spousal, sexual and psychological), Alzheimer's and cancer, among many others."
General Hospital Spoilers: What's Ahead In Port Charles?
Needless to say, many General Hospital fans sure did have a lot to say about the matter. Some commented with, "Frank Valentini saved this soap from cancellation and I am forever grateful to him for doing that. And I am happy he's still at the head of this soap; he is easily the best American daytime soap opera executive producer currently employed. I am hopeful for the forthcoming 60th Anniversary.. despite Disney-ABC's continued meddling in the stories being told," along with, "There's at least 10 Black characters now and 3 Asians. They all need bigger story, yes, especially the Asians but the show now looks like goddamn America. Seeing all these black characters at Portia and Curtis' wedding was very exciting. I've watched since I was a kid and it has never been more integrated. Even more so than when the Wards were introduced back in 1994. The sets are the best of ANY soap. The Metro Court's pool, The Port Charles Grill, Laura's penthouse, The Quartermaine's house, etc."
That said, fans will have to tune in to General Hospital each and every day to find out what's in store for Spencer's future. Until then, let us know what you think by leaving us a line with your thoughts in our comments section below. General Hospital airs weekdays on the ABC network. Check your local listings for times.
Be sure to catch up with everything on GH right now. Come back here often for General Hospital spoilers, news and updates.