General Hospital News: Adam Huss Is Ecstatic To Be The New Full-Time Nikolas Cassadine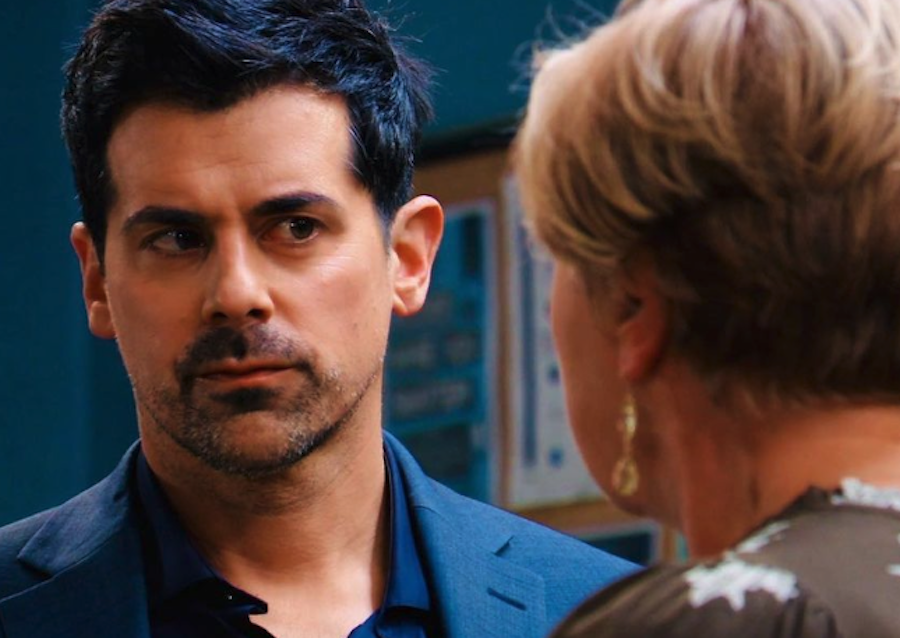 There have been so many actors that have played this same role over the years, but they are all certainly not the same. While General Hospital fans couldn't help but scratch their heads over the news that Marcus Coloma would be leaving his role as Nikolas Cassadine on the hit ABC soap, they are just as excited to see Adam Huss take over for him. In fact, it seems like Adam himself is pretty ecstatic over it, too! Here's what he has to say.
General Hospital News: Adam Huss Is Ecstatic To Be The New Full-Time Nikolas Cassadine
Adam took to his Instagram account to thank his fans and followers for their support. He also wrote, "If that ain't a soap opera glare I don't know what is! So honored to be back on @generalhospitalabc today as #nikolascassadine."
Of course, many of his Instagram followers wrote comments such as, "I don't really know you or your work but for personal reasons I'm really relieved you've taken on the role. Welcome to #GH  You've got a mountain to climb, the character your playing has been turned into someone pretty easy to dislike. I wish you luck!" along with, " So happy to have you back! Please don't take this the wrong way but your portrayal gives Nik a grown-up/adult vibe, which has been sorely missing over the past 4 years."
Another fan wrote, "I will miss Marcus. But l can see you growing as the new Nicholas Cassadine. You have a quiet-storm vibe about you. Looking forward to your scenes. I haven't watched your new scenes yet. But l dvr the show. Welcome home, the new Nicolas Cassadine."
General Hospital News: What's Next For Nikolas?
Late last year Marcus Coloma shocked the daytime television world when he announced his departure. It was later clarified in reports that he had actually been fired. But he did say on Instagram at the time, "It's hard to even say it. I get so sad when I think about it. Look, I don't know what I can or can't say, other than what an incredible ride. There's such a family feel at General Hospital, which I felt so blessed to be part of."
General Hospital fans will have to tune in to find out what will happen next! Let us know what you think by leaving us a line with your thoughts in our comments section below. General Hospital airs weekdays on the ABC network. Check your local listings for times.
Be sure to catch up with everything on GH right now. Come back here often for General Hospital spoilers, news and updates.