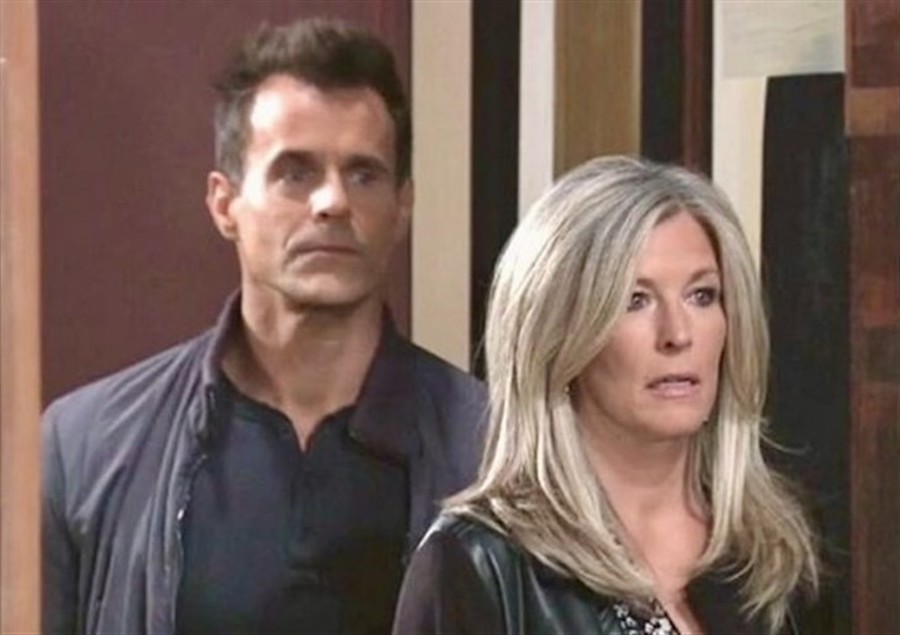 Just when we thought that things were going swimmingly between them, then this happens. General Hospital spoilers say that Carly is about to turn the tables on Drew. While he doesn't know that Carly is making sure that Willow doesn't learn the real identity of her parents, Drew tells her that he found a lead, prompting her to form a plan to thwart him. Oh boy! Here's what you need to know.
General Hospital Spoilers: Carly Is About To Turn The Tables On Drew
Speaking to Soap Opera Digest in a new interview, actor Cameron Mathison, who plays Drew on the hit ABC soap, puts it this way, "He's fully oblivious. It's not in his wildest dreams that Carly has been up to something like covering up that Nina is Willow's biological mother. When someone pulls the wool over your eyes that you think would never do such a thing, you just don't see it coming. And Drew doesn't. He just feels like she's right there with him, listening and supporting him."
General Hospital spoilers say that Drew tells Carly about everything that he's found so far and that he's also going to brief Willow about his findings. Of course, Carly tries to put a stop to it. But how long she'll be able to thwart Drew with her plans remains to be seen.
Cameron adds, "She says, 'You know, maybe don't call her yet until you know something for sure. Don't get her hopes up.' That makes sense to Drew. Of course, it's one thing for her not to tell him about Nina, but it's another to actively manipulate a situation, which is what Carly does as soon as she and Drew part ways. So this could turn out to be a big deal for Drew where Carly is concerned."
General Hospital Spoilers: What's Next For Carly And Drew?
Of course, General Hospital fans will have to tune in each and every day to find out what will happen next! For now, let us know what you think by leaving us a line with your thoughts in our comments section below. General Hospital airs weekdays on the ABC network. Check your local listings for times.
Be sure to catch up with everything on GH right now. Come back here often for General Hospital spoilers, news and updates.