General Hospital Spoilers: Brook Lynn and Chase Seal the Deal — But Not in Business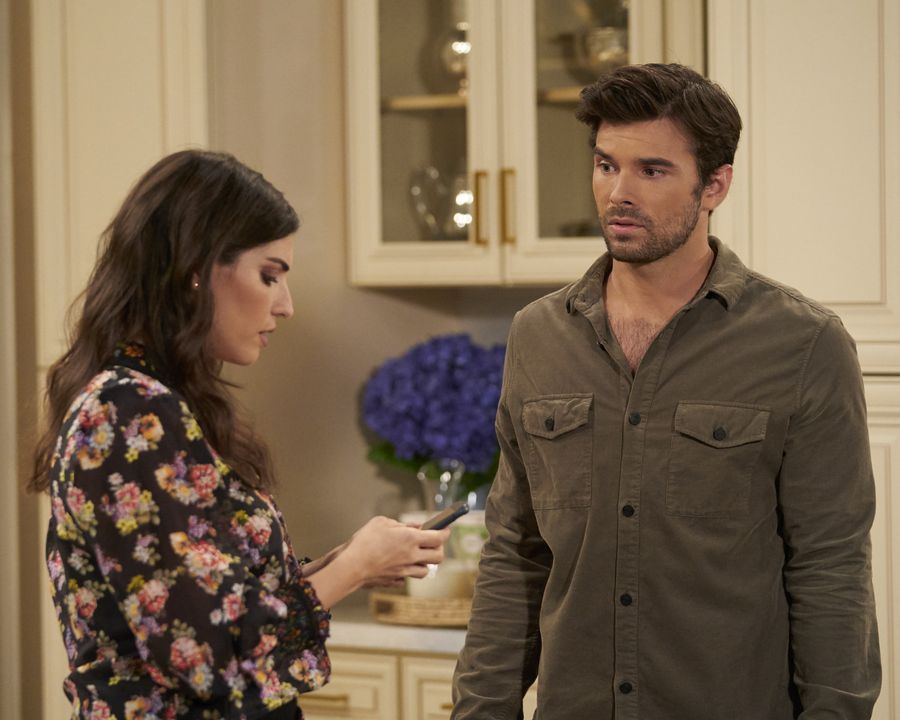 General Hospital spoilers reveal Brook Lynn Quartermaine (Amanda Setton) and Harrison Chase (Josh Swickard) have been busy with their plan to take down Linc Brown (Dan Buran) and get B.Q.'s music back in her rightful hands. They've still made plenty of time for playful flirting though, which is good for any relationship but especially for a new one. So it should come as no surprise to their fans what comes next for this couple, even as they continue to weave in and out of being on the same page about their work relationship.
General Hospital Spoilers — Brook Lynn and Chase Consummate Their Relationship
Very soon, Chase and Brook Lynn are going to get up close and personal. These two lovebirds have fooled around and fallen in love for long enough. It's long overdue that they seal the deal. While they're both more than eager to make their feelings for one another known, they're not necessarily as forthcoming with their real feelings about their current business dealings. That could come back to bite them.
GH Spoilers Indicate the Pair Doesn't See Eye to Eye
While the two of them are mostly on the same page about their feelings for each other, and the way they prioritize family first, Chase isn't quite the workaholic that Brook Lynn is. Furthermore, he's not willing to break his own moral code or forsake his relationship with Brook Lynn all to get back at Linc. As time goes on, it will continue to look like Brook Lynn sees things very differently.
Chase is longing to go back to work as a police officer for the PCPD — and Brook Lynn knows it! She's certainly not going to be the one to bring it up, though. Chase doesn't exactly want to bring it up either, because it always seems to spoil the mood. The real place the rubber might meet the road is when Brook Lynn had to write a letter of support for Chase to get his old job back on the force. What if she refuses?
General Hospital Spoilers — Is Brook Lynn too Lois for Chase?
To be fair, Ned Quartermaine (Wally Kurth) did try to warn Brook Lynn about this, citing his experiences being both a romantically linked couple and a working duo with B.Q.'s mother, Lois Cerullo (Rena Sofer). Ned and Lois just couldn't separate their love life from their work life. When work was continually more important to Ned than his home life was, Lois grew tired of it and divorced him. Are Brook Lynn and Chase headed for the same fate? Stay tuned for more GH news, updates, and spoilers headed your way.