British Royal News: Prince Harry and Meghan Markle Pack On The PDA At Jack Johnson Concert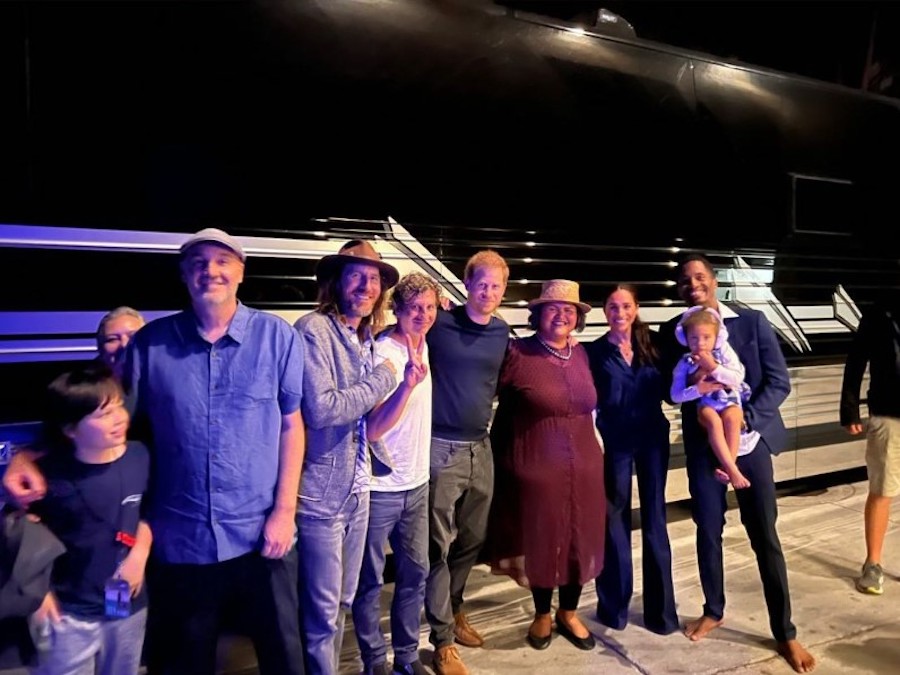 British Royal News says that these two are in love and they certainly aren't afraid to show it. There are new reports that say Prince Harry and Meghan Markle packed on the PDA at a Jack Johnson concert at the Santa Barbara Bowl this past week. Here's what you need to know.
British Royal News: Prince Harry and Meghan Markle Pack On The PDA At Jack Johnson Concert
According to TMZ, the Duke and Duchess of Sussex got a little up close and personal (and that's certainly not a bad thing) in a private section of the outdoor concert venue. It's also been noted that the couple did not arrive at the concert together. Meghan got there at about 8pm while Prince Harry showed up an hour later. Either way, it looks like the royal couple certainly enjoyed their night out without the kids!
Meanwhile, there's speculation that Harry and Meghan are being encouraged to shelve their Netflix reality show. Apparently, there were initial reports suggesting that Netflix wanted to air Harry and Meghan's docu series shortly after The Crown Season 5 airs on Netflix on November 9th. Unfortunately, that's not going to happen now as last-minute edits mean that Harry and Meghan's show might get pushed back until 2023.
British Royal News: What's Next For Harry and Meghan?
One source close to the situation says, "A lot of conversations are happening. I hear that Harry and Meghan want the series to be held until next year, they want to stall. I wonder if the show could even be dead in the water at this point, do Harry and Meghan just want to shelve this thing?"
Another Netflix insider says, "Netflix has been keen to have the show ready to stream for December. There's a lot of pressure on (Netflix CEO) Ted Sarandos, who has the relationship with Harry and Meghan, to get this show finished."
So far Prince Harry and Meghan Markle have not made any comments about their Netflix reality show or when it will debut for that matter. We will definitely update you with all of the latest details as they come in. Watch this space!
In the meantime, let us know what you think with your thoughts in our comments section again. Be sure to catch up with everything on the British Royal Family right now. Come back here often for the British Royal Family news and updates.