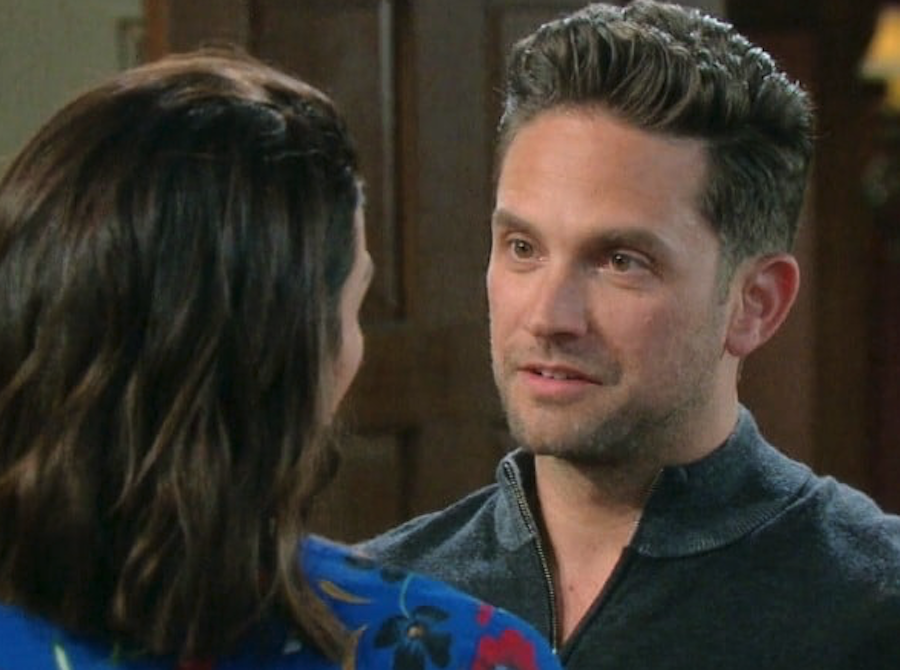 Well, well, well. What do we have here? Days of Our Lives spoilers suggest that Stefan DiMera is pulling out all the stops in order to charm Chloe Lane and it looks like it might be working. Keep reading below for all of the spoilers you need to know. 
Days of Our Lives Spoilers: Stefan Puts On The Charm For Chloe
According to the latest edition of Soap Opera Digest, Stefan is making a lot of progress – both professionally and personally speaking. He and EJ have both reclaimed Stefan's shares of DiMera Enterprises from Gabi. Brandon Barash, who plays Stefan on the hit Peacock soap, says, "It's all about brotherhood, becoming co-CEO's and partners and running DiMera together."
With all of that now behind him, Stefan then moves on to the next phase of his life: the romance phase. He shows up on her doorstep with flowers and champagne to celebrate her birthday. It's becoming more clearer by the day that Stefan might very well be obsessed with her. 
Brandon says, "Stefan is infatuated with Chloe. She's all he wants, the end-all, be-all. And like a shark that smells blood in the water, he is going for it."
Days of Our Lives Spoilers: What's Next For Stefan?
That said, Stefan knows that there's trouble between Chloe and Brady. But when Chloe reveals that he's the only one who remembered her birthday, Stefan is clearly happy with himself. Brandon says, "He's the man. He's making her feel special, and he realizes that he scored some major points. He feels that if he waits in the wings long enough and continues to romance Chloe with simple yet thoughtful gestures, that things will end up in his favor."
In other words, it seems like Stefan's chances of actually having a relationship with Chloe might work this time around. Watch this space. Needless to say, Days of Our Lives fans will have to tune in to Peacock to find out what will happen next! In the meantime, let us know what you think by leaving us a line with your thoughts in our comments section below. Days of Our Lives airs weekdays on the Peacock streaming service. Check your local listings for times.
Be sure to catch up with everything on DOOL right now. Come back here often for Days of Our Lives spoilers, news and updates.