British Royal News: Royal Fans Want To See Prince William And Prince Harry's Relationship Repaired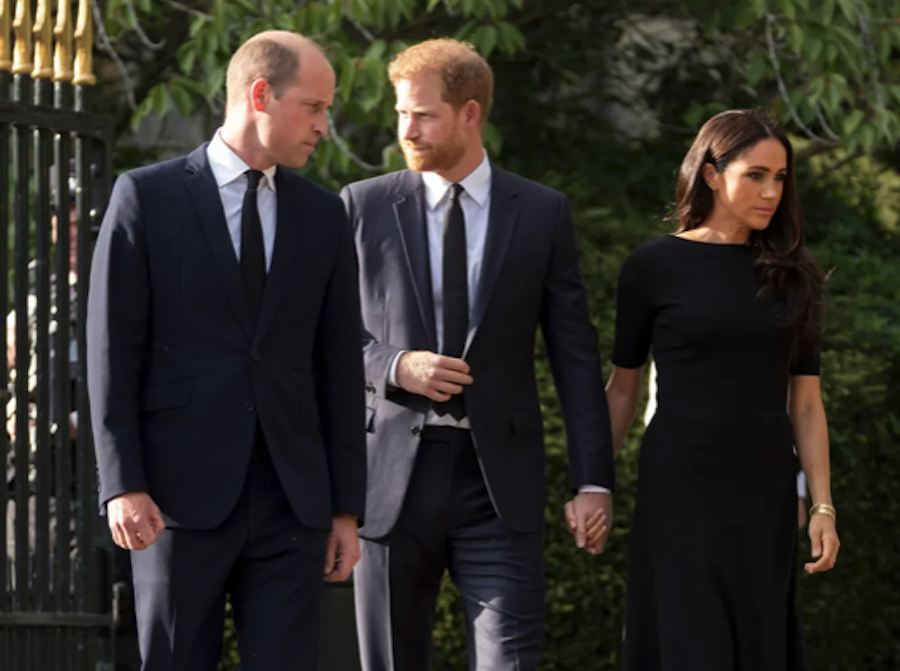 They say that nothing brings people closer together than the death of a family member, and we certainly believe it. British Royal News says that a lot of royal fans are wanting to see Prince William and Prince Harry's relationship repaired, especially now that they have been spending more time together after the death of their beloved grandmother, Queen Elizabeth. Here's what you need to know.
British Royal News: Royal Fans Want To See Prince William And Prince Harry's Relationship Repaired
There are new reports that say Prince William and Kate Middleton along with Prince Harry and Meghan Markle had dinner together at Buckingham Palace this past week. This has prompted a lot of people to wonder if this is a step in the right direction for all parties involved and that this might be the beginning to the end of their rift.
Of course, many royal fans and critics alike weighed in on the matter with, "Deaths of a beloved one tends to bring families together. It would be great if that happened here. They are royals, but they are brothers in the end, and I like to think that's a bond much stronger than their recent troubles," along with, "I mean death has a way of bringing people together but I can also see how a lot of this is strategy. They can't have all the same drama with the queen gone because people loved the queen, people don't care that much about Chucky3. If the Royal family gets to looking like a racist mess that will cause an even bigger public rift it is in his best interest to make things look pretty."
British Royal News: What's Next For The Royal Family?
Another critic wrote, "I think people forget at the heart of this is a family that their whole life is entertainment for tabloid , ridiculous rumors , being mocked e.t.c. no amount of privilege is worth half of this nonsense , hopefully one day they can come back together and have a relationship again. Damn I missed the time my only interest in the royal family was when they had a new baby, wedding, e.t.c."
In the meantime, let us know what you think with your thoughts in our comments section again. Be sure to catch up with everything on the British Royal Family right now. Come back here often for the British Royal Family news and updates.