British Royal News: Prince Harry Embarks On A Solo Trip Without Meghan Markle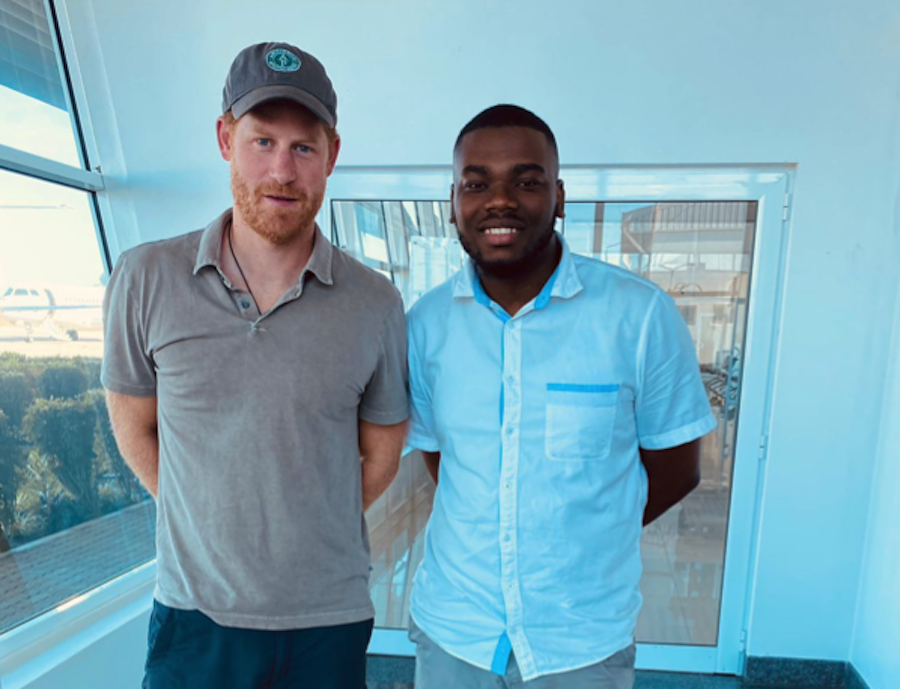 British Royal News says that Prince Harry is wasting no time in catching up on all the traveling that he didn't get to do these last two years. In fact, there's a new report that says fans were left quite surprised when they found out that the Duke of Sussex was spotted in Mozambique this week. What's more, he was without his wife, Meghan Markle. Here's what you need to know.
British Royal News: Prince Harry Embarks On A Solo Trip Without Meghan Markle
According to Express, not much is known about Prince Harry's trip to Africa other than the fact that a picture was shared of him by Eric Morier-Genoud on Twitter. The photo shows the young royal wearing a casual brown shirt, a pair of blue shorts and sneakers. 
Of course, it didn't take long at all for both royal fans and critics to weigh in on the matter. Many of them wrote, "It has been reported Harry flew to London and later caught a flight to Mozambique – no security issue then. No doubt the visit to form part of the content he is required to provide Netflix if he wants to retain that multi-million-dollar deal," along with, "They must be getting short of money with all these showings at charity events as they get paid hefty millions of pounds whenever they visit a charity. So they don't do it from the goodness of their heart it's all for money money money."
Another fan wrote, "Somehow the paparazzi miraculously found out the Ginger was in Africa? Reeks of Sussex PR again. The gruesome twosome seem unable to do anything without a handy camera crew. I would wager he did not fly there on a commercial flight nor does this have anything to do with charity no matter how they try to spin this trip. The only charity the Harkles care about begins in Montecito and stays in Montecito. I wonder how much of this trip will be captured by the Netflix film crew that is undoubtedly in Africa with old just Harry?"
British Royal News: Why Did Prince Harry Travel To Africa?
So far Harry himself has not made any comments about his trip, but we will definitely update you with all of the latest details as they come in.
In the meantime, let us know what you think with your thoughts in our comments section again. Be sure to catch up with everything on the British Royal Family right now. Come back here often for the British Royal Family news and updates.