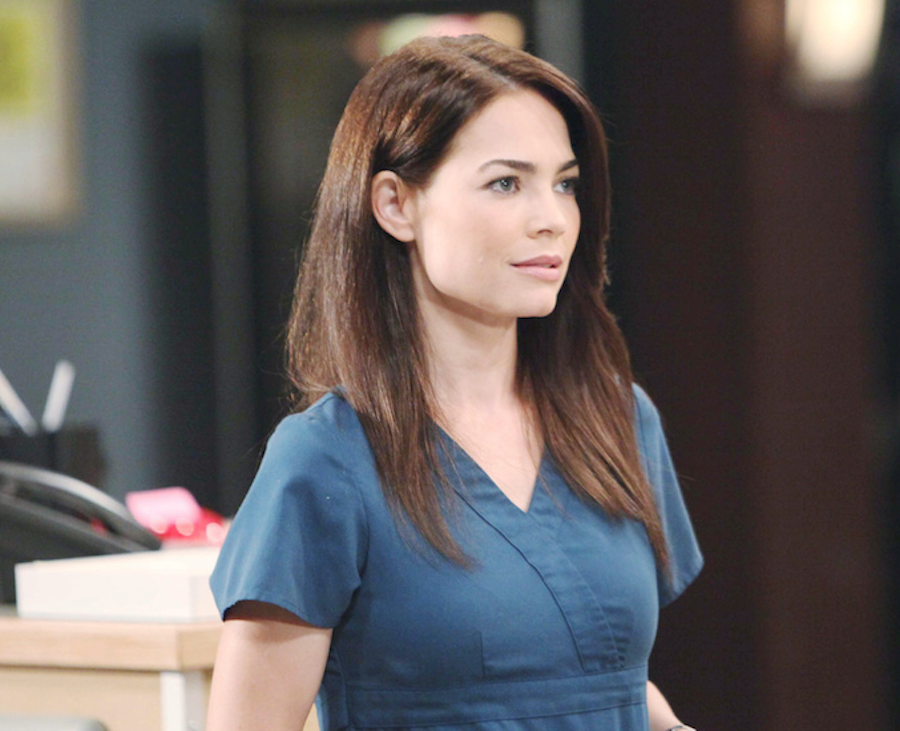 General Hospital spoilers say that the last time fans saw Liz Weber (Rebecca Herbst) on the canvas, she was in the hospital stairwell and found Peter at the bottom of the steps after his rooftop confrontation with Finn. Unfortunately, this episode triggered another, fuzzy memory involving her father Jeff Webber, who few people have seen but a lot of have heard about it. This has prompted a lot of fans to wonder: what's next for Liz? Keep reading below for all of the spoilers you need to know.
General Hospital Spoilers: What's Next For Liz Webber?
According to the latest edition of Soap Opera Digest, General Hospital Co-Head Writer Dan O'Connor puts it this way, "Liz is returning to work after her stint in Shadybrook but that does not mean it's the end of the story. In fact, the story of Elizabeth and her past is only just beginning. Elizabeth Webber has been part of the fabric of General Hospital for 25 years and during that time, there is still a big untold story of her past, and that is the explanation of why she is so distant from her immediate family."
O'Connod added, "The memory that is is unlocking is beginning of being ready to finally tell that story that we have wanted to tell and we have always been planning to tell, and we are finally in a position where we could unpack all of this and make this a Liz-centric story in time for such a milestone year for her on the show."
O'Connor also added that Liz's portrayer, Rebecca Herbst, has been doing a fantastic job playing the emotion and mystery of this story. He said, "We can't wait to see her knock it out of the park as we explore the depths of Liz's soil and her history."
General Hospital Spoilers: Is Liz Coming Back To Port Charles?
That said, we have a feeling there is so much more to come from Liz. Watch this space. Of course, General Hospital fans will have to tune in to find out what will happen next! Let us know what you think by leaving us a line with your thoughts in our comments section below. General Hospital airs weekdays on the ABC network. Check your local listings for times.
Be sure to catch up with everything on GH right now. Come back here often for General Hospital spoilers, news and updates.