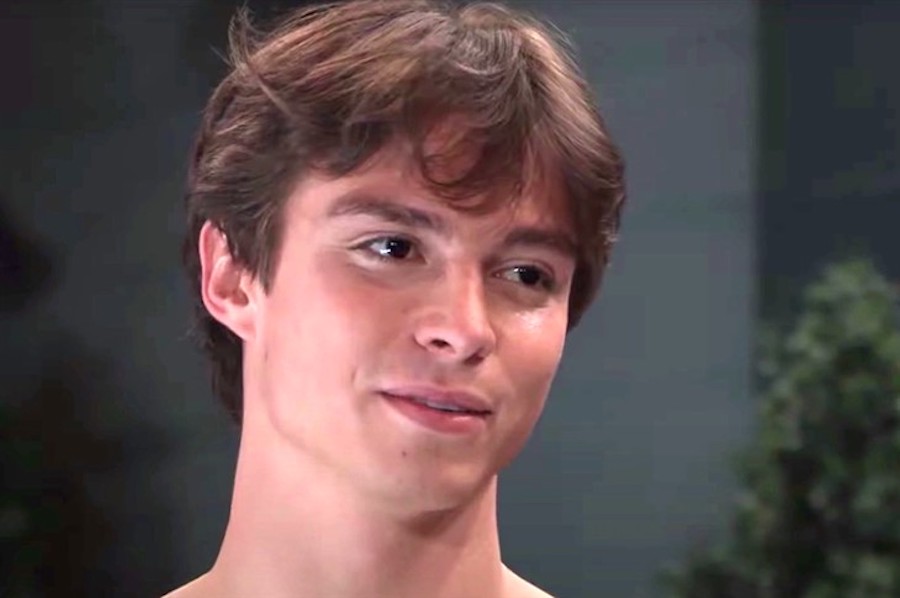 General Hospital spoilers say that Spencer has a new plan to get all the information that he needs to extract from Esme while trying to clear Trina's name in the process. But will it work? Here's what you need to know.
General Hospital Spoilers: Spencer Has A New Scheme – But Will It Work?
According to Soap Opera Digest in a new interview, Nicholas Chavez, who plays Spencer on the hit ABC soap says that when it comes to Trina's trial, his character "has watched and observed Esme long enough to know that she is too smart to give an inch when it comes to forfeiting information, so he needs to get really crafty. And what he decides on is a massive bluff. So, he goes to Cameron and he tests his bluff out on him – and luckily, Cameron falls for it. And he ends up indoctrinating Cameron into the plan."
The actor continued, "I think Spencer has really pinpointed Esme's Achilles heel, and he is going to manipulate it for all it's worth."
General Hospital spoilers say that Spencer has a reason to work fast on his plan, especially as Trina begins to get even closer to Rory, much to his dismay. After all, he's gone this far in trying to help her and there's no way that he's going to stop now, especially since he wants to clear Trina's name for her. That, and he certainly has strong feelings for the young woman, too. Nicholas added, "It's really hard to see the love of your life with some other guy. From Spencer's perspective, I think it's hard to know for certain that you are the better man, and then lose the object of your desire and love someone who Spencer sees as just this newcomer who really doesn't know how things work in Port Charles yet." 
General Hospital Spoilers: Spencer Is Still In Love With Trina
In other words, it seems like Nicholas certainly has his hands full! Fans will simply have to tune in to find out what will happen next! Let us know what you think by leaving us a line with your thoughts in our comments section below. General Hospital airs weekdays on the ABC network. Check your local listings for times.
Be sure to catch up with everything on GH right now. Come back here often for General Hospital spoilers, news and updates.